You can read my previous review
here.
We like this place. It's touristy, but it's fun.
The view from our table can't be beat.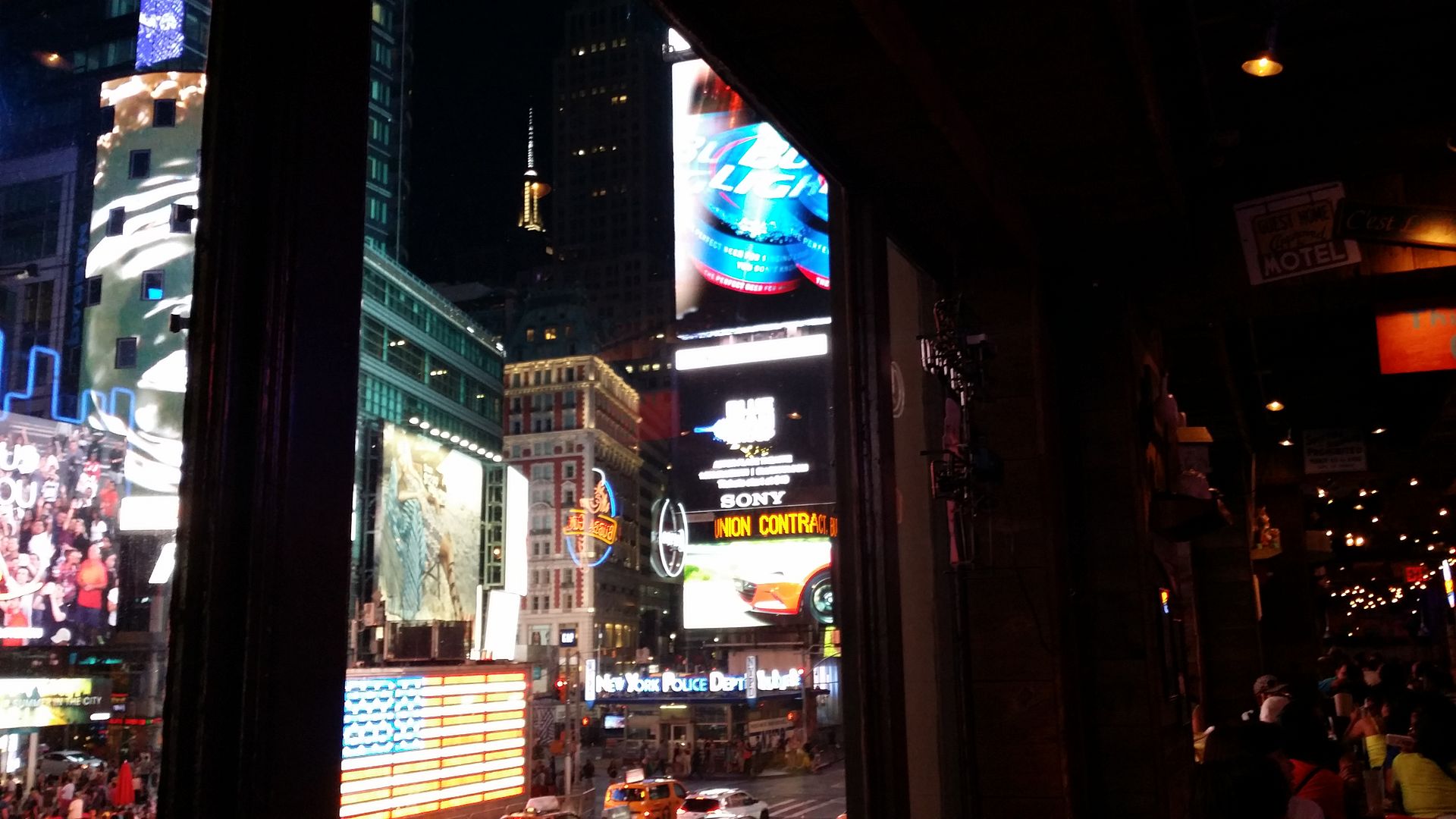 Yes, that's Times Square at 11:00 on a Sunday night. Always hopping. Always. (Good to know Jericho the lion is alive and well.)
Loved the garlic bread appetizer, though I would have liked the option to add mozzarella cheese.
I'm not thrilled with the change they made to my favorite Shrimper's Heaven. Originally the dish had tempura shrimp, fried shrimp, coconut shrimp and peel and eat shrimp, served with fries and dipping sauces. When we were here in February, the server asked if we'd like to substitute grilled shrimp for the peel and eat shrimp. We tried it, but decided we'd rather stay with peel and eat shrimp. Unfortunately, the menu has changed, and now the dish comes with grilled shrimp. Not my favorite. I guess I'll be ordering something else next time.