Sunday -- we drove to Lockport, NY for our Erie Canal adventure. First up was the Lockport Cave tour. this is a manmade cave -- tunnels that were used to provide water power to 19th century industry in Lockport. one of the key industries at the time was Holly Manufacturing -- which made, amoung many other things, fire hydrants (Birdsill Holly had an 1869 patent for the fire hydrant). Ironically Holly Manufacturing burned to the ground and the fire was rumored to have started in the building where fire hydrants were made.
anyhow, you walk down a steep, narrow flight of stairs from the street to the canal level, then walk along the canal to the entrance of the cave. the tour is partially walking and partially a boat ride. and it is VERY DARK in the cave, especially when the guide turns off the electric lights. after the boat ride you have to climb back up the stairs to the street. not easy in the hot sun....
next we went over to the Erie Canal cruises. we'd booked a boat ride on the canal itself. before the cruise we enjoyed a lunch from the snack bar -- there's a full service restaurant but it was booked for a private party. we each got an excellent sandwich -- roast beef and cheese on toast.
the cruise itself was lovely. the captain provides narration about the history of the canal while you travel through Lockport's locks and down the canal. he also plays recordings of famous folk songs about the canal. then you turn around and head in the opposite direction, until you come to the two "low bridges". these are bridges that can be left at street level for cars and then elevated to allow canal traffic to pass.
that evening we returned to the observation deck by the Maid of the Mist to see the falls illuminated. there are banks of colored lights on the Canadian side, and the lights are reflected in the American Falls. the mist was too thick to see Horseshoe Falls clearly, but they are also illuminated at night. and on Friday and Sunday nights there's a 10 PM fireworks show -- it lasts only about 5 minutes, but it's absolutely incredible.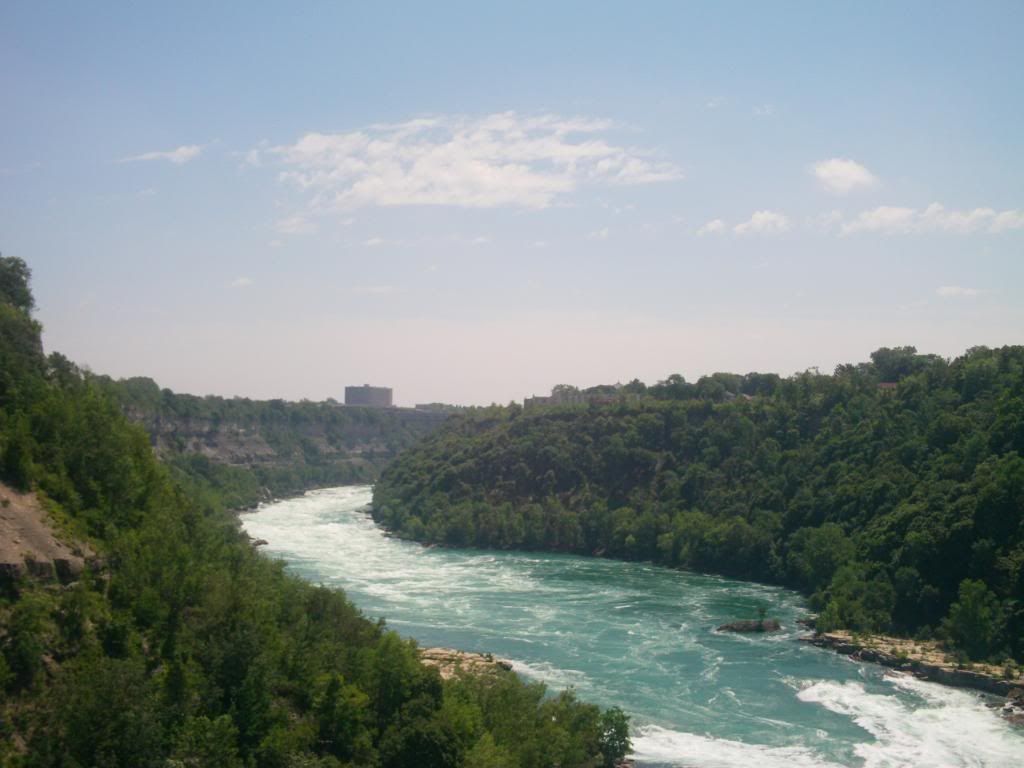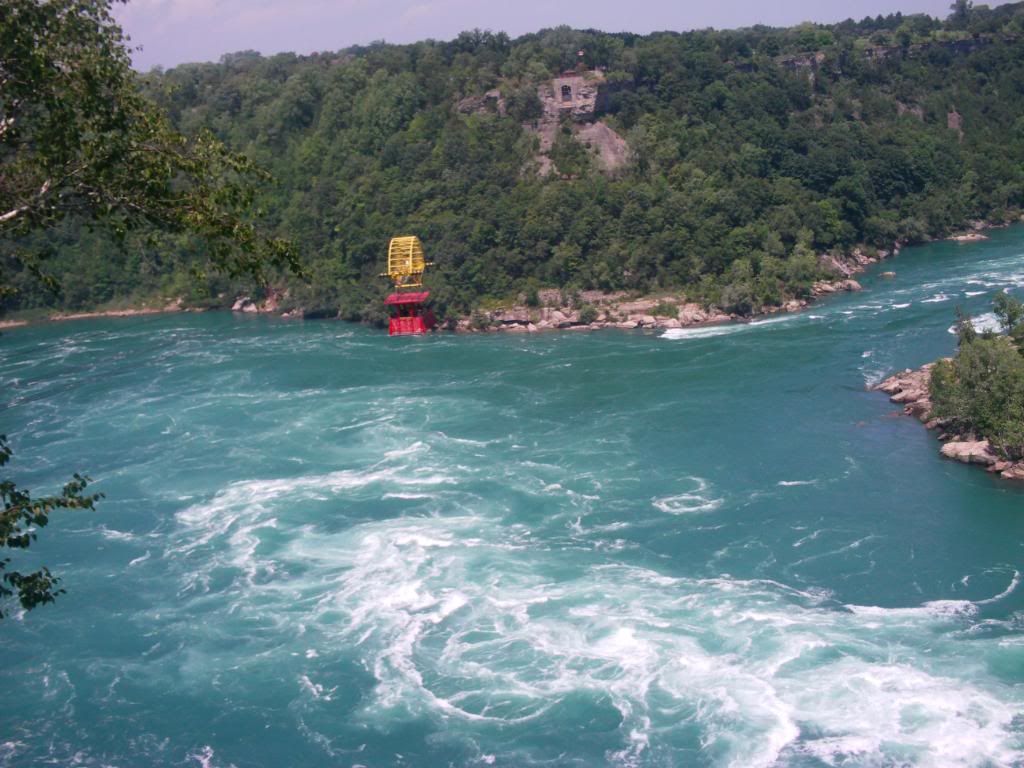 Margaritaville: