Military Appreciation Night at Bethpage Ballpark.
When I was seated, I had an interesting conversation with John the usher. You can really tell who loves the game. I hope he makes that trip to Cooperstown. The Ducks kept it interesting but couldn't overcome a 3 run Bluefish lead. They lost 3-2.
But the real story that night was the pageantry of red, white and blue in honor of our military heroes:
The team were in red, white and blue: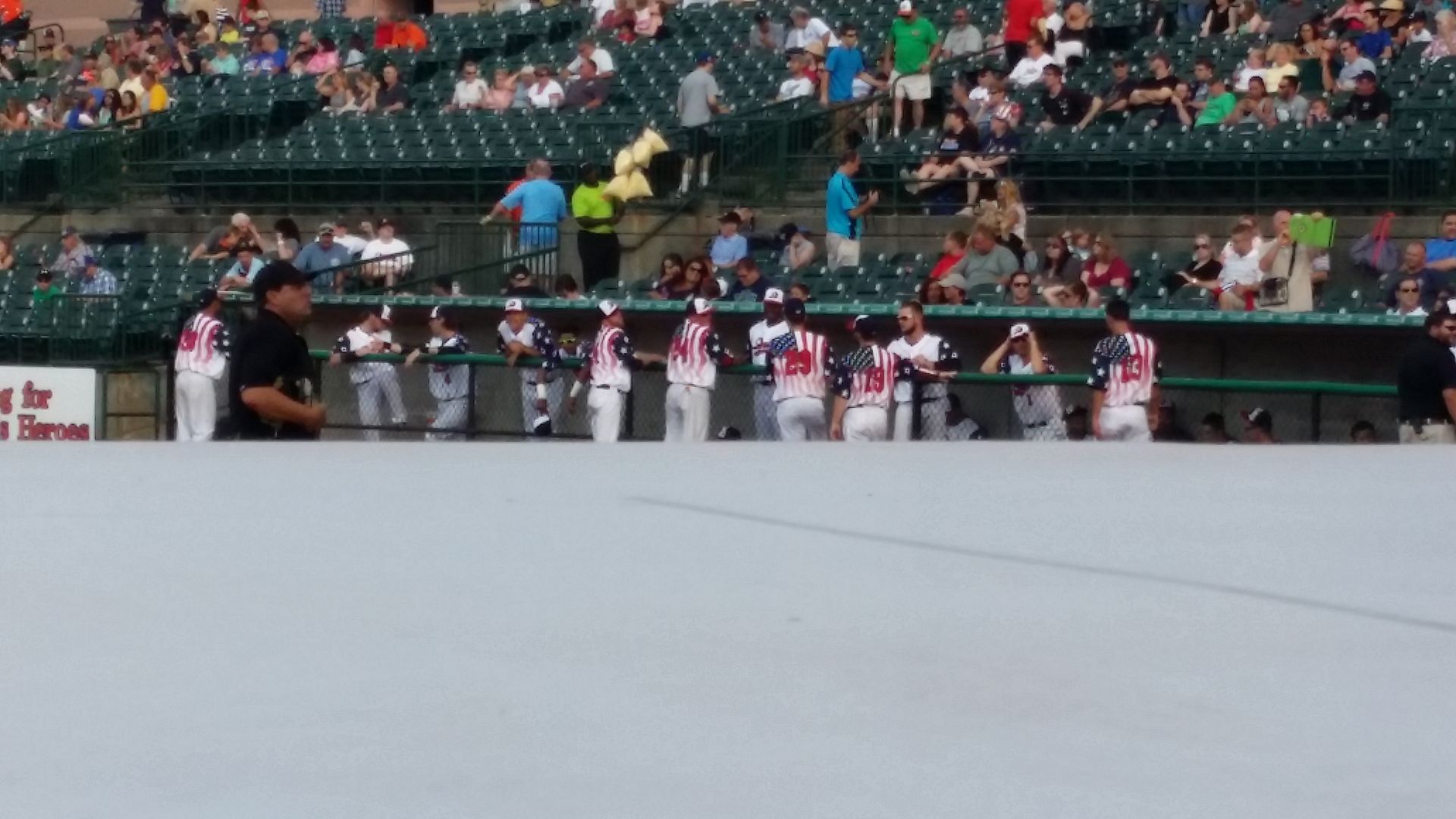 Bud Harrelson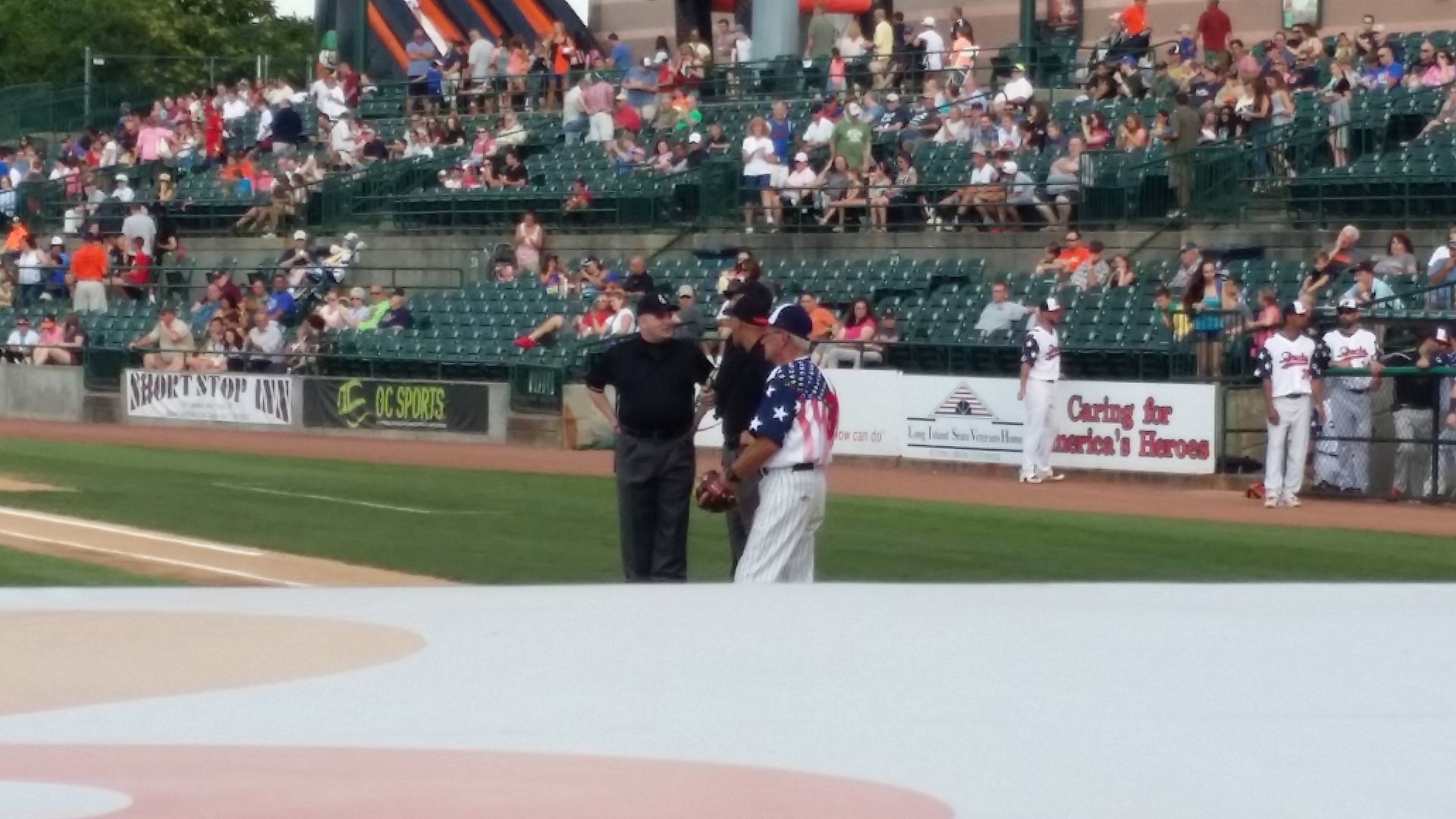 A giant flag to salute the occasion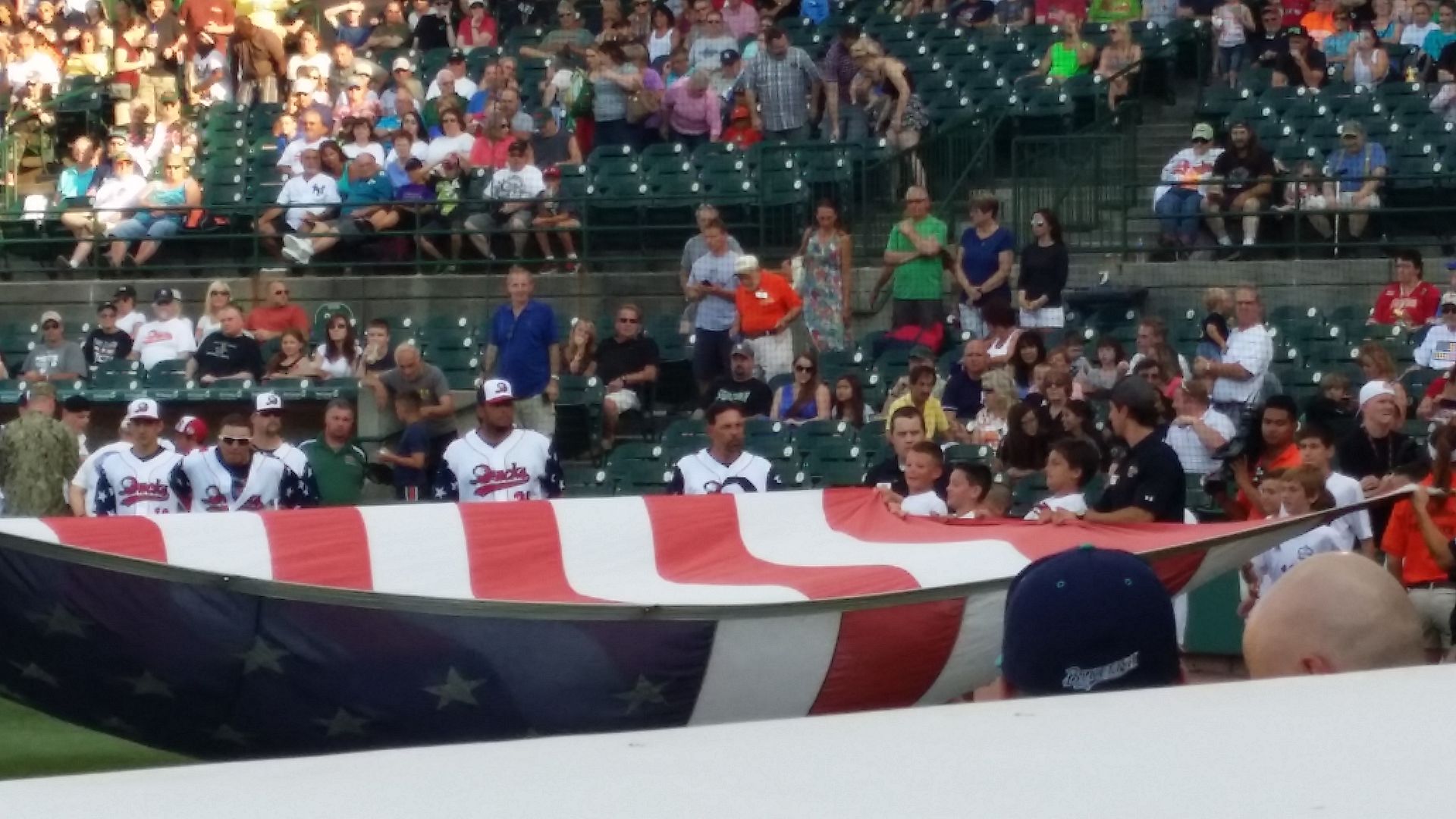 And a flyby, of course.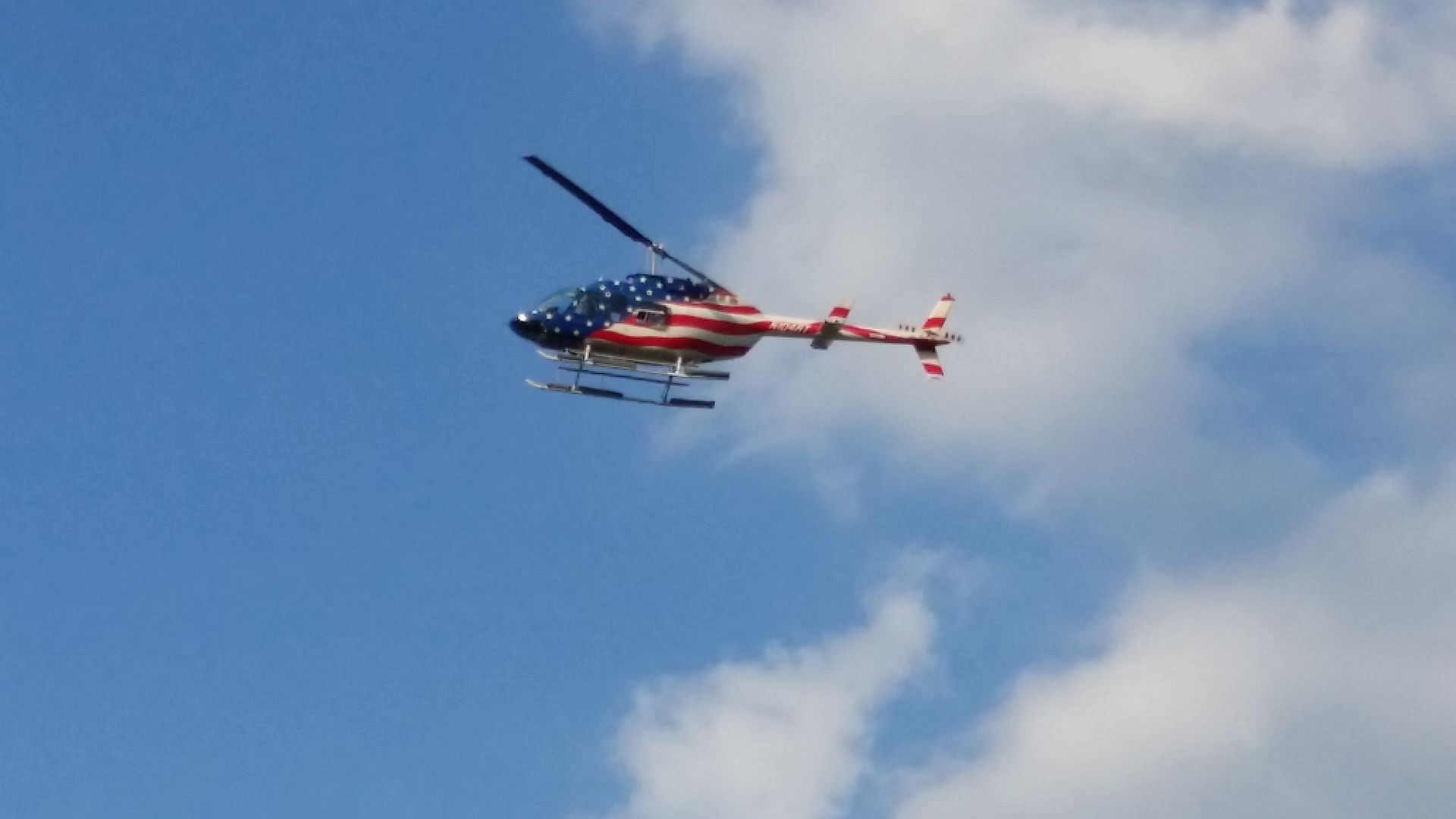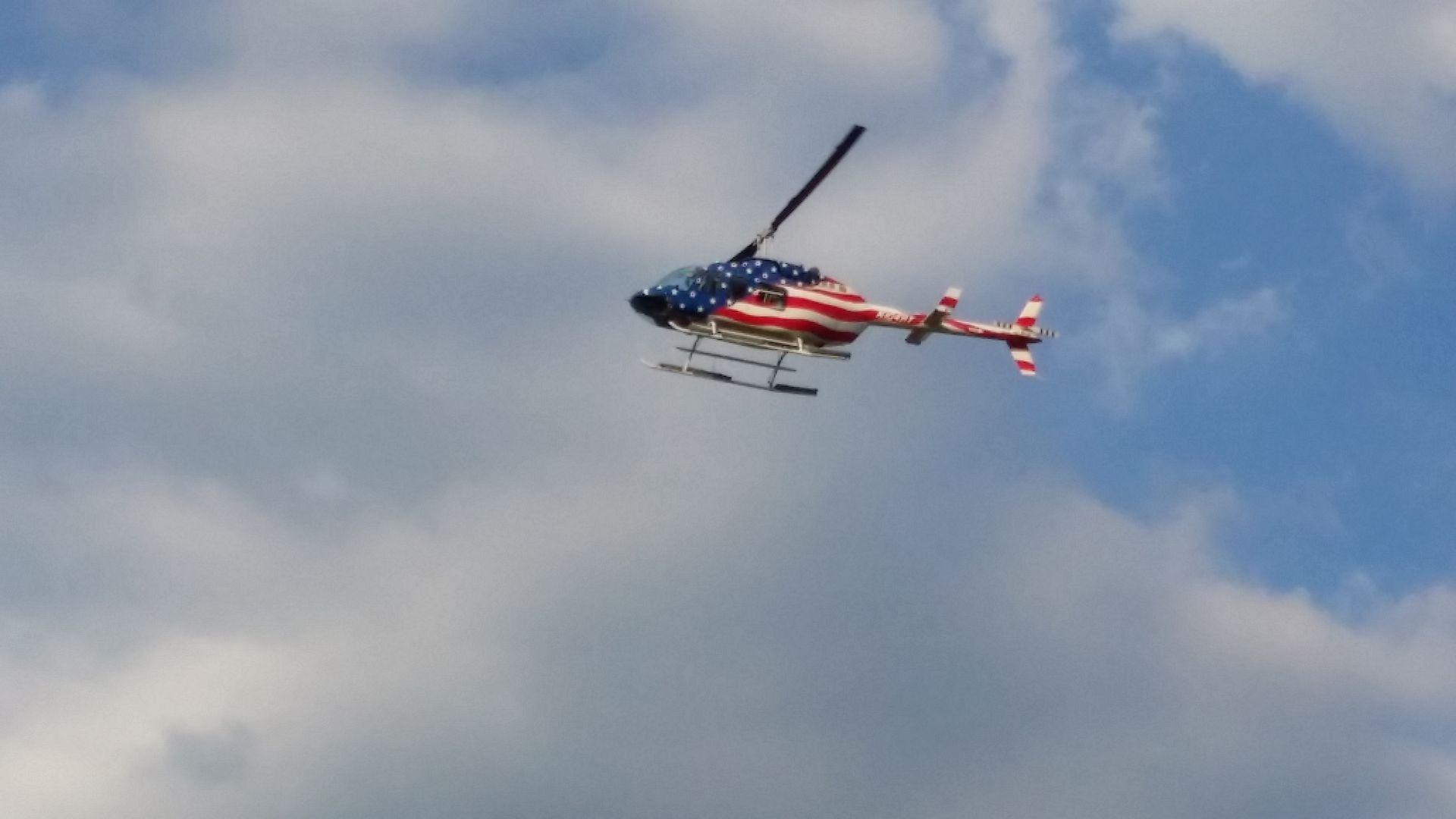 Let the game begin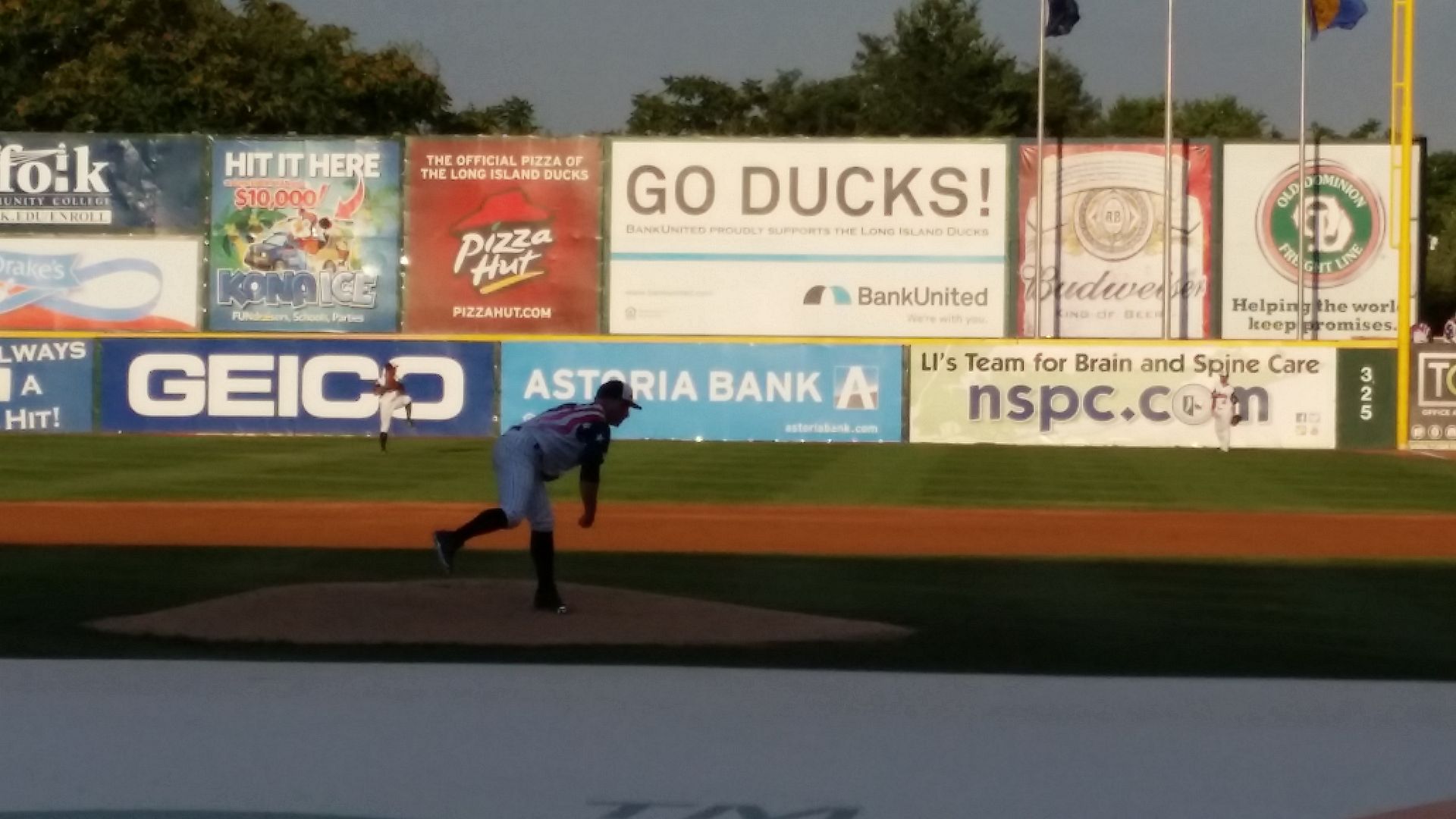 Full moon rising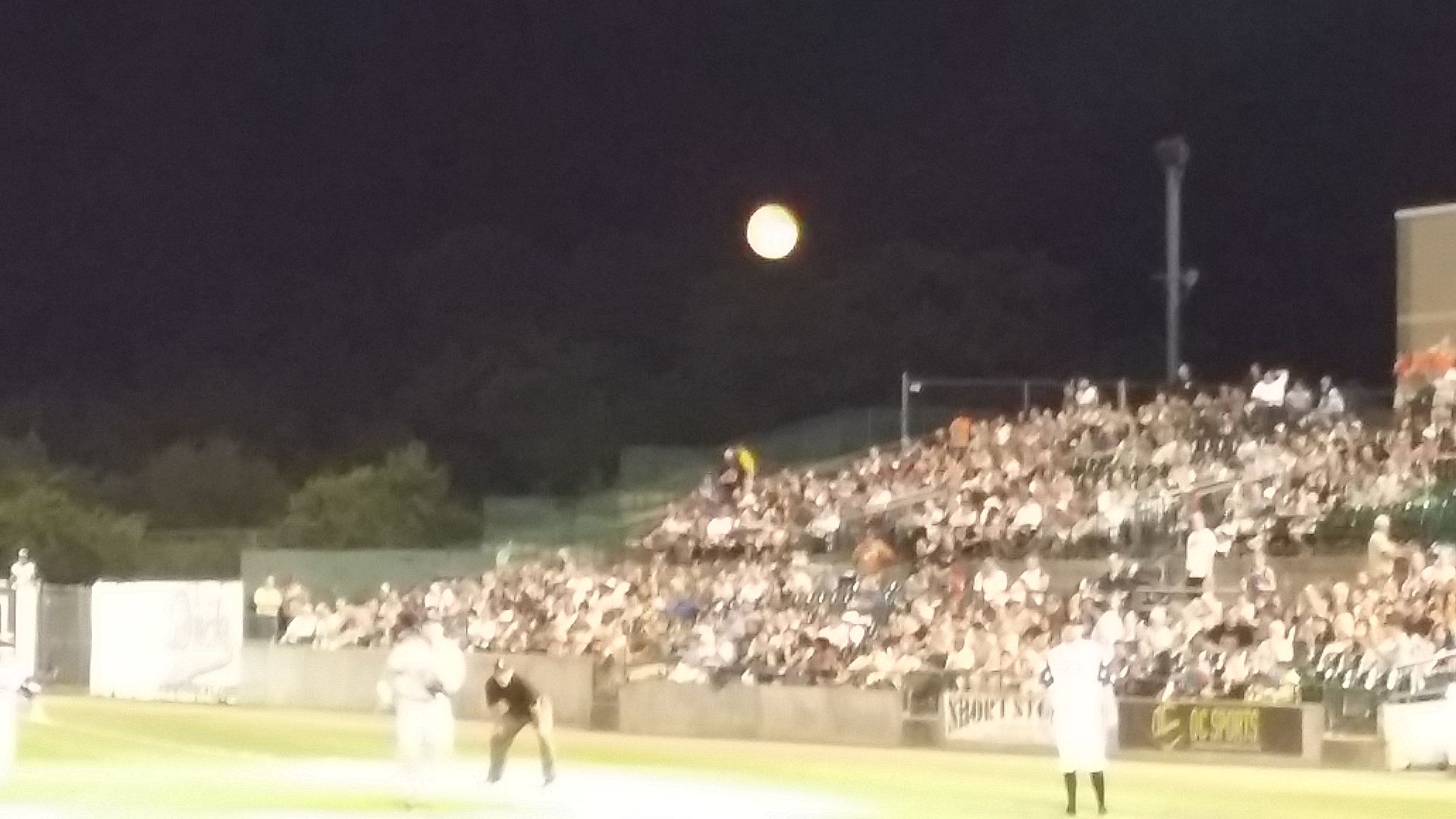 And the evening ended with fireworks: