Another fine evening at Bethpage Ballpark. This time, the Ducks took on the Camden Riversharks. (Riversharks? Really?)
This time, instead of our usual spot behind the first base dugout, we sat in what's known as the "Club Seats". These are, I believe, the most expensive seats in the ballpark (exclusive of the luxury suites), in the upper deck, behind home plate. (It's really not that much to brag about, the Club Seats at Bethpage are cheaper than the cheapest seat at Citi Field, even less expensive than some movie tickets) The Club Seats have access to the sit down restaurant/bar known as "The Duck Club", and there's also a hostess who will fetch anything you want from the concession stand. The view of the field is amazing.
And yes, we did eat in the restaurant. Drew had a French dip, I had pulled pork. Pulled pork from Smokin' Al's, the best BBQ on Long Island. Well worth the extra calories I had to work off.
The game...well....the Ducks played like amateurs in the early innings. Got their act together later in the game, but ultimately they lost 5-4.
The view:
Quack of the bat:
The pitch (yeah, I know, he was just warming up...):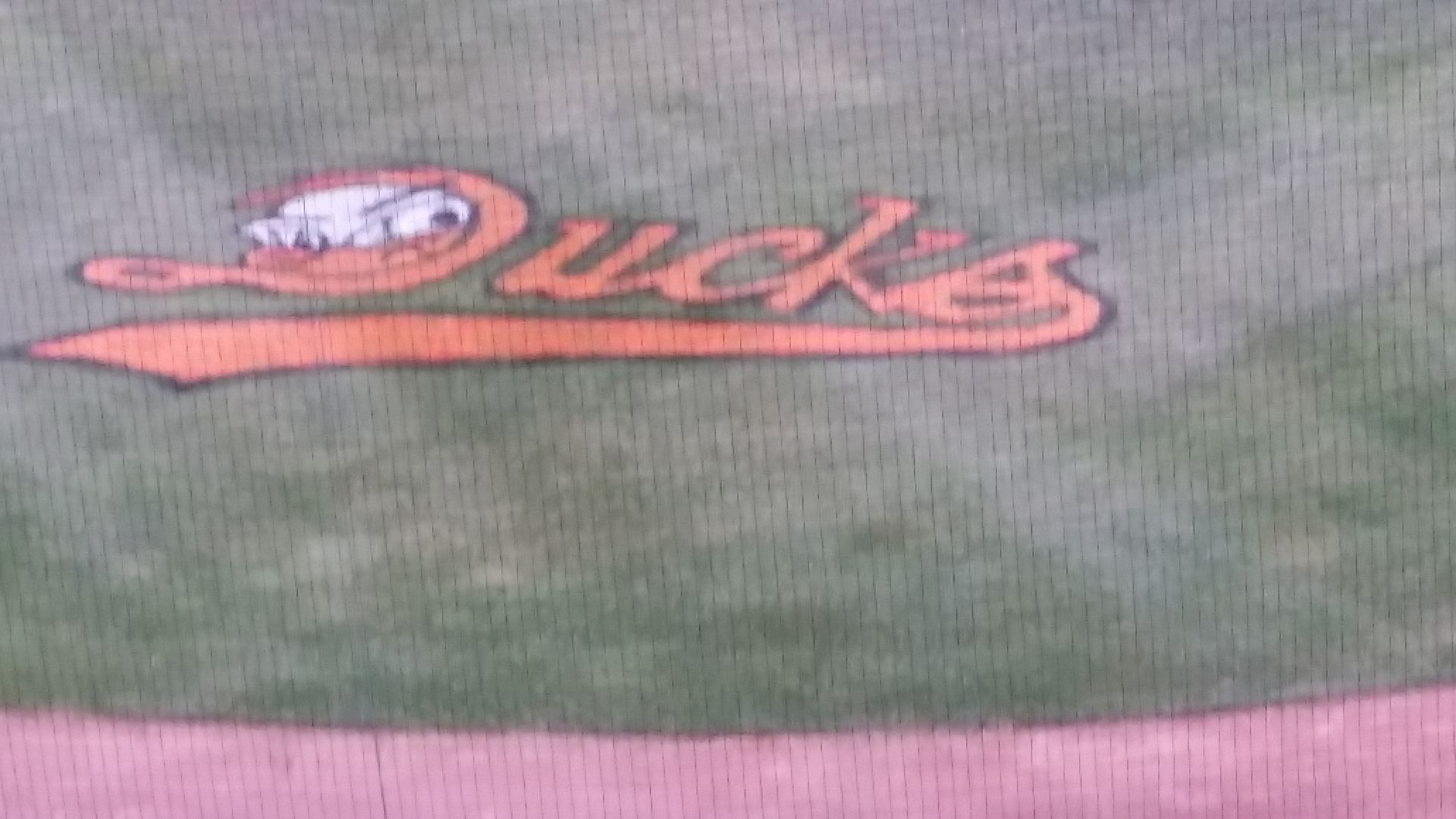 And, of course, the pyrotechnics. Much better show than the last time they did fireworks, and we loved the show that time too.