Baseball, our national pastime. The stuff of myth and legends. Romanticized in poetry (Casey at the Bat, Baseball's Sad Lexicon), in song (Take Me Out To The Ballgame, Centerfield, Talkin' Baseball, Joltin' Joe DiMaggio and even Mrs. Robinson), Broadway (Damn Yankees) and, of course, the movies (The Lou Gehrig Story, 42, Field of Dreams, The Natural, aA League of Their Own). Other sports might be exciting, other sports may have lots of fans, but nothing tells the American story quite like baseball.
You know I am a fan. Have been a fan for most of my life.
Sooner or later I had to go to Cooperstown, I had to visit the Hall of Fame.
Cooperstown is a small town, in the middle of New York farm country. Main Street in Cooperstown looks like a throwback to a small town circa 1946. Quaint. Lots of tourists, though, all seeking the ultimate baseball experience. Parking in this town is very limited and relatively expensive. We parked in a lot at Doubleday Field, and walked past souvenir shops and ice cream parlors with baseball-sounding names on our way to the museum.
You start your tour on the museum's second floor, in a theater designed to look like a ballpark. Yes, the voice telling you that the movie is about to start is, indeed, Bob Shepard. The film is an overview of baseball's history and influence.
The second floor galleries are devoted to the history of the sport, from the 19th century through today. Babe Ruth, Cy Young. Ty Cobb. There's a bit about the Black Sox scandal. There's a display about the Negro Leagues, about Jackie Robinson. The glory days of Ebbets Field. The American Women's League. I got a bit emotional when they started talking about teams and players from the late 1960's and the 1970's. Tom Seaver. Catfish Hunter. Reggie Jackson.
Third floor exhibits include Sacred Ground (the ballparks), various hitting and fielding records, World Series trophies and memorabilia.
And then you go down to the main floor and enter the Hall of Fame itself.
What an honor to be among the plaques devoted to baseball's finest.
The museum entrance: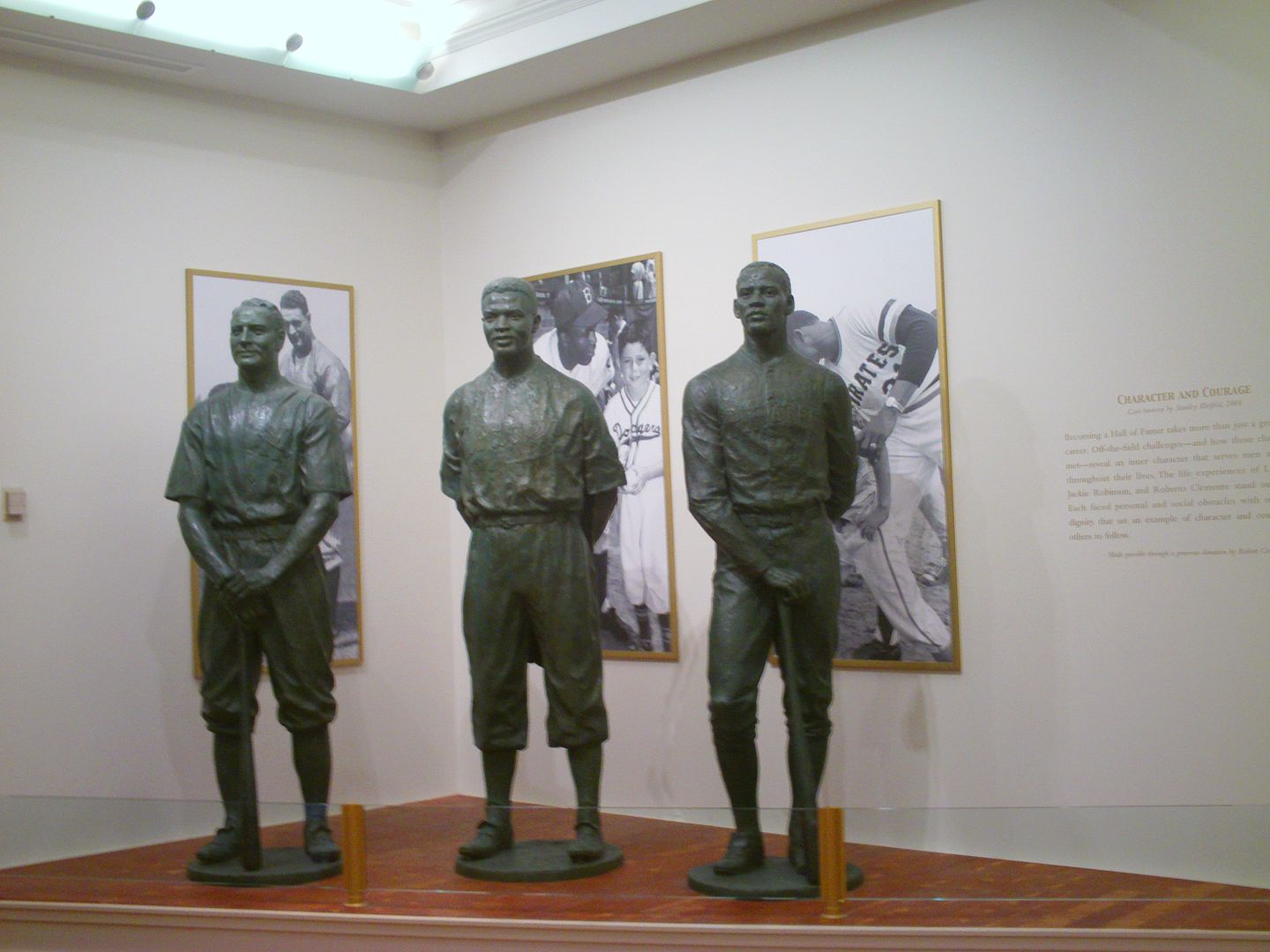 Each current team has a locker displaying memorabilia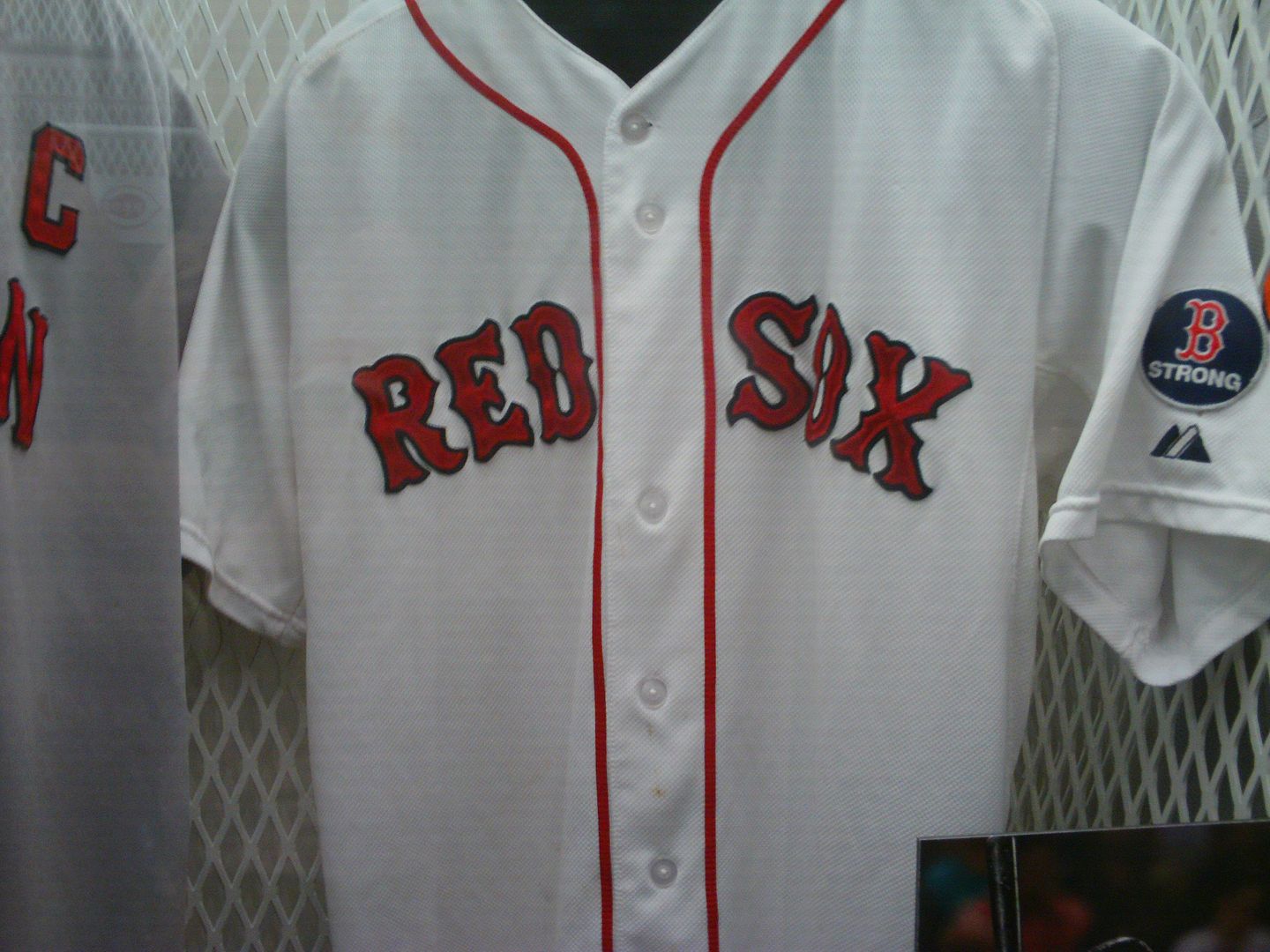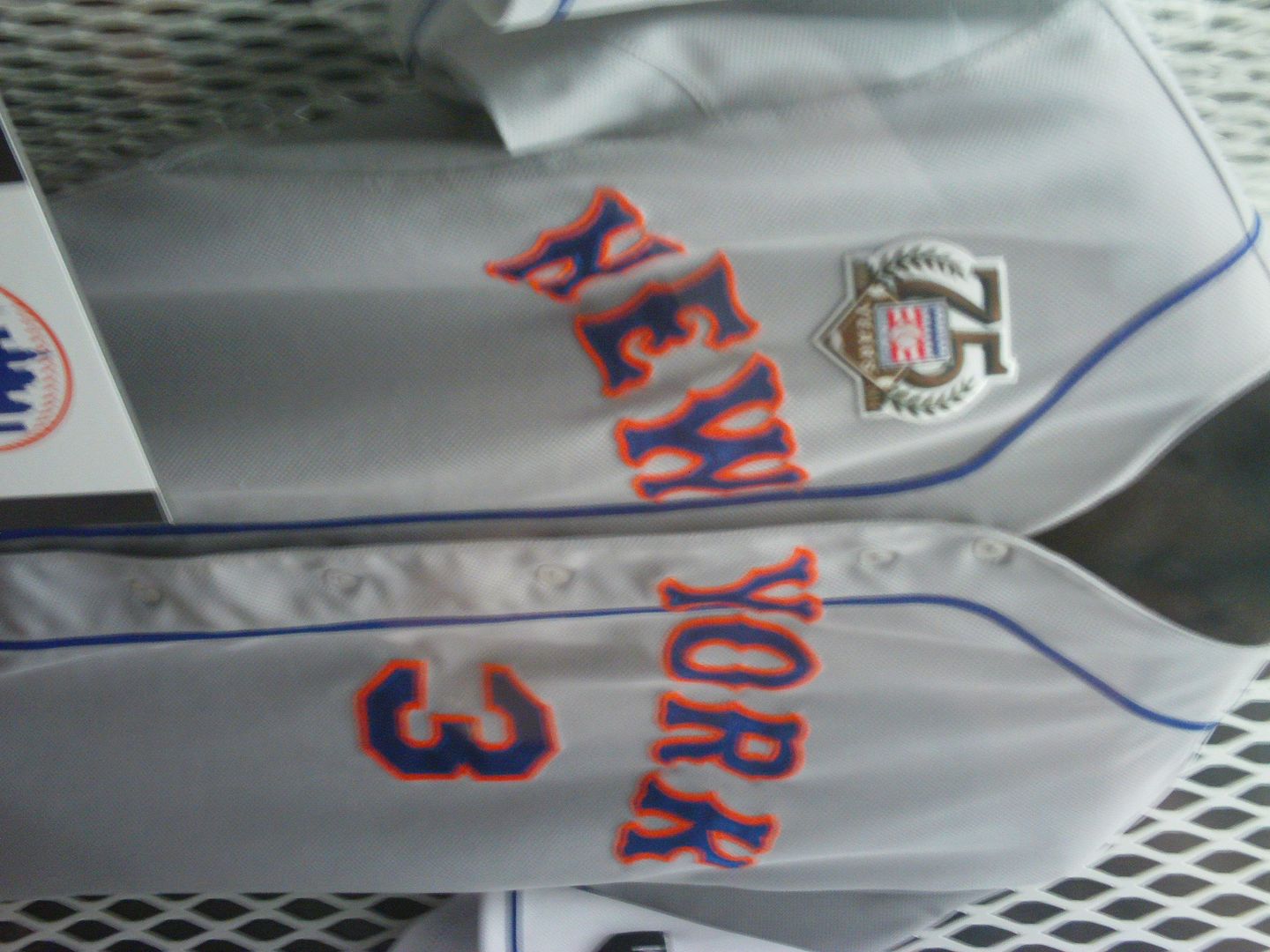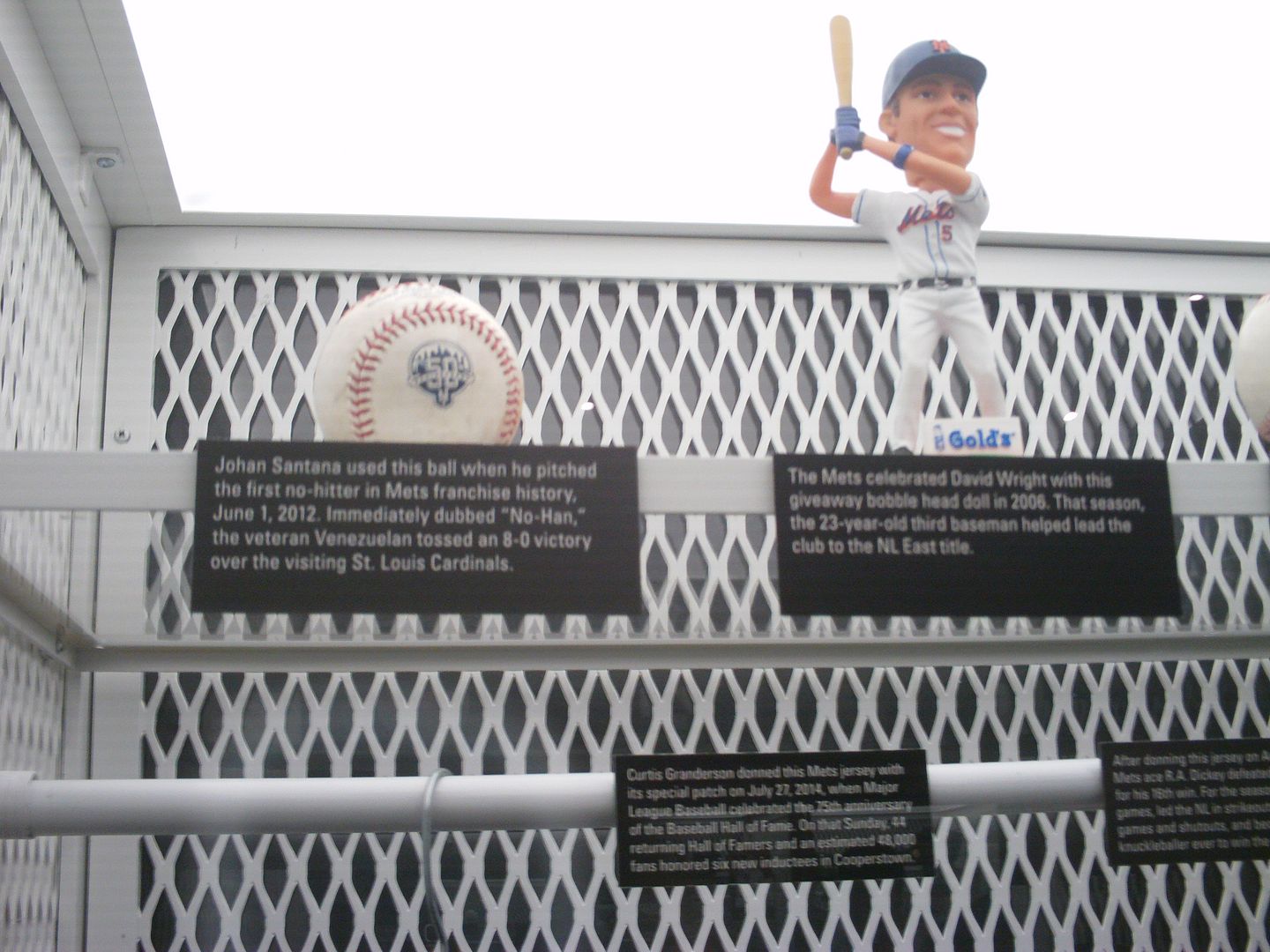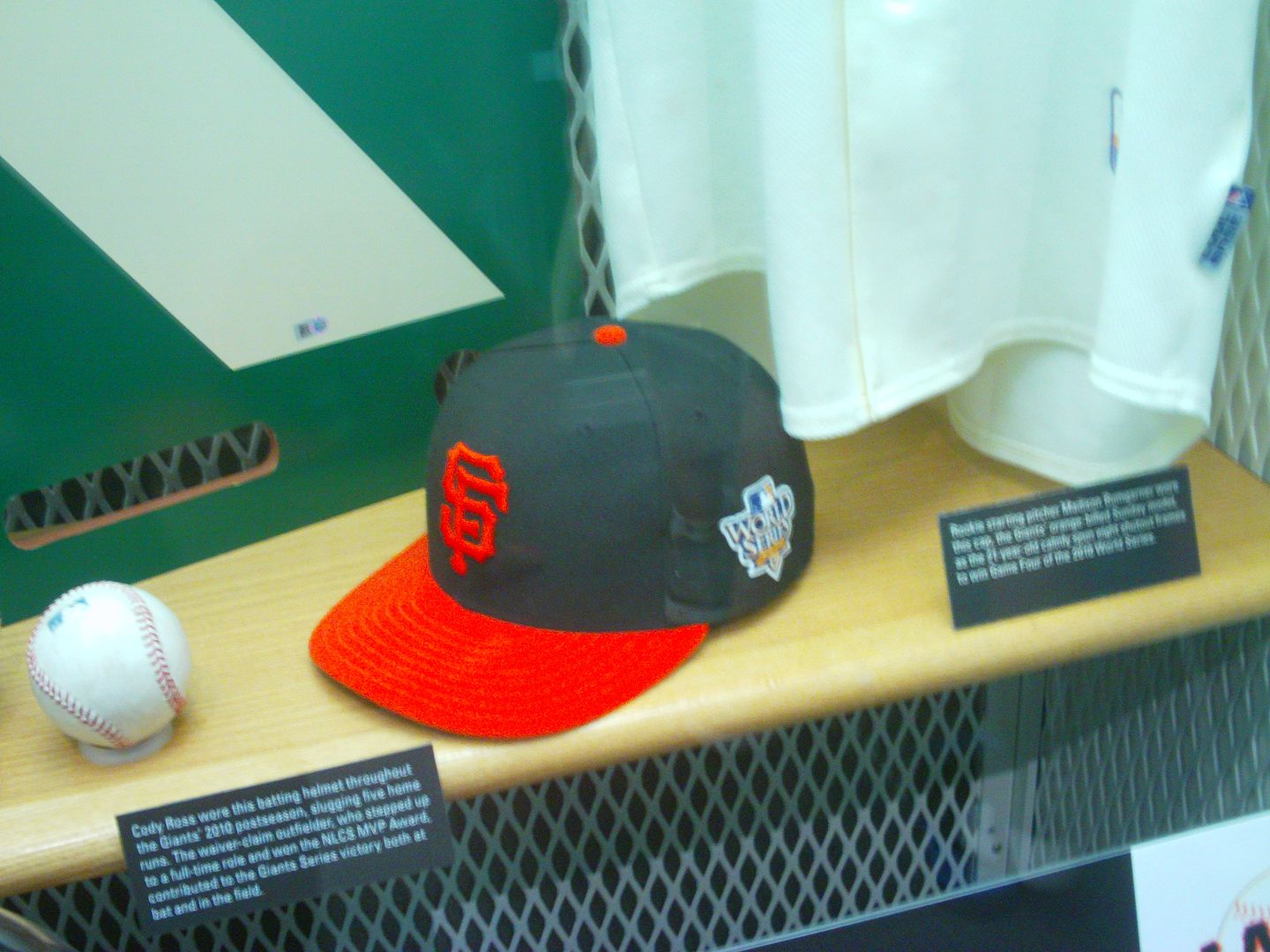 History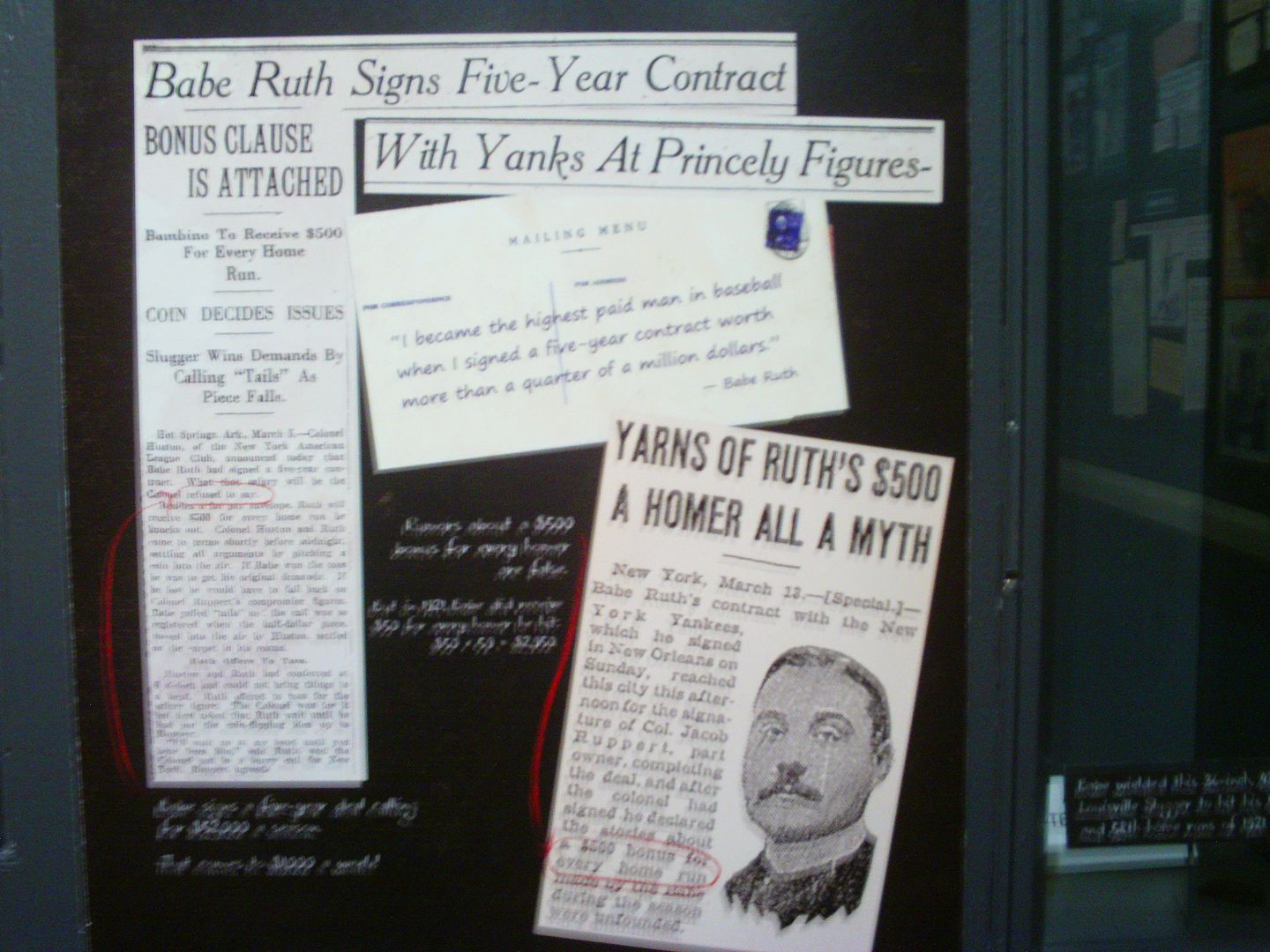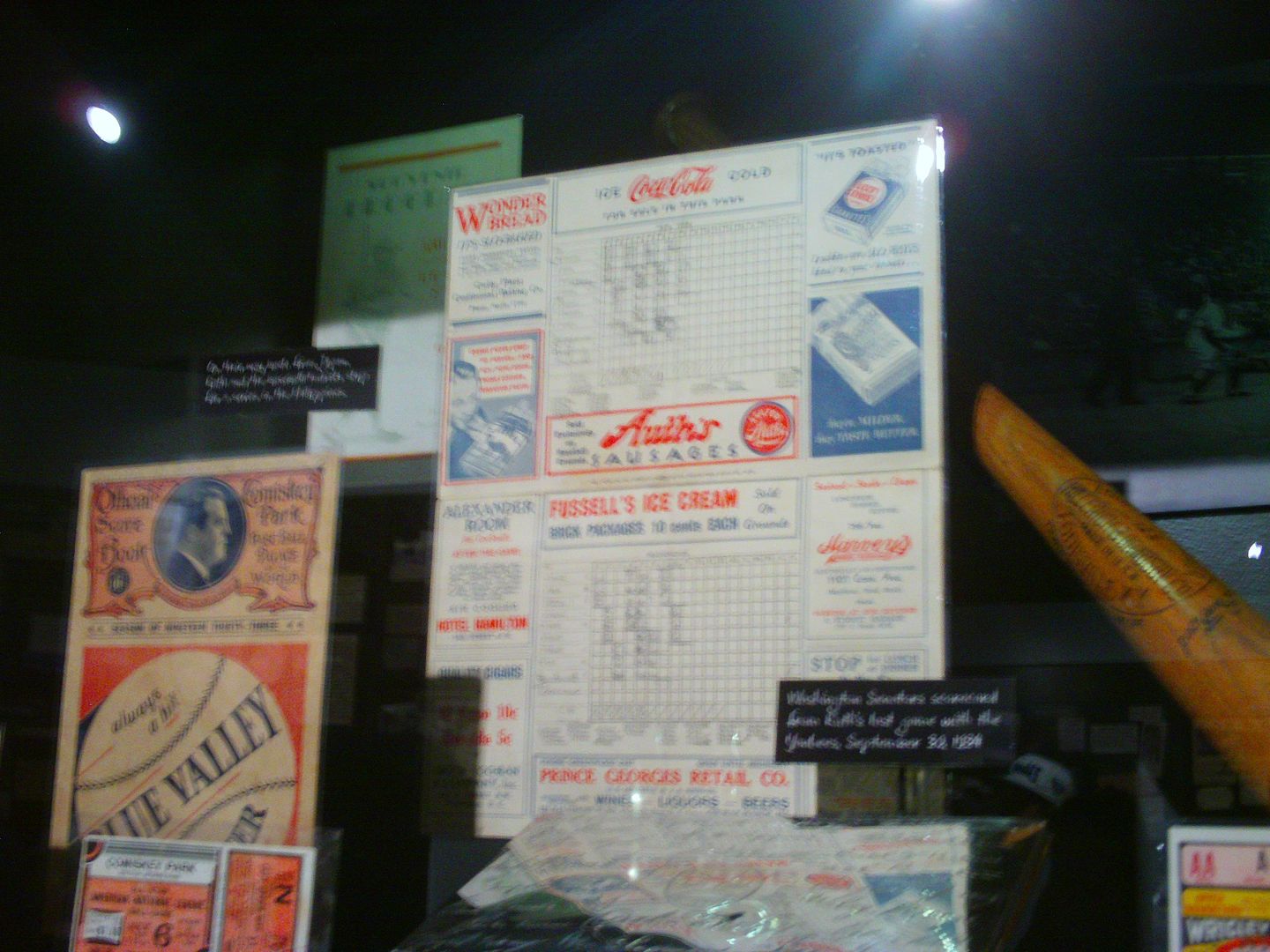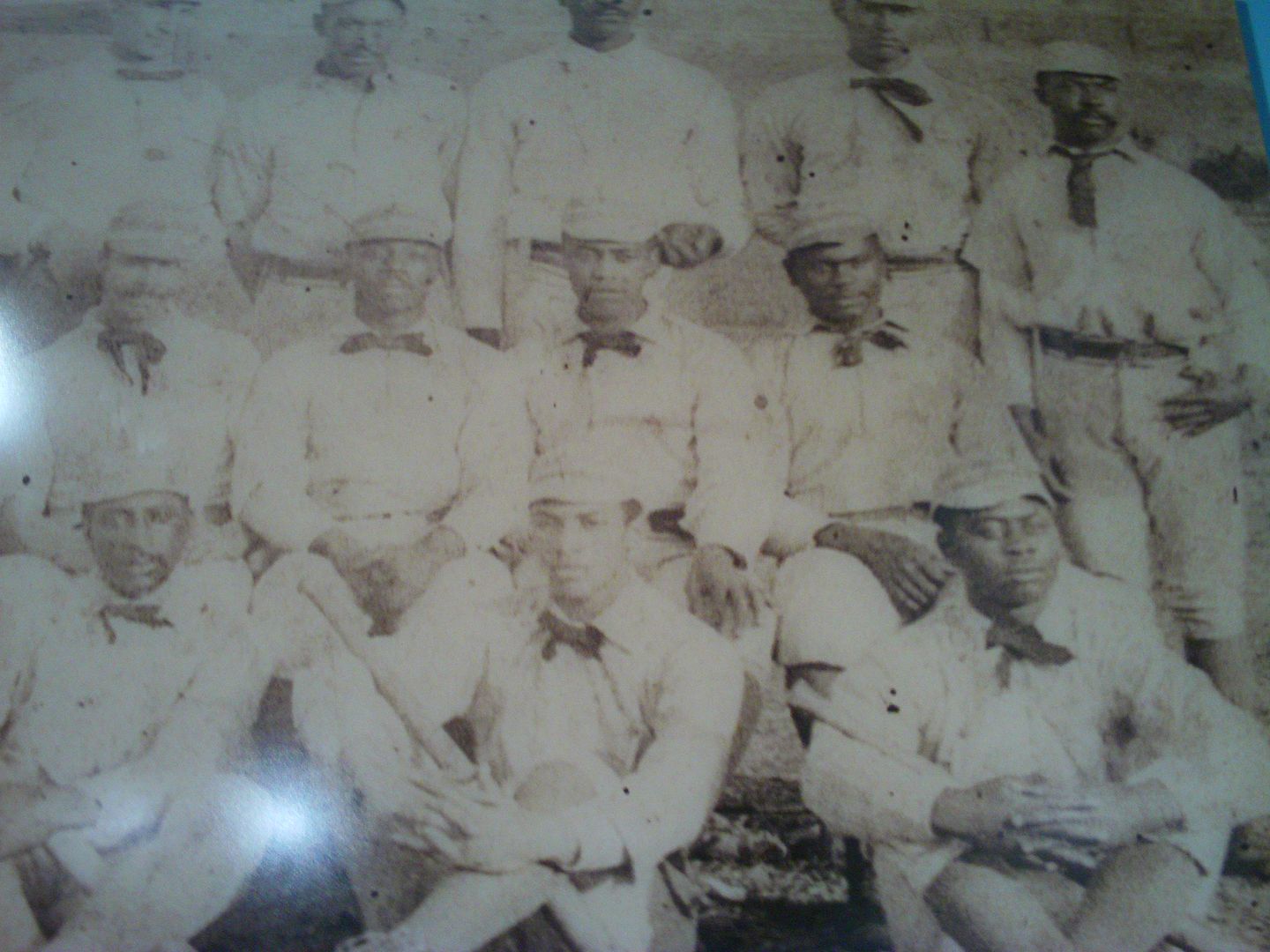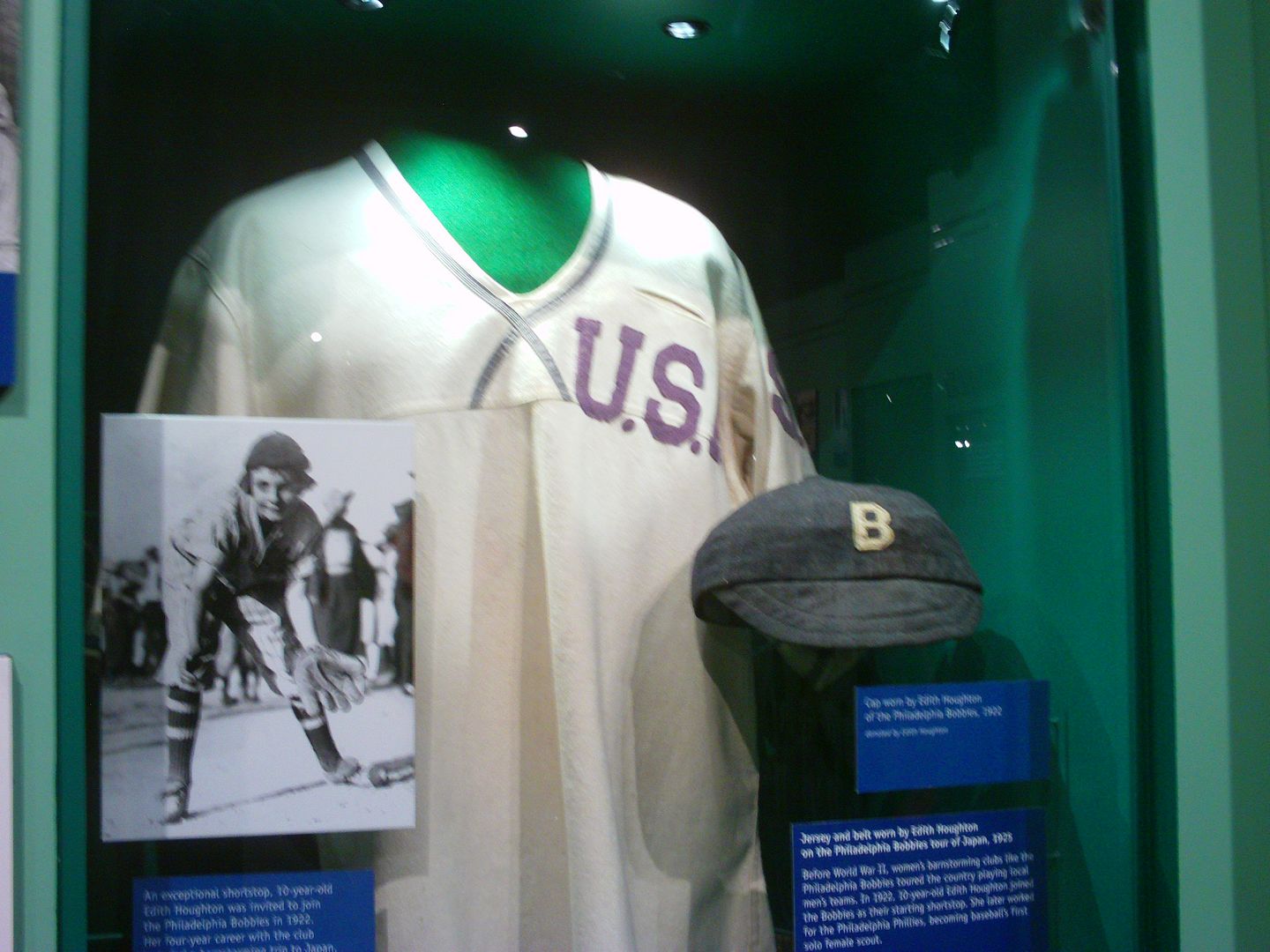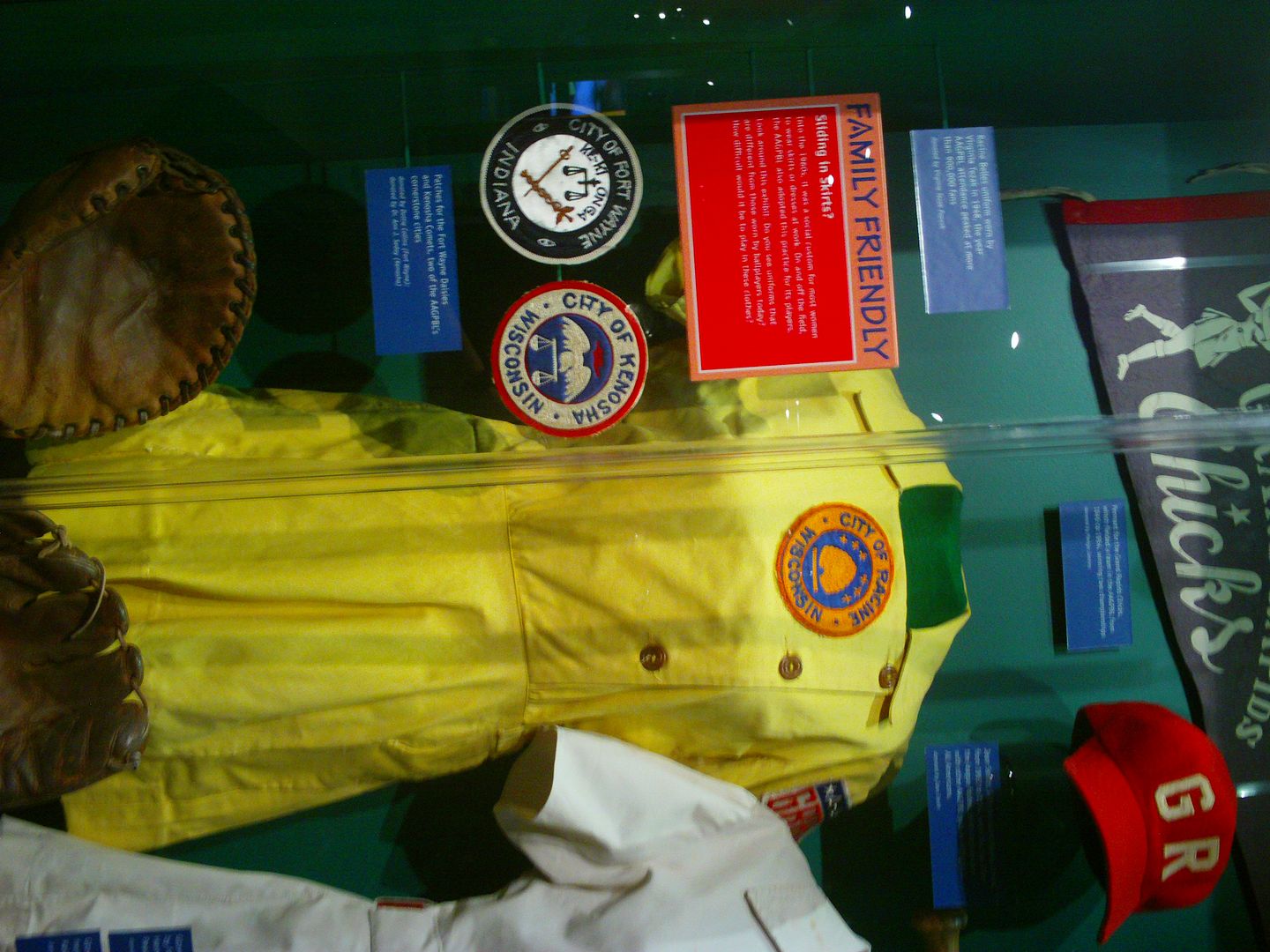 The closest Pete Rose has come to the Hall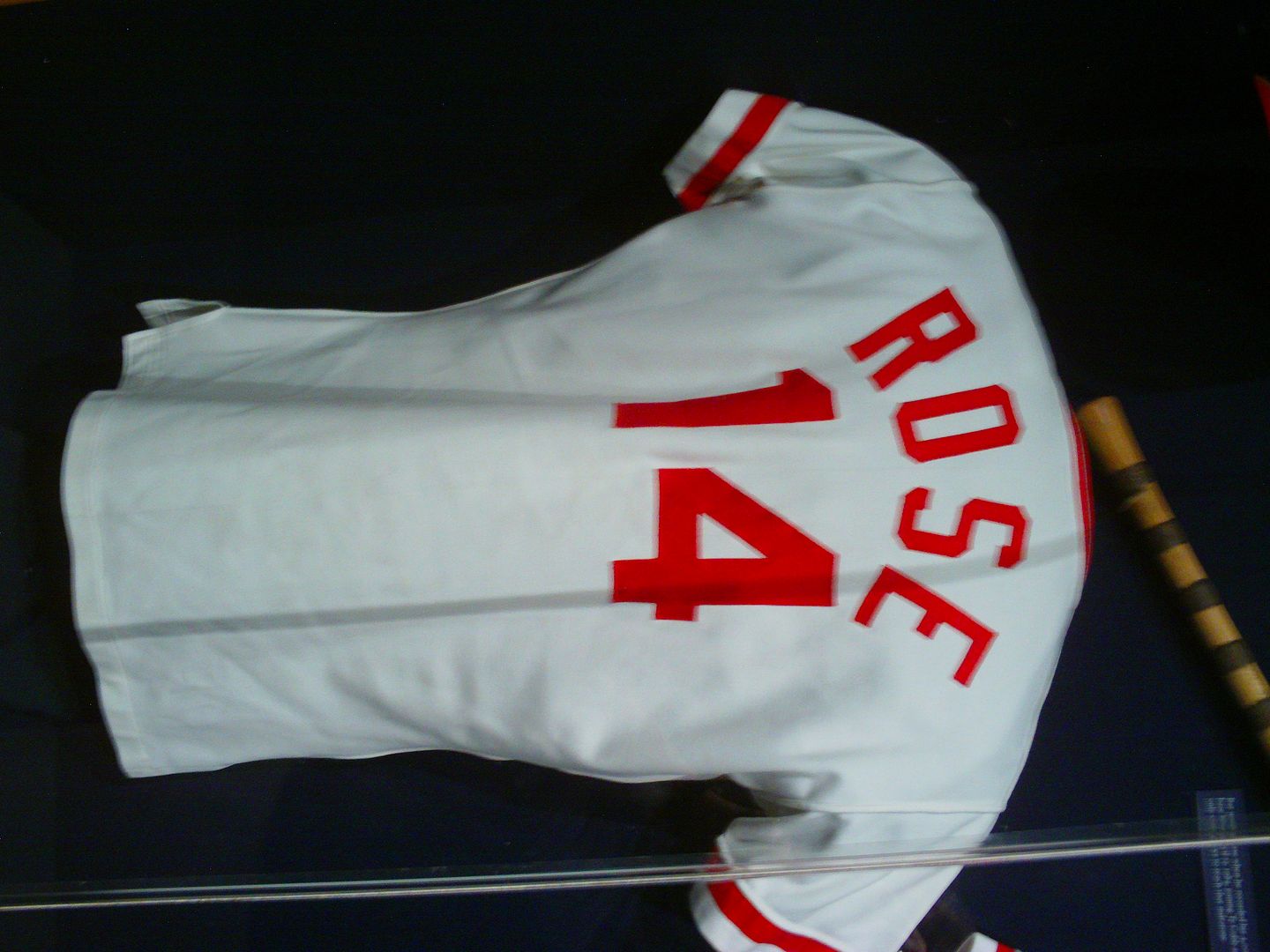 Reggie Jackson's bat
Records
trophies
Holy cow!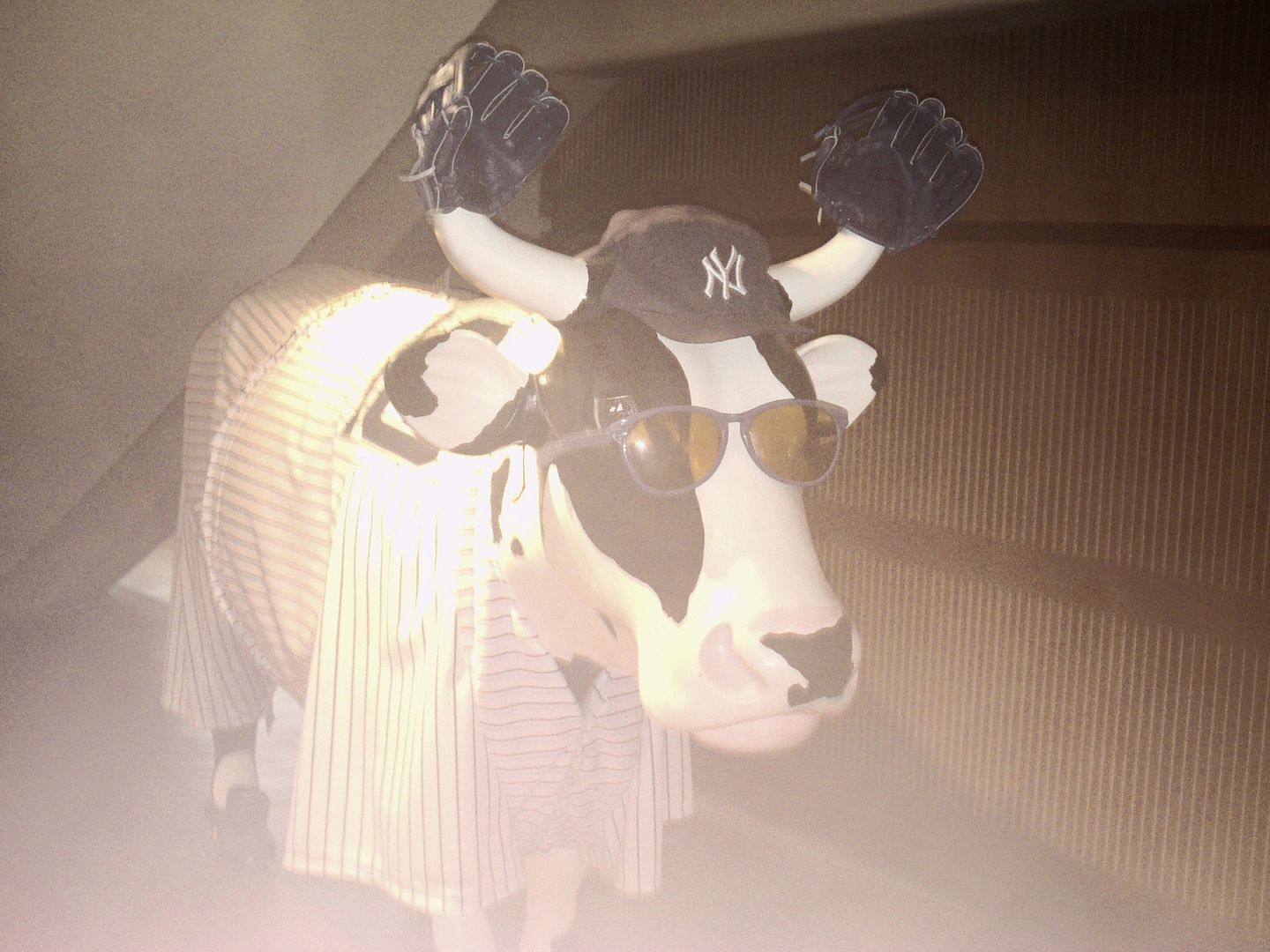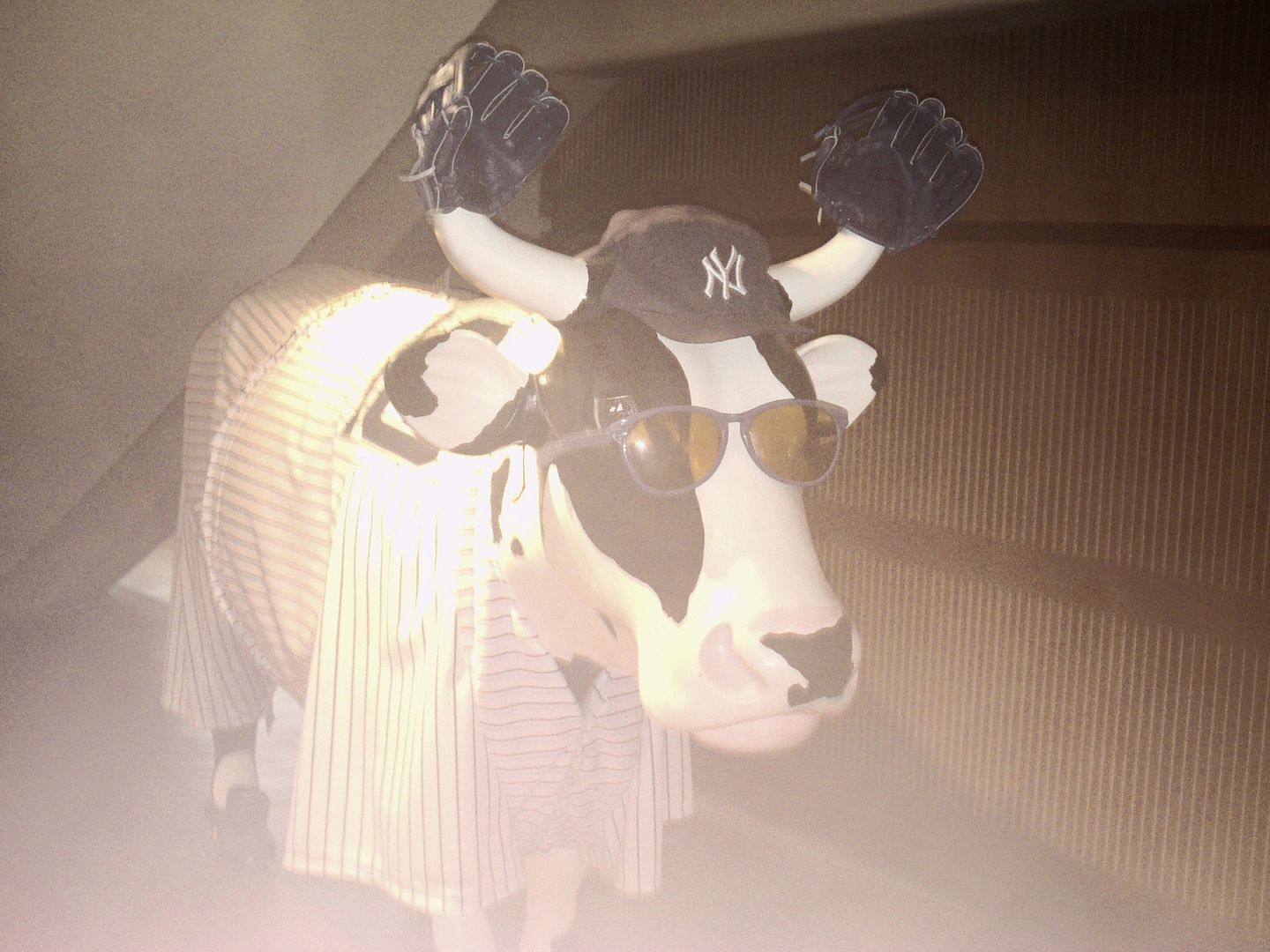 The current inductees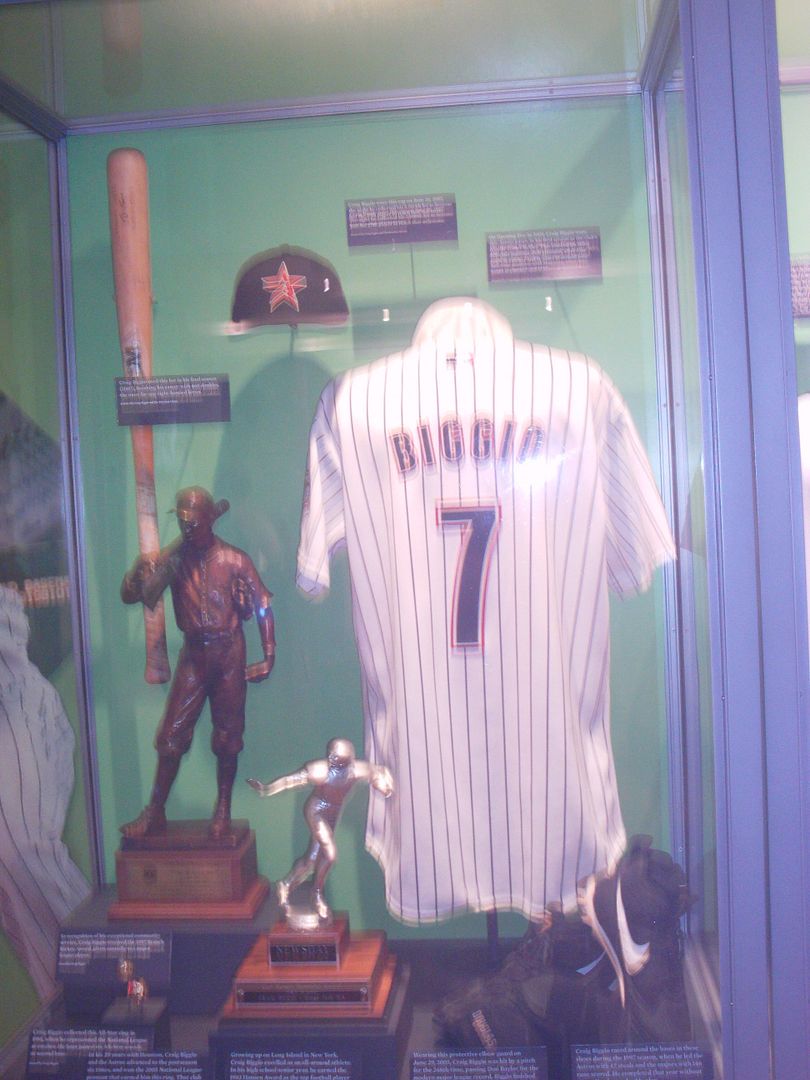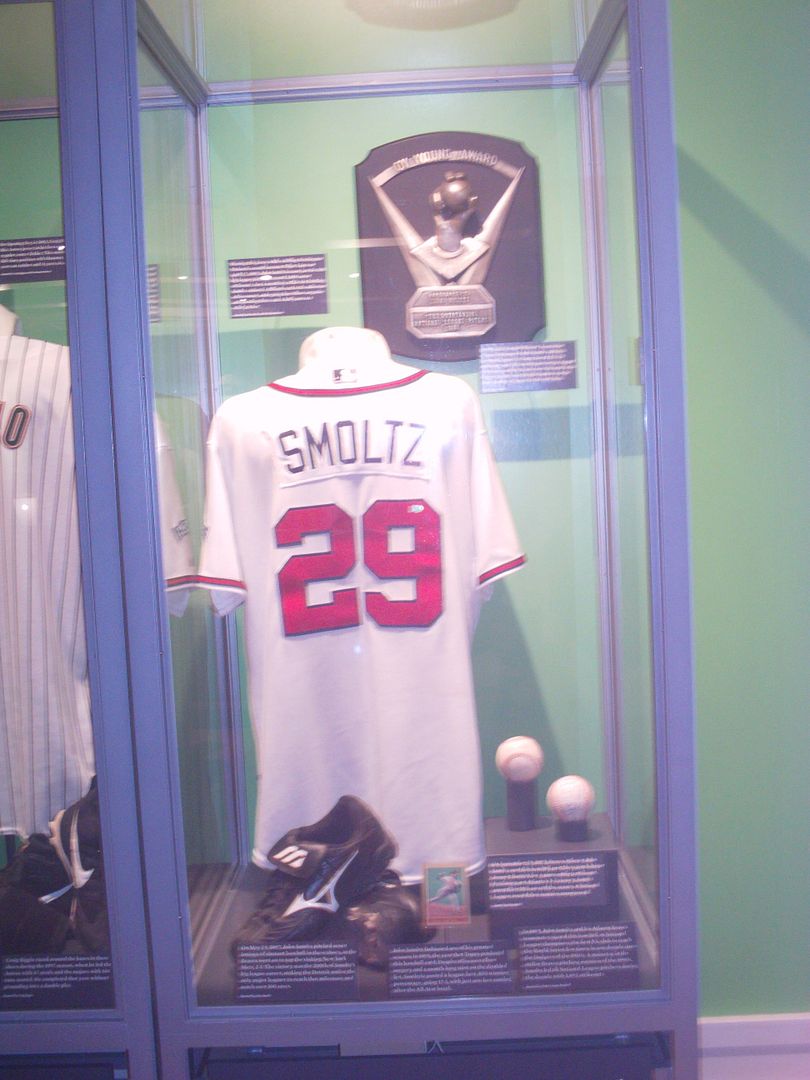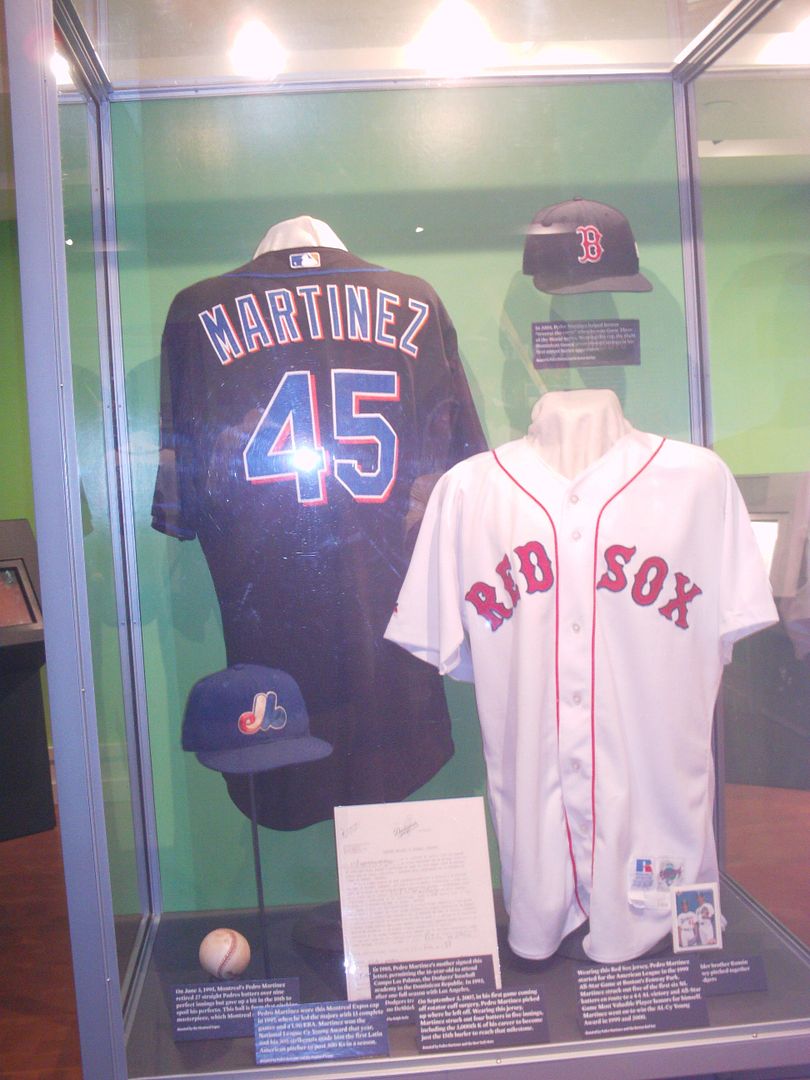 And finally, the Hall of Fame