Several years ago, my sister and her best friend decided to sell Arbonne. Arbonne is a sort of upscale Avon, focusing on more natural skin care products. The business didn't pan out. But while they were involved, I bought myself a lovely gift -- peppermint foot cream. The gift set came with a a pair of red, pink and white striped fuzzy socks, warm and cozy. I really loved those socks.
Therre's a message board I read occasionally, and recently they were talking about Brookstone Nap Socks. They sounded so...cozy. Just like my Arbonne socks. I'd seen them in the Brookstone store, but didn't buy them...
So a friend gave me an Amazon gift card for Chanukah, and it was burning a hole in my pocket. And there, on the Amazon site, were the Brookstone socks.
You can imagine my disappointment when Amazon cancelled my order because the socks were out of stock.
So I browsed around the Amazon site and found...
these
. Sakkas Super Soft Anti-Slip Fuzzy Slipper Socks.
Six pair of sleep socks for less than the price of three pair of the Brookstone socks. Sounded like a bargain.
Here's what came in the package: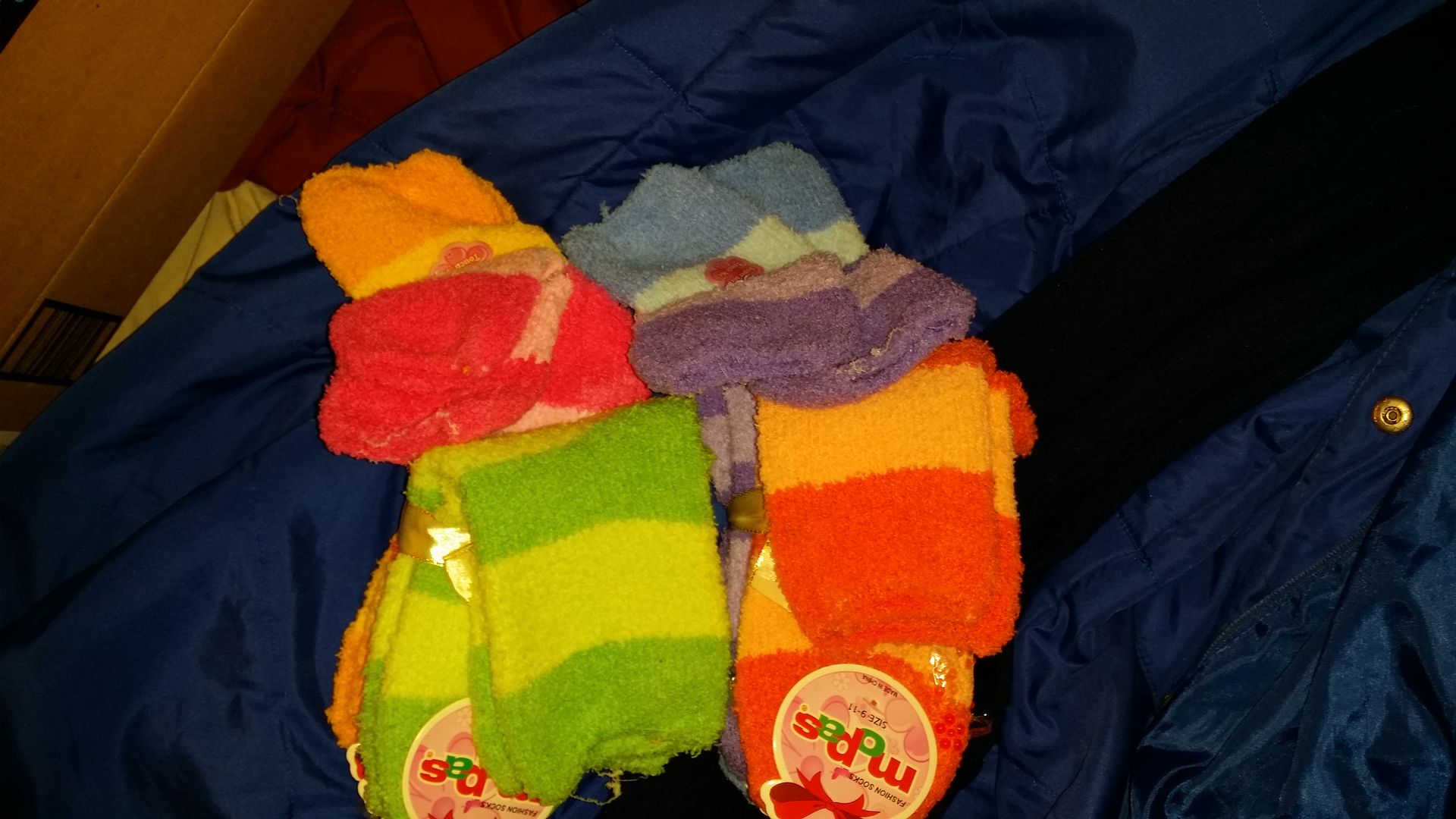 I like the bright colors. The socks are soft and cozy. Advertised as non-skid, they have plastic dots on the sole to provide traction. They're easy on my swollen ankles -- there's no elastic. I'm not sure they'll survive more than one winter, they don't look well made or durable, but for the price I paid, a very satisfactory purchase.
So cozy on a cold, miserable winter night.