Or rather, park scene.
Zuccotti Park -- it used to be called Liberty Plaza Park. It's in Lower Manhattan, it takes up the whole block (33,000 square feet) -- bounded by Broadway on the east, Trinity Place on the west, Liberty Street to the north and Cedar Street to the south. Its northwest corner is across the street from the World Trade Center site.
It's a small park, with a few trees and some benches. And this fellow: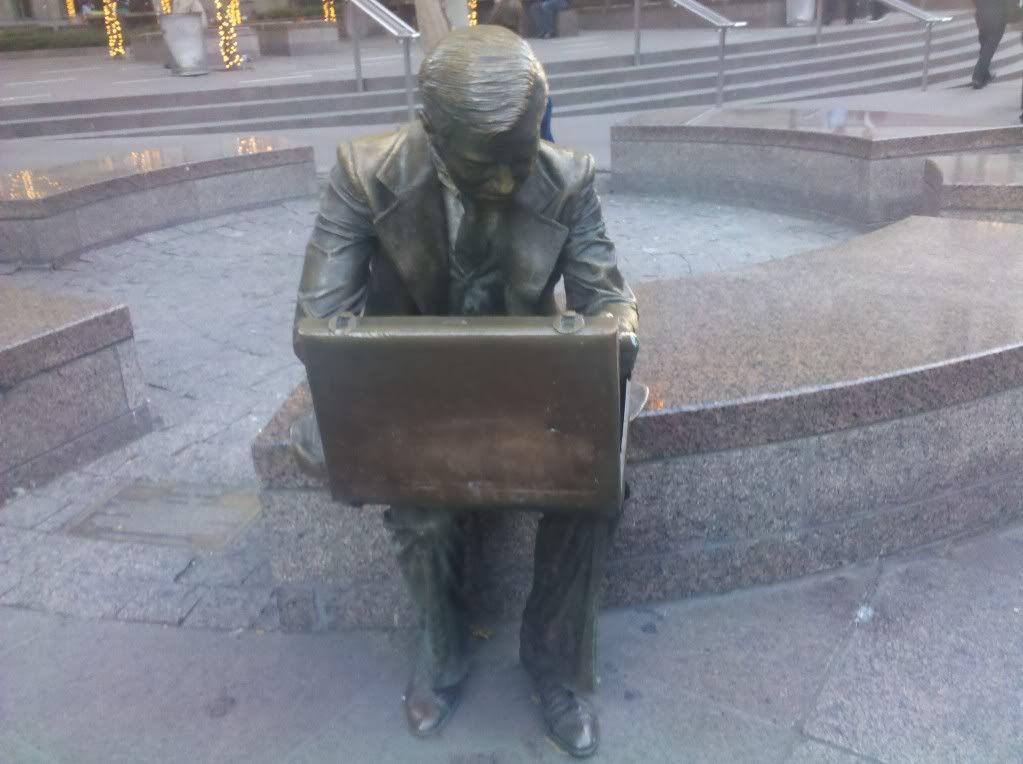 Interesting sculpture, isn't it? It's called
Double Check
, by
John Seward Johnson II.
He's a 9/11 survivor, the only piece of art in the area to make it through intact.
He's got a "brother" across the river in Jersey City, right near my office Right after 9/11 this sculpture was used as a makeshift memorial. So Seward made another cast of the work, added a hard hat and other paraphernalia, named the new work
Makeshift Memorial,
and allowed it to become part of Jersey City's 9/11 memorial. but that's a subject for another blog post, isn't it?