My
little girl
firstborn daughter takes a huge step today -- she can no longer call herself "a teenager". Yes, today is Jen's 20th birthday. She's 20, one year shy of legal maturity.I still see the silly, giggling girl she was, but I also see the confident, capable woman she is becoming. I know it's a cliche to say "it went by in the blink of an eye," but the truth is, it did!
This is my little girl:
Wasn't she a cutie back then?
And here she is with her sister Becca, at Becca's pre-prom just a few months ago.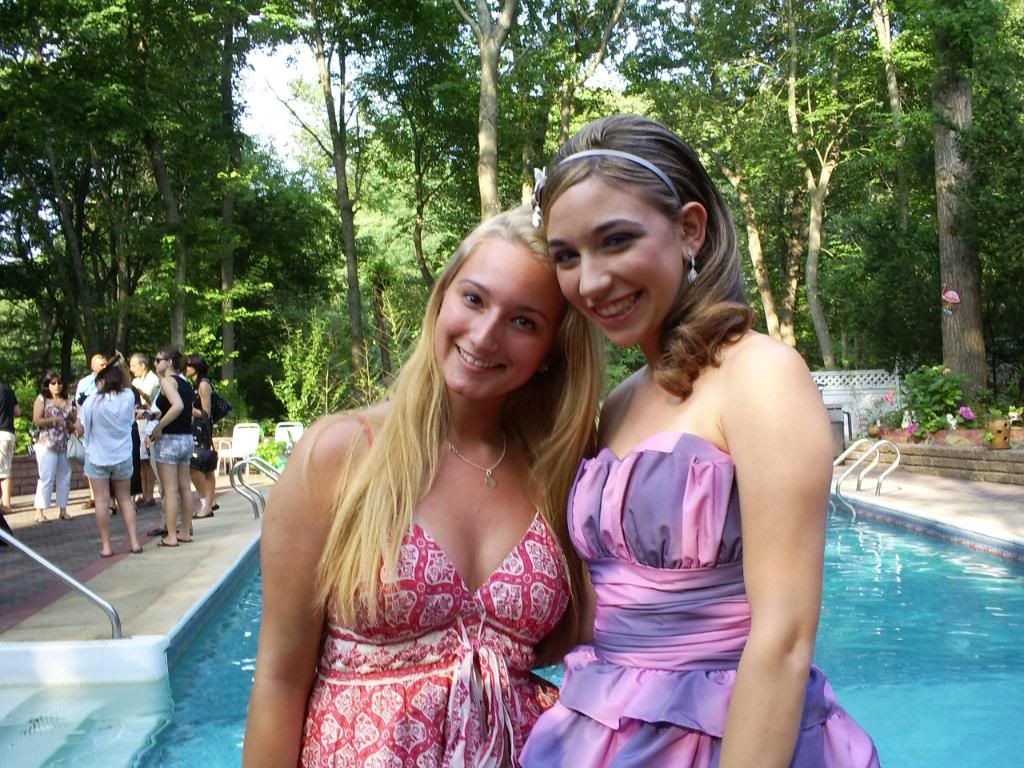 Still a cutie, isn't she?
I am so proud of my little girl.