To follow up on the theme ....
When we were in the city Saturday night, I couldn't help but how the Christmas decorations are already starting to appear, almost two weeks before Thanksgiving.
Look at Little Italy and Chinatown: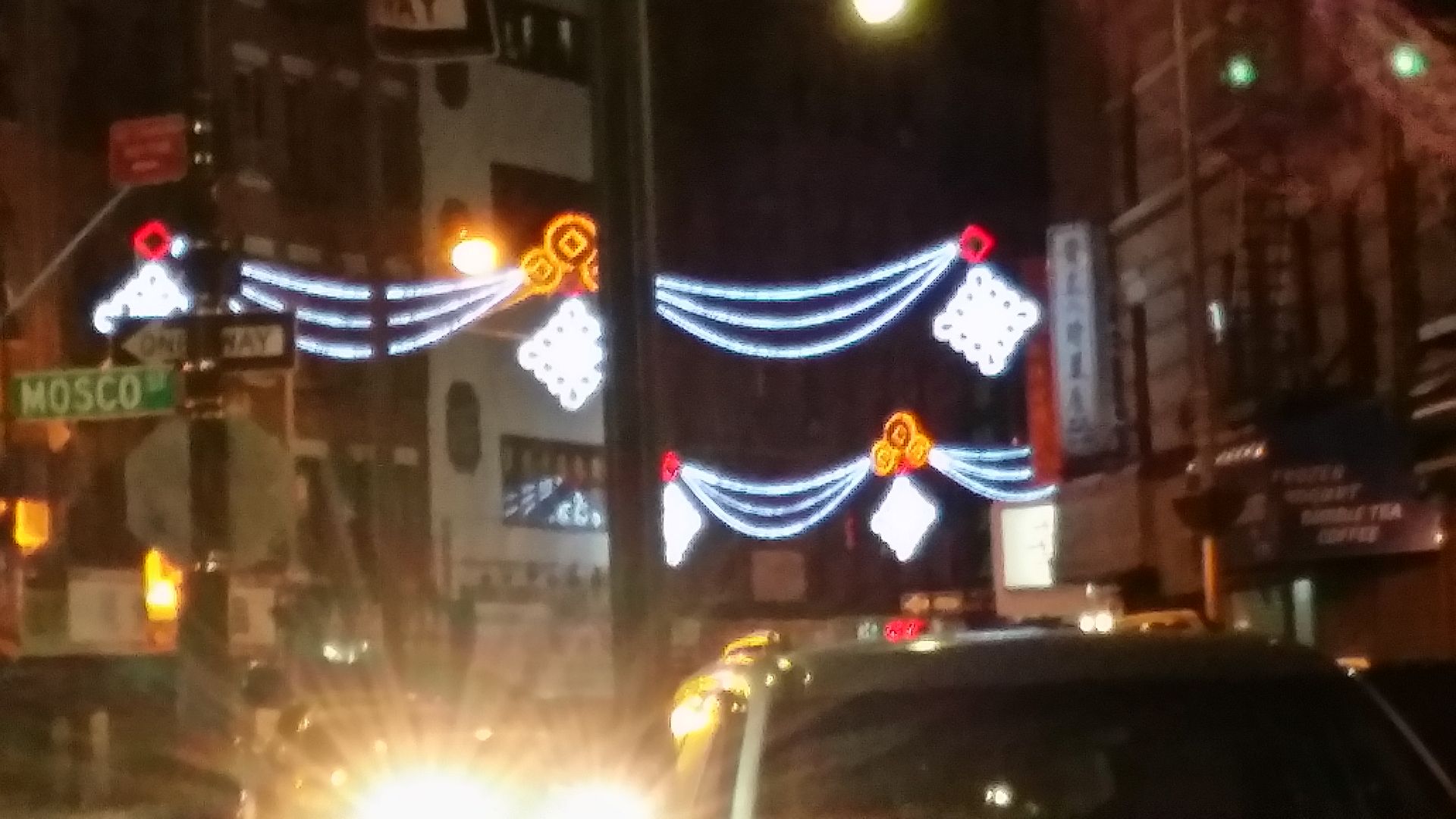 Penn Station was decorated as well. Macy's has its 34th Street windows done (the usual "Yes, Virginia, There is a Santa Claus") and is halfway to completing its Herald Square windows -- based on "A Charlie Brown Christmas".
Santa is already entertaining the children at Roosevelt Field Mall. (Big controversy over there, the public didn't like the modern, innovative setting for Santa, so the mall had to re-do the area with a more traditional theme.)
I went into Starbucks (land of the controversial red cup -- as if a coffee cup makes or breaks your holiday mood) because I wanted some of their instant coffee for my mother. Couldn't find it on the shelves, they removed it to make room for the instant pumpkin spice latte and peppermint mocha.
It's a bit overwhelming...