The problem with conventional body lotion is the mess. You apply lotion, and then you have to wait until it is absorbed before you can get dressed. Otherwise the lotion gets all over your clothes.
This is what I've been using all summer: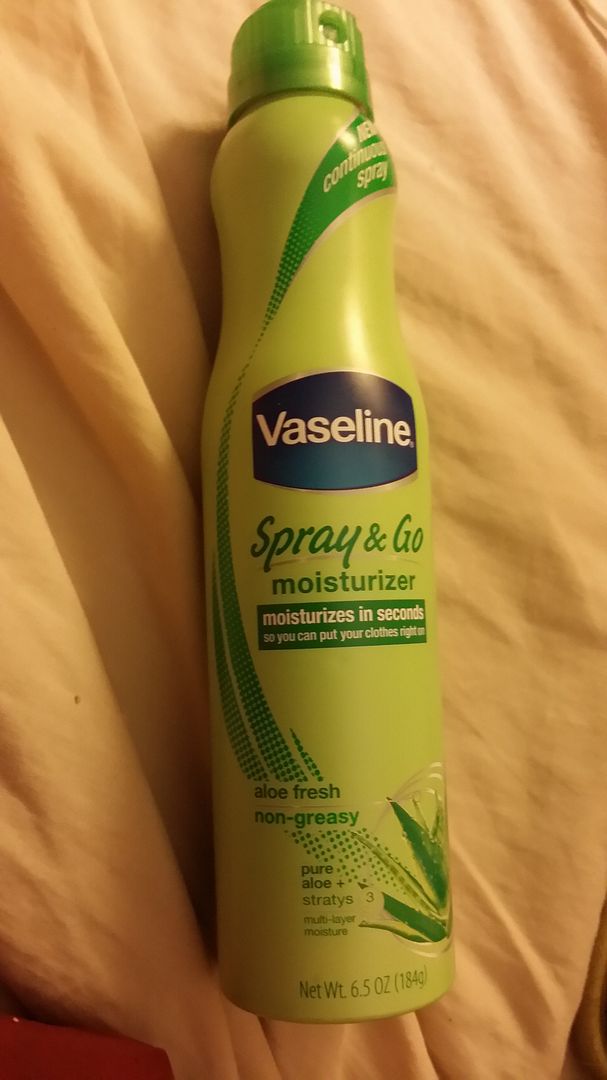 It sprays on and absorbs quickly. The instructions tell you to rub it in, but I didn't always have to do that. A quick spray and I was all set.
It leaves your skin lightly moisturized, soft and smooth.
It's not a product I can use in
winter
dry skin season. I prefer something a little heavier this time of year. But heavier body lotion, as I said, is a tad bit inconvenient.
That's why I like Olay's in-shower body lotion..
The hype:
Replace your ordinary lotion with a revolutionary rinse-off body lotion! Ultra Moisture In-Shower Body Lotion works with the warmth and humidity of your shower to reveal soft, smooth skin after just one use.
You use it in the shower. The idea is that your wet skin will absorb the moisturizers more quickly, and you don't have to wait to get dressed. You cleans your skin, then use the in-shower body lotion, then rinse off.
This is the newest version of a product Olay has been making for years. Does it work better than a conventional body lotion? No, but it feels good and it's very effective.
The problem is, I haven't always been able to find the Olay in-shower body lotion. I never understood why no one made a competing product.
Well, actually, they have.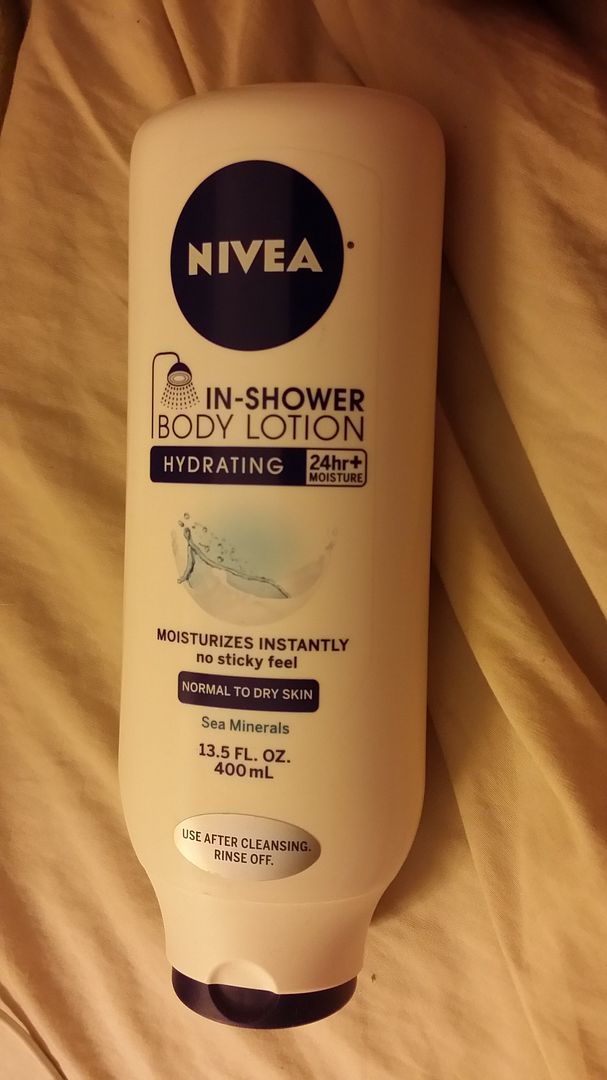 I found this in the drug store, and couldn't wait to try it. You use it the same way you use the Olay product.
The ad says:
Helps revolutionize the daily skincare routine with a different take on moisturizing. The three In-Shower body lotions will moisturize your skin right in the shower, leaving you with soft and smooth skin, without the sticky lotion feel.
Well, not quite "revolutionize", Olay's been doing it for years.
But the product?
It's creamy, it feels good going on, and it rinses off cleanly. It left my skin feeling soft and smooth. Comparable to the Olay version, definitely worth buying.
And then there's this: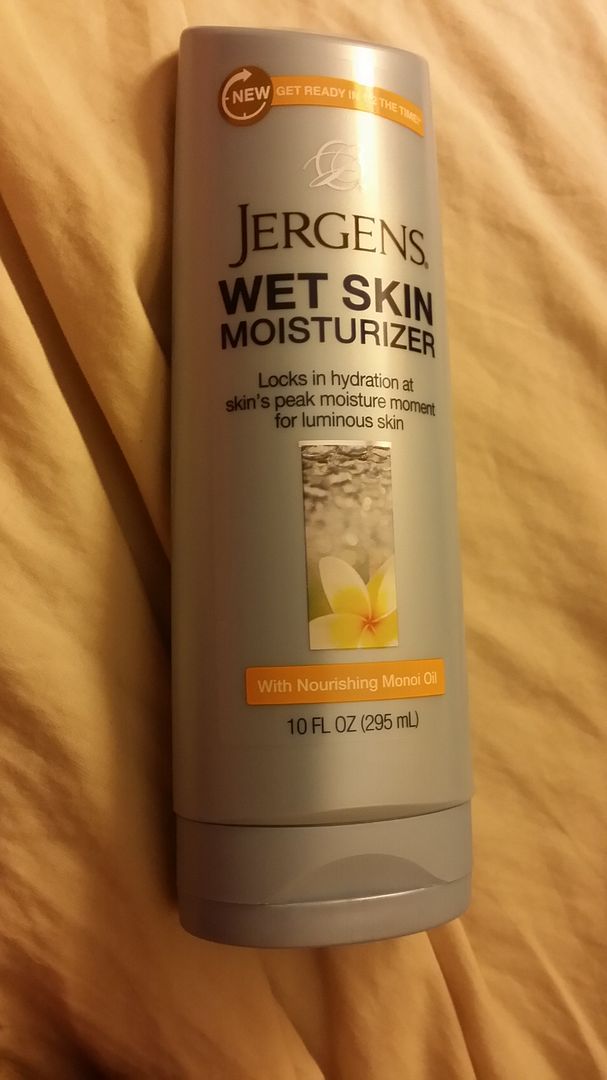 The Jergens product is a bit different. It's meant to be used in the shower, right after you cleanse, but you don't rinse it off.
Why would you need this product, as opposed to any other Jergen's body lotion? They're trying to latch on to the gimmick of using the product in the shower, but it's not the same type of product as the ones made by Olay and Nivea. You don't rinse off after using it. You have to let the product absorb before you can get dressed.
Still, I had to try it. Sorry, but I didn't like it. It's oil-infused, it didn't absorb well, and it left an oily sheen on my skin. It smelled nice, though. I didn't hate it, but it's not a product I'm likely to buy again.