We have several azaleas in the front yard. There's always one that blooms a week or two before the rest. As I was leaving for work the other morning, I noticed that the early azalea was in bloom, and I stopped to take a picture. (I just love having a camera in my phone.) During the short drive to the office, I noticed a lot of other things in bloom as well. In keeping with this month's NaBloPoMo theme, here are my photos:
The azalea
Some wildflowers
Trees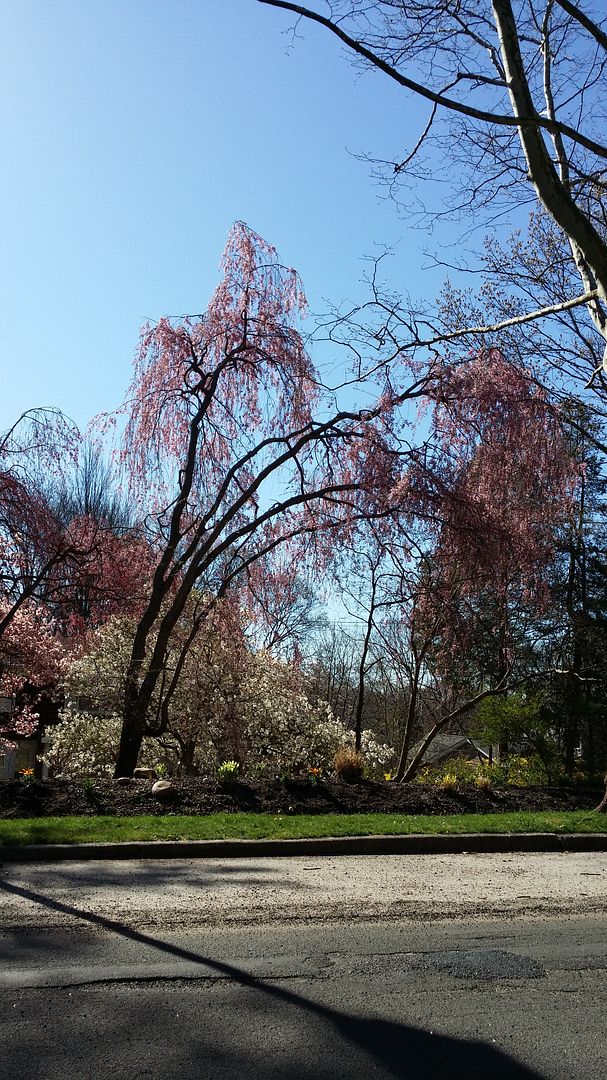 Love the forsythia
Pretty little garden
It's definitely pretty around here this time of year.