So, as you may recall, Drew is a semi-retired teacher -- after many years teaching high school social studies, he retired from full-time teaching and took on a job as a substitute teacher (less stress). His passion is American history. And my undergraduate degree is in history. So of course we find ourselves visiting historical sites, and joining organizations that promote knowledge of history.
We attended a "members only" event at the
Museum of the American Revolution
on April 15, 2017, a few day before the museum's official opening on April 19 (242 years to the day since "the shot heard round the world"). The museum had a formal opening ceremony, which included all sorts of pomp and circumstance, including a presentation by former Vice President Biden; the ceremonies were covered by local TV stations. I would have loved to attend the ceremonies, but had to be content with the museum visit.
Since the members-only preview was a special event, we got to enjoy costumed characters, a chance to pose for souvenir photos, and indulge in light refreshments, while we waited for our timed tickets to become valid so that we could head upstairs to the exhibits.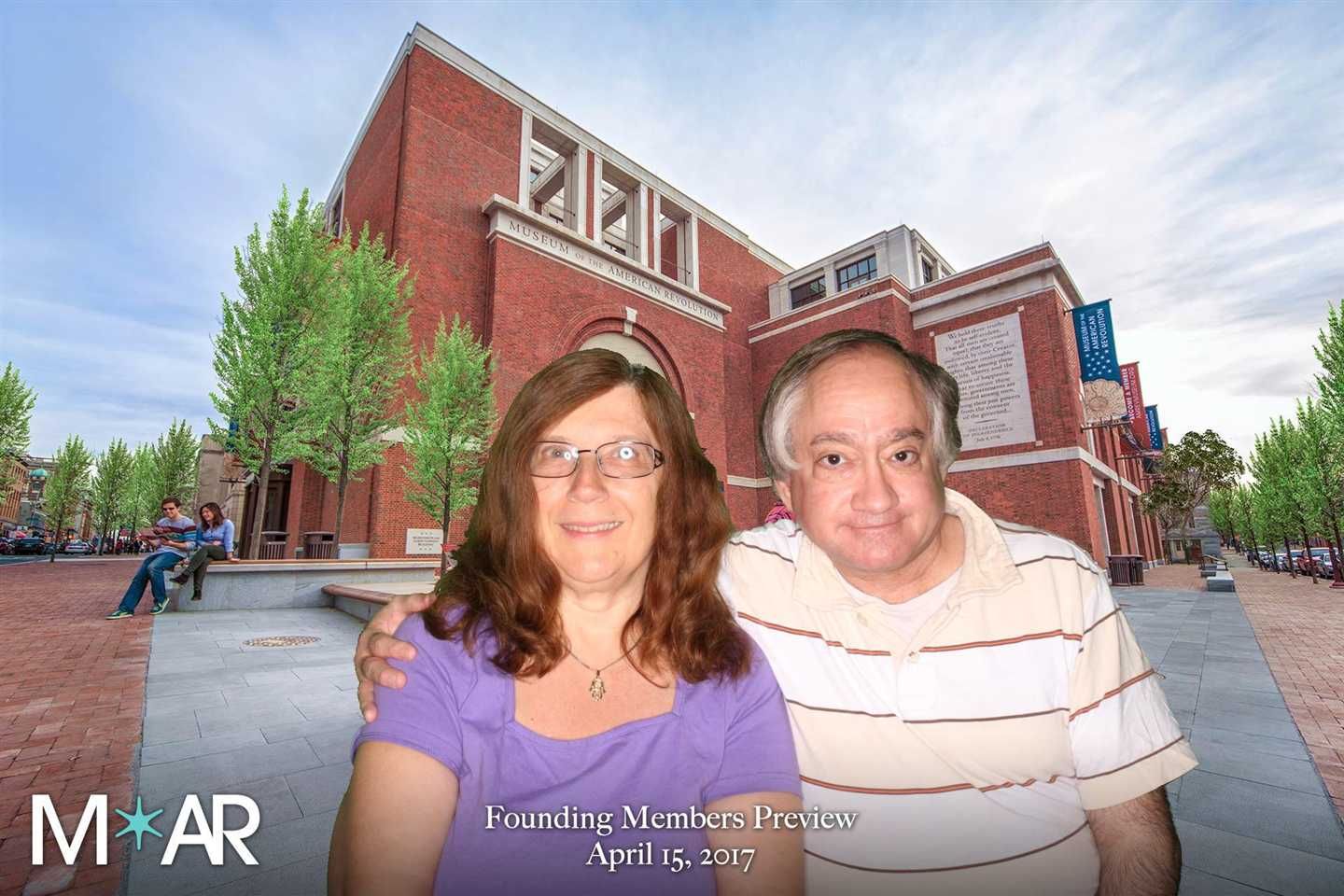 It's a totally immersive experience, which includes films, costumed mannequins, artwork and collections of ordinary objects. The galleries take you from the origins of the colonists' grievances to revolution and the building of a new nation, from the French and Indian War through the signing of the Constitution.
You see a lot of artifacts relating to tea...
Muskets and powder horns are in abundance. Drew joked that he had "musket envy".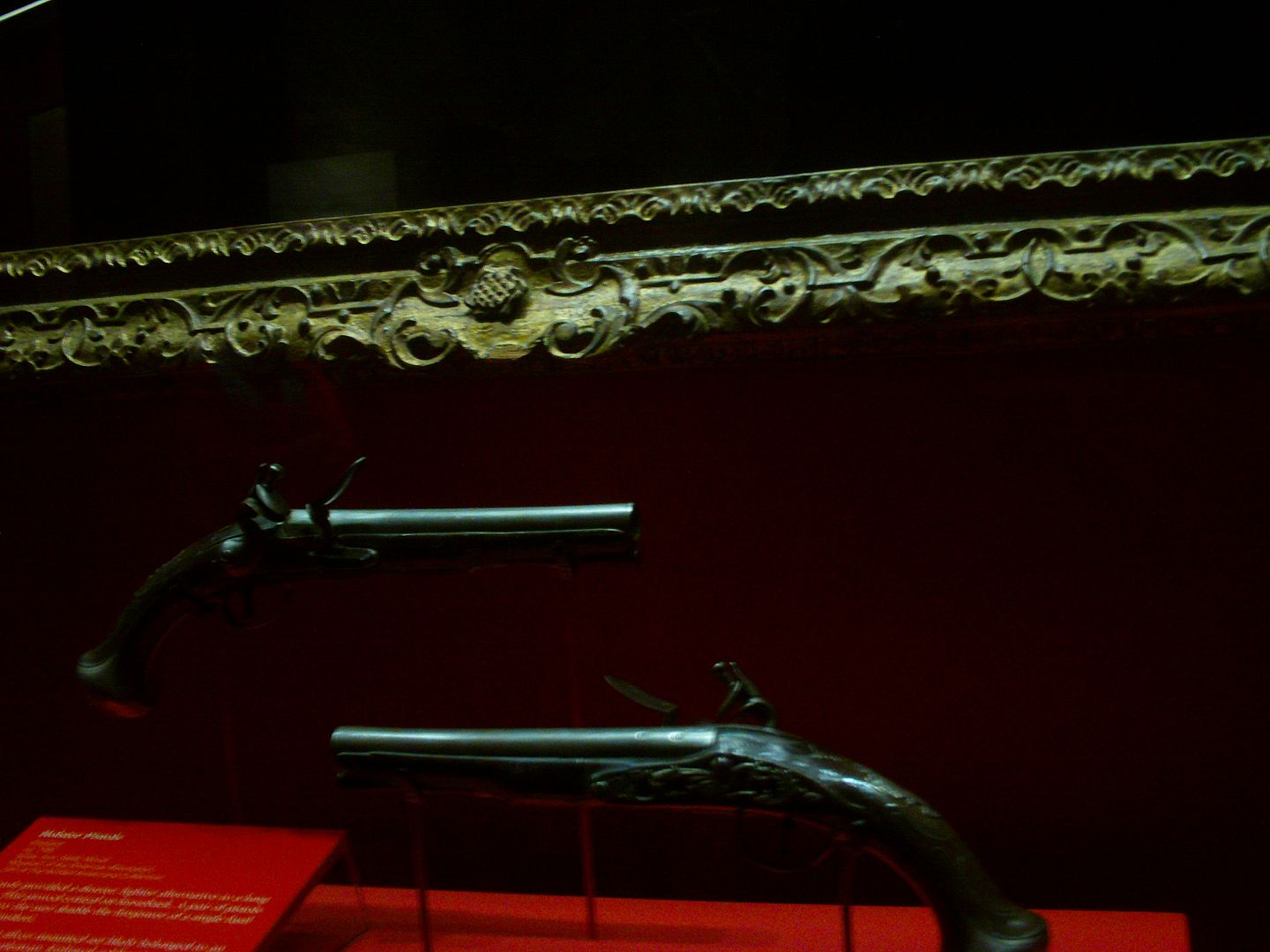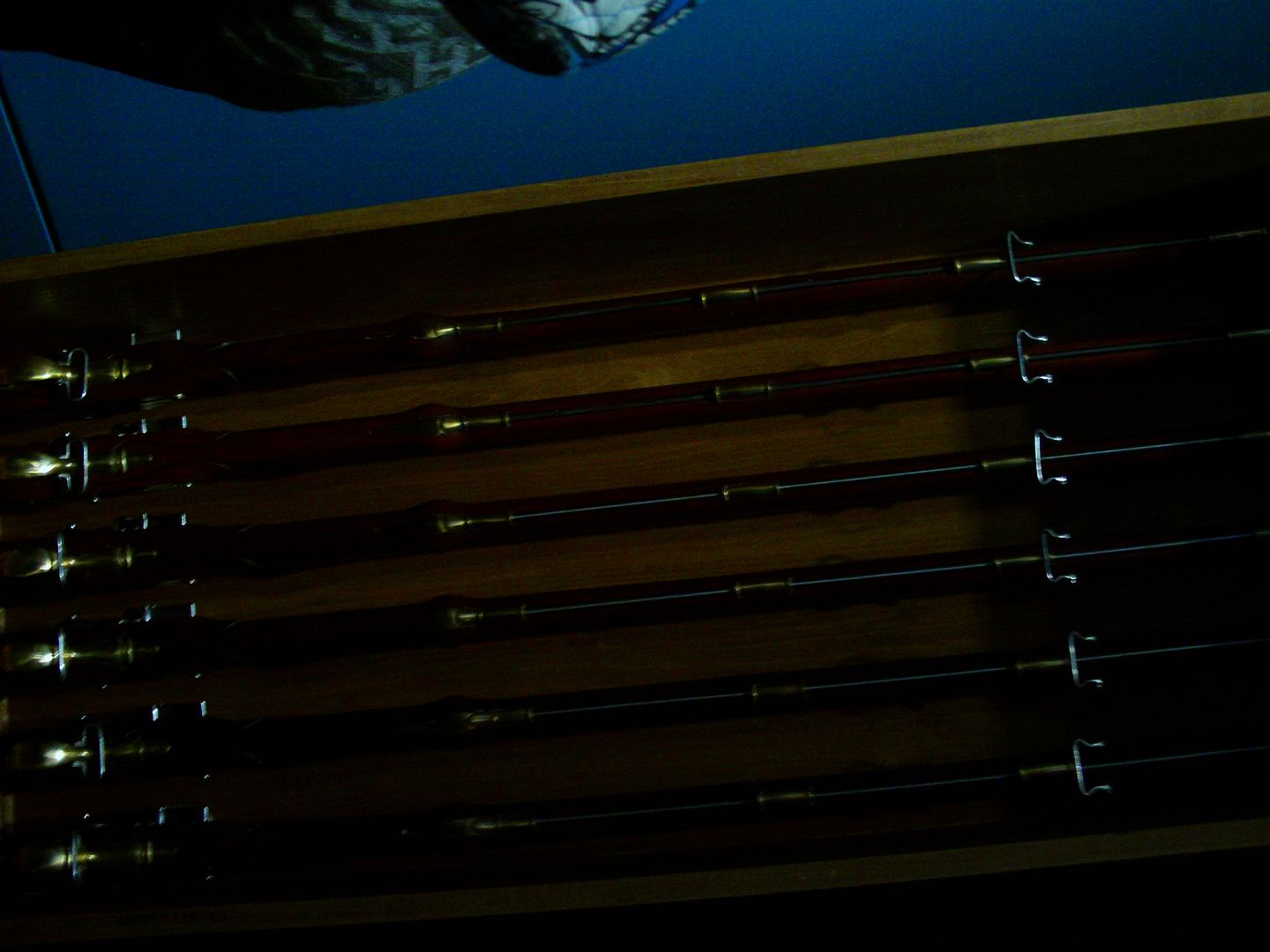 George Washington breaking up a fight.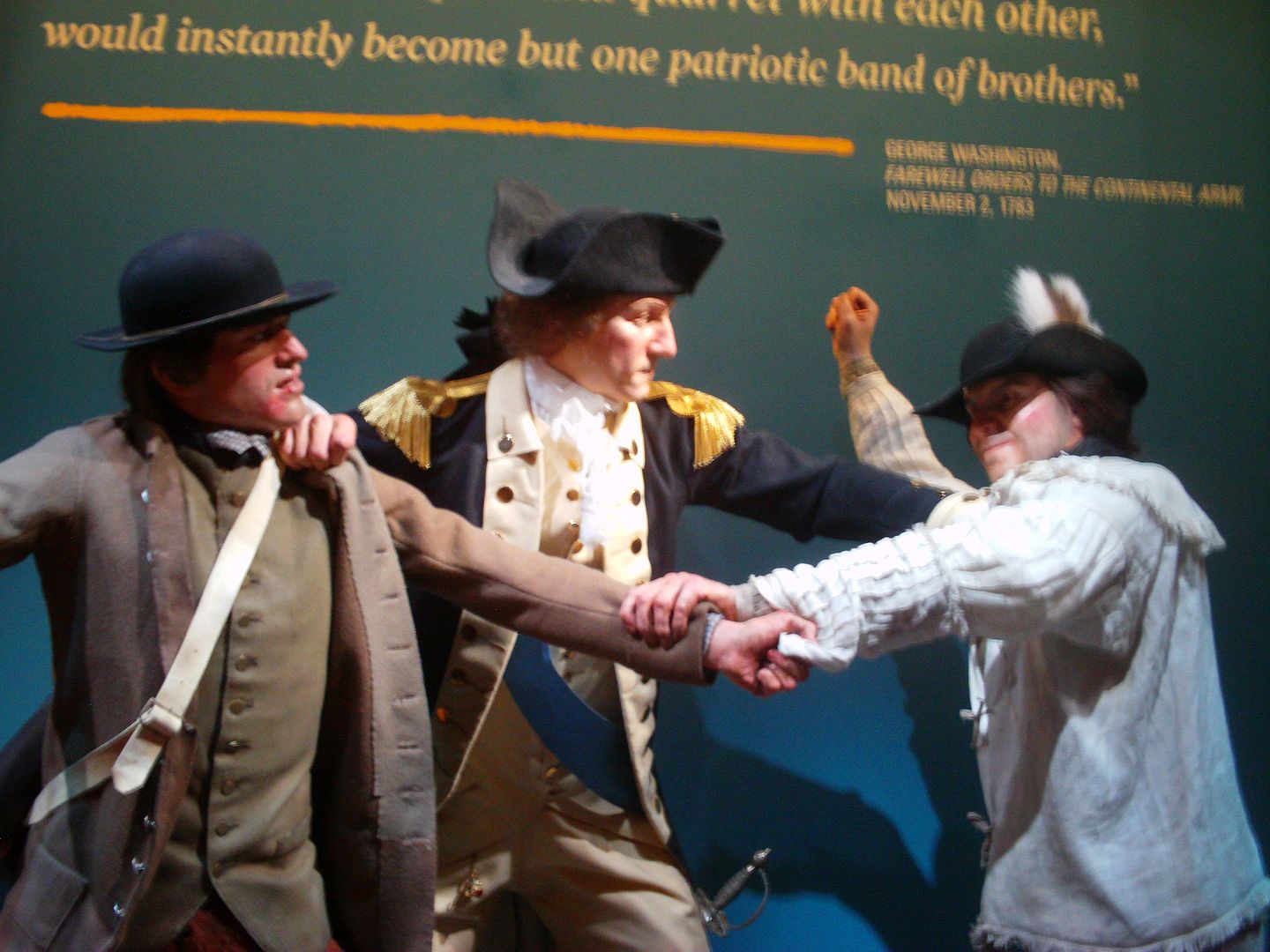 This is
Washington's tent
: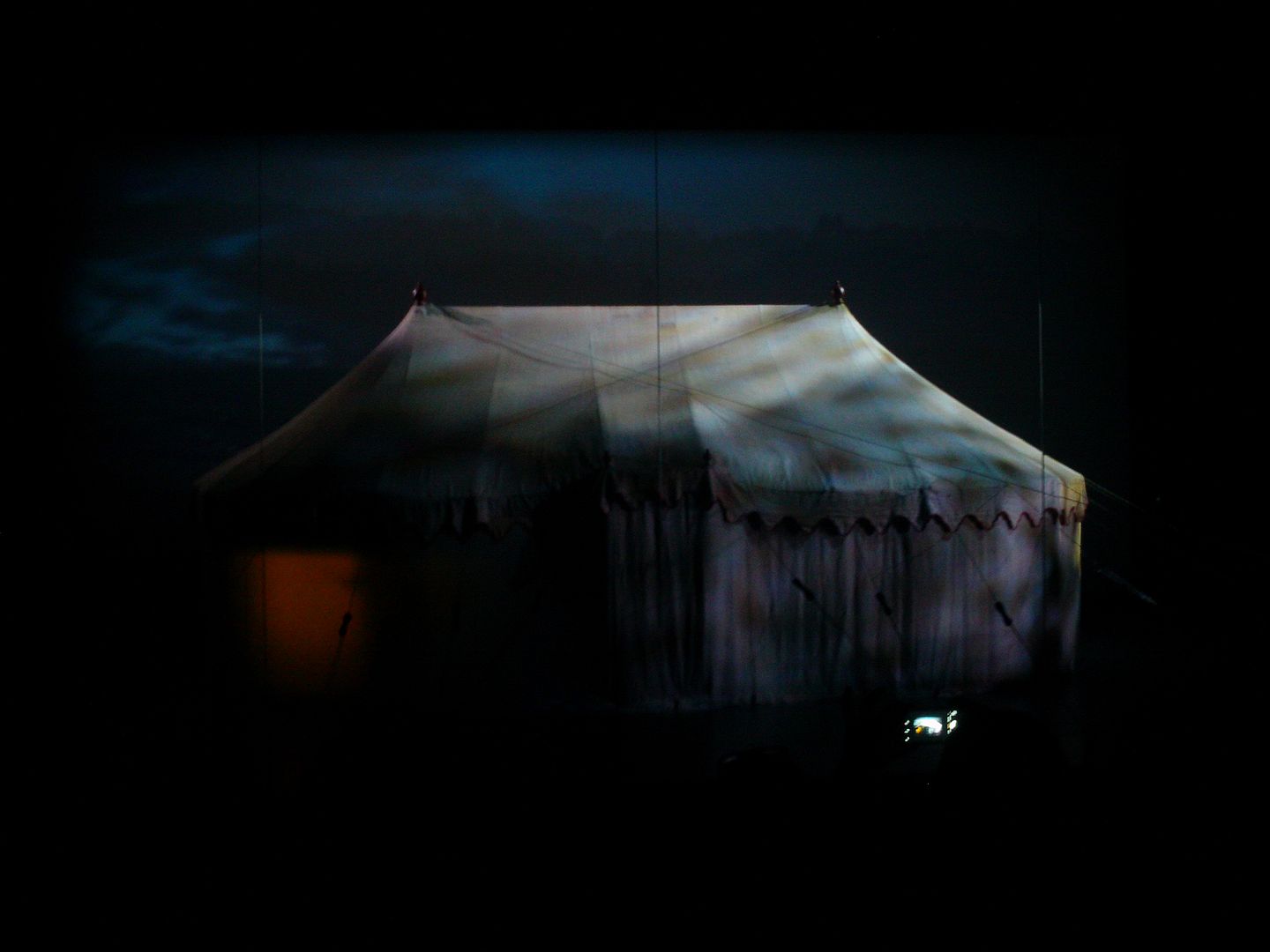 Yes, this is the tent used by George Washington for sleeping and as an office in the years he was a general.
A great museum. My one complaint? It took me about 2 1/2 hours to see the galleries, and there was no real place to stop and take a break.
But I am glad we joined, and I hope to be coming back to see the exhibits again.