This is what we found right next door to our hotel: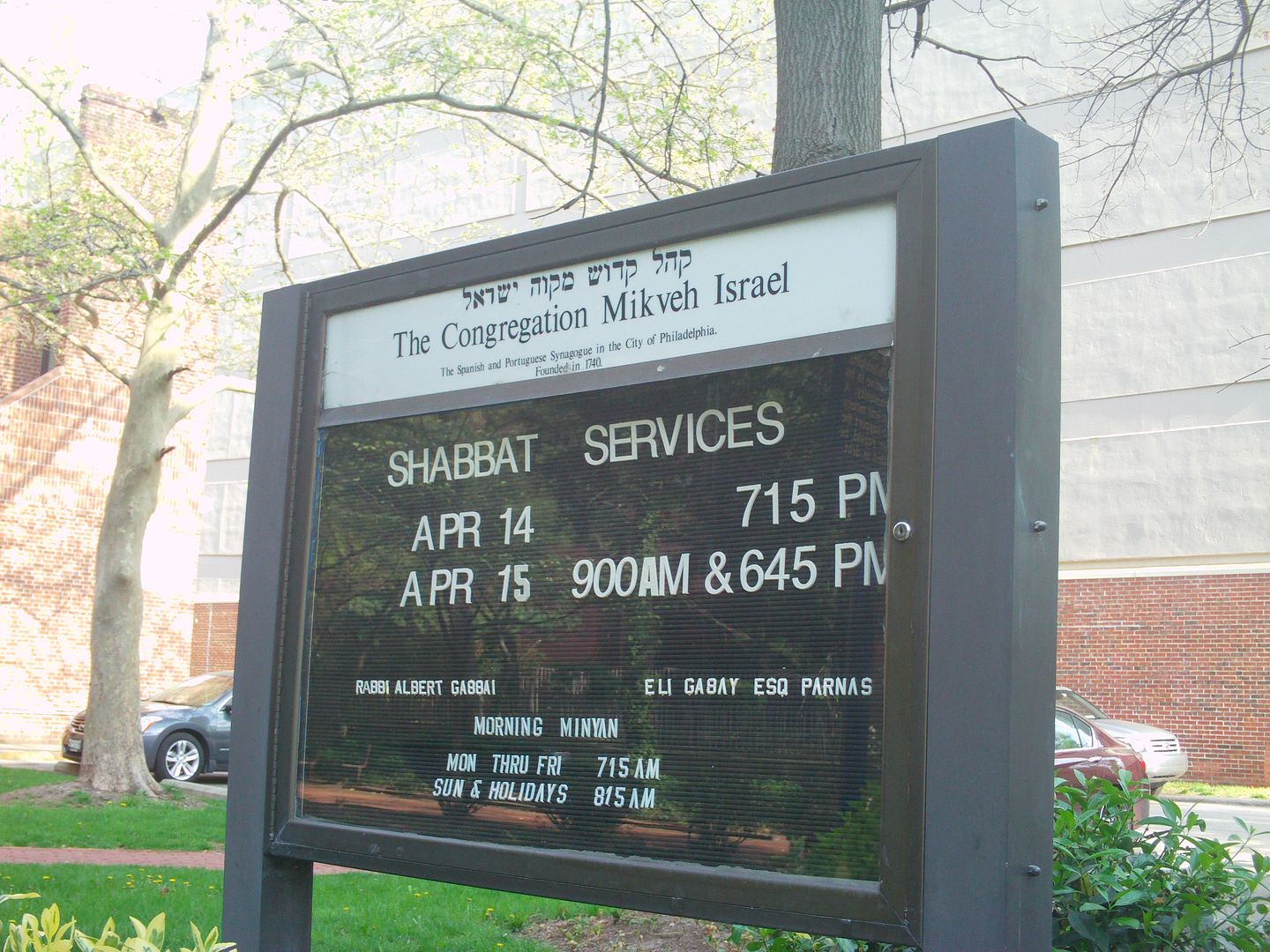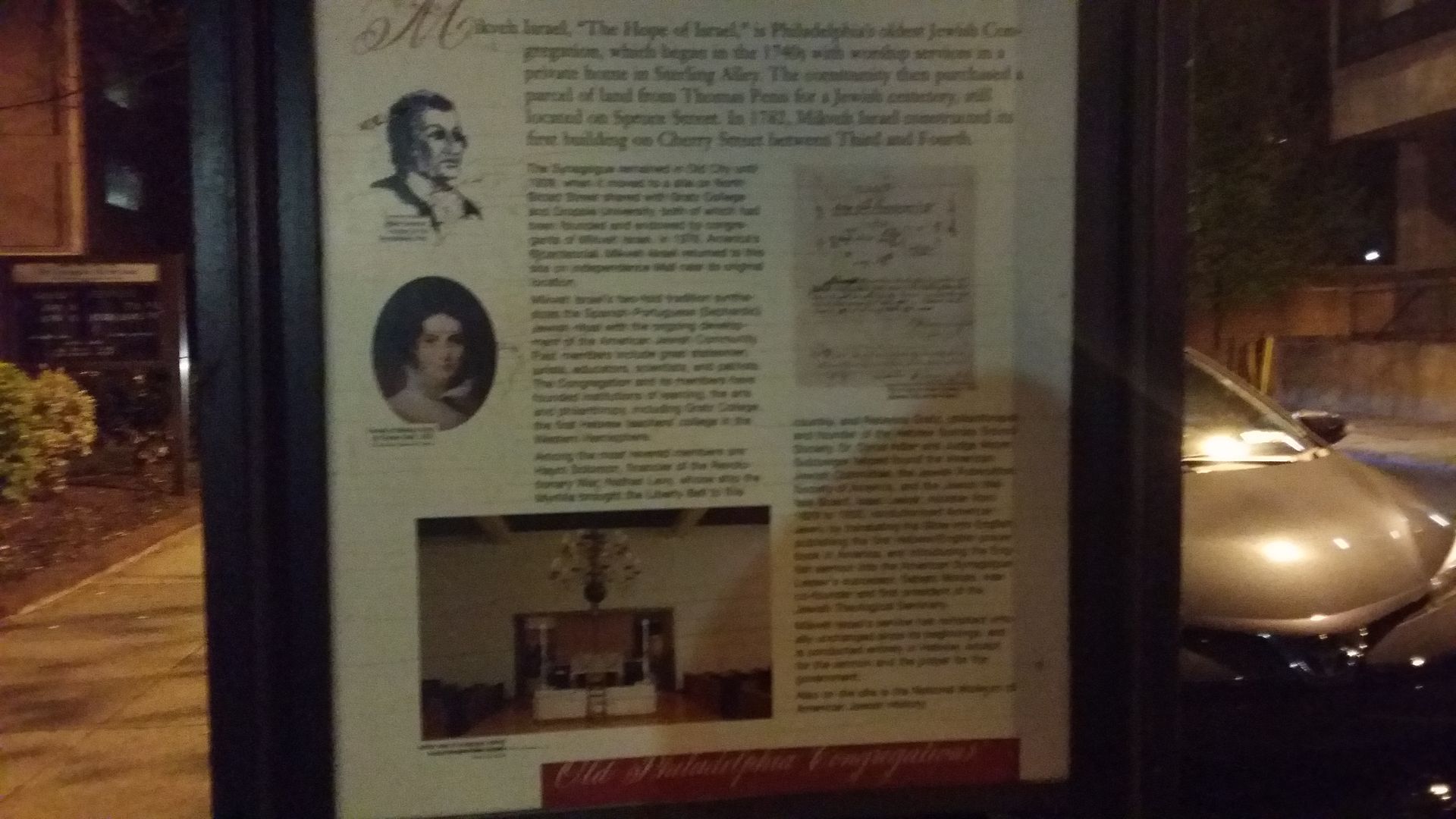 Congregation Mikveh Israel dates back to 1740. Drew was especially proud, the congregation was founded by Sephardic Jews and he is of Sephardic heritage.
The congregation honors Commodore Levy:
Also honored is Haym Salomom, a Revolutionary War patriot.
And there is also a monument to a hero of the raid on Entebbe, Jonathan Netanyahu. Yeah, that Netanyahu, brother of the current Prime Minister.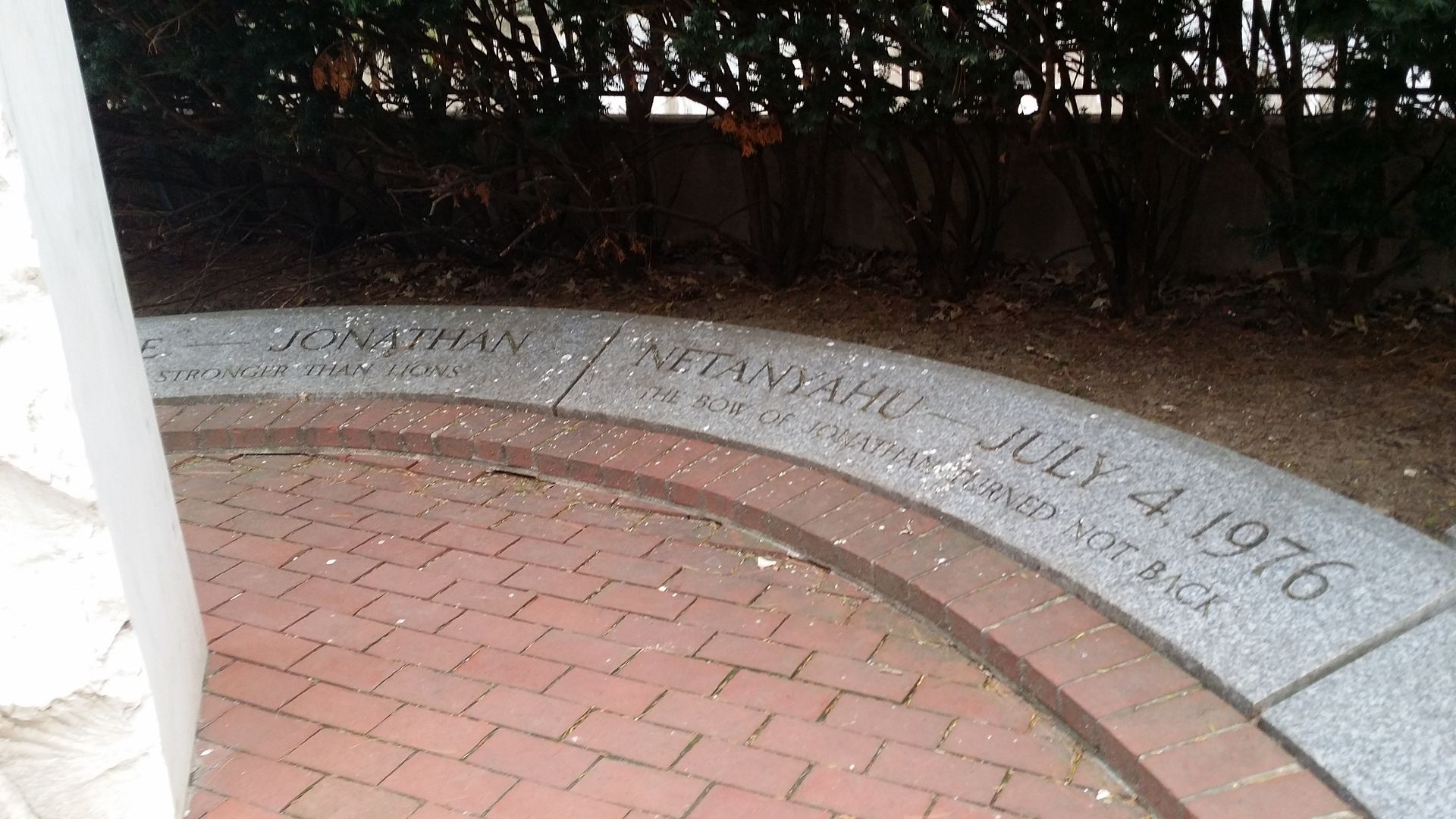 And then we found another interesting statue a block away, in front of the Jewish museum.