If you do nothing else in the historic district of Philadelphia, you must see Independence Hall and the Liberty Bell, symbols of our country. Independence Hall was the site of the signing of the Declaration of Independence in 1776, and the site of the Constitutional Convention in 1789.
You need timed tickets to enter Independence Hall. The tickets are free, but we paid a small service charge to order ours in advance. The timed tour takes you into the two main rooms of Independence Hall -- the room where Congress met, and the court room across the hall. Also on site is Congress Hall, where Congress met when Philadelphia was the capital of the United States, and a small museum with rotating exhibits -- we saw an exhibit on the Peales, artists who painted many portraits in colonial times and ultimately opened an art museum in Philadelphia.
Independence Hall:
George Washington:
Congress Hall
The court room
And the room where it all happened.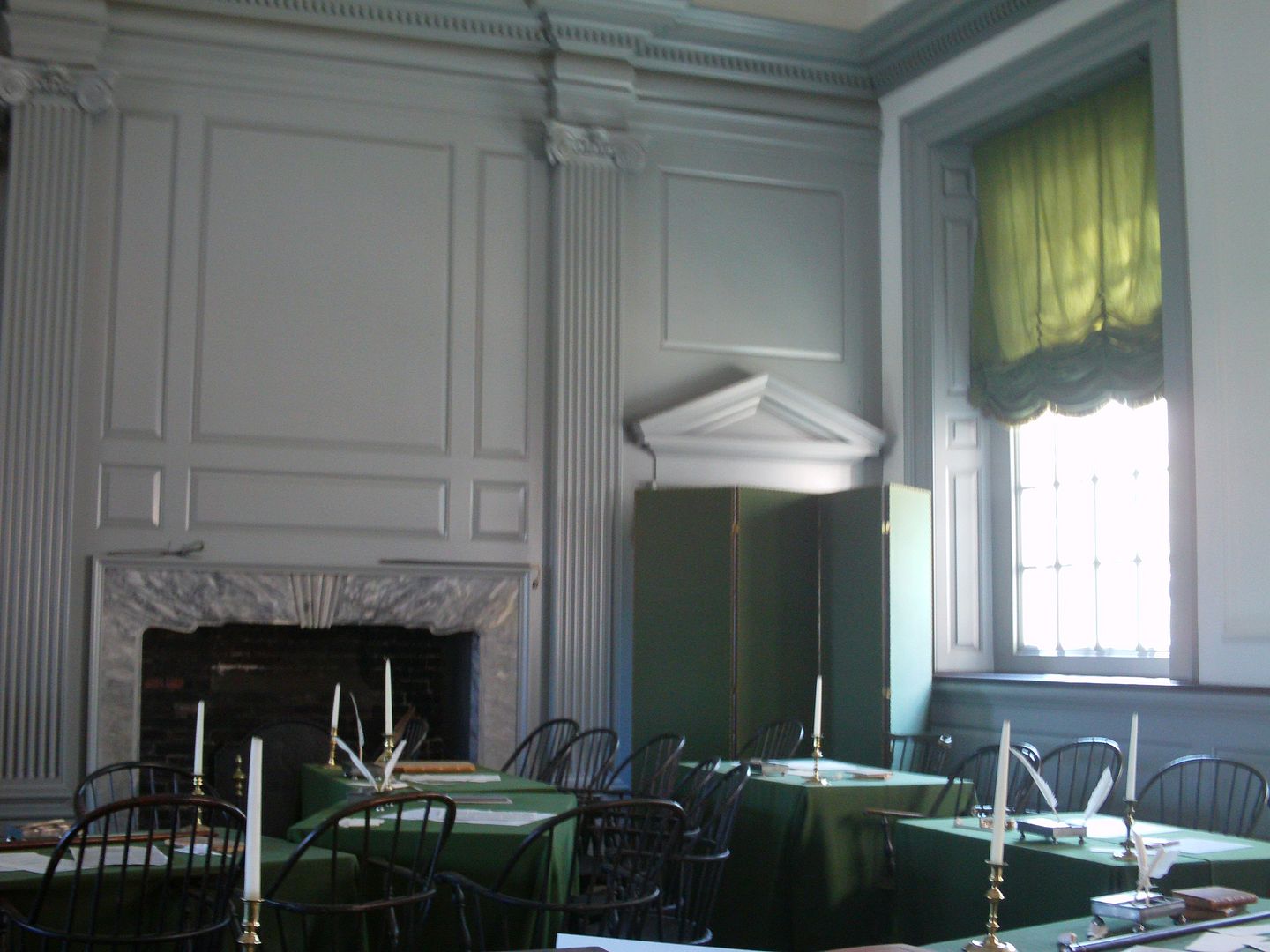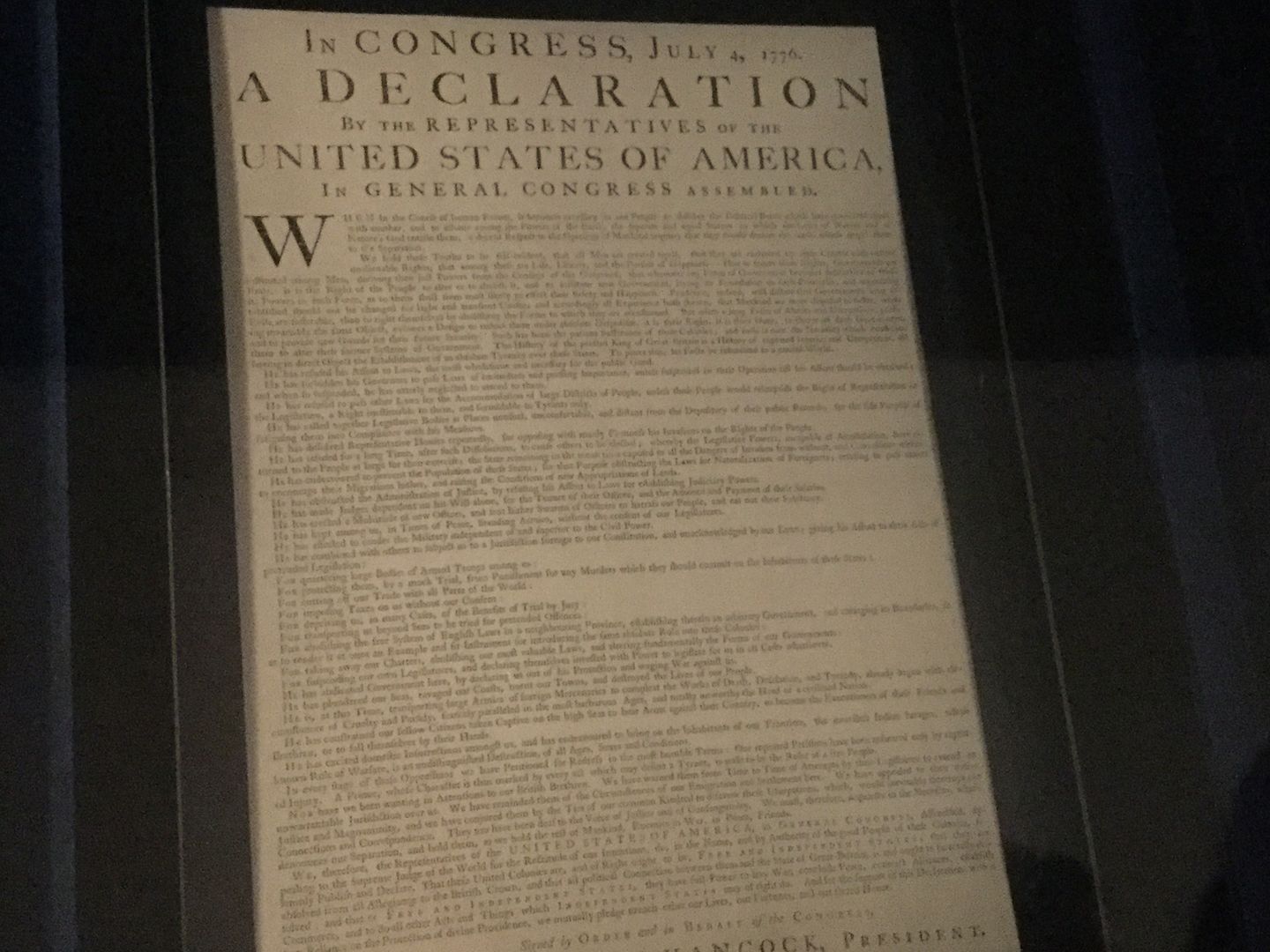 Inside Congress Hall, the House and the Senate had separate chambers. The House: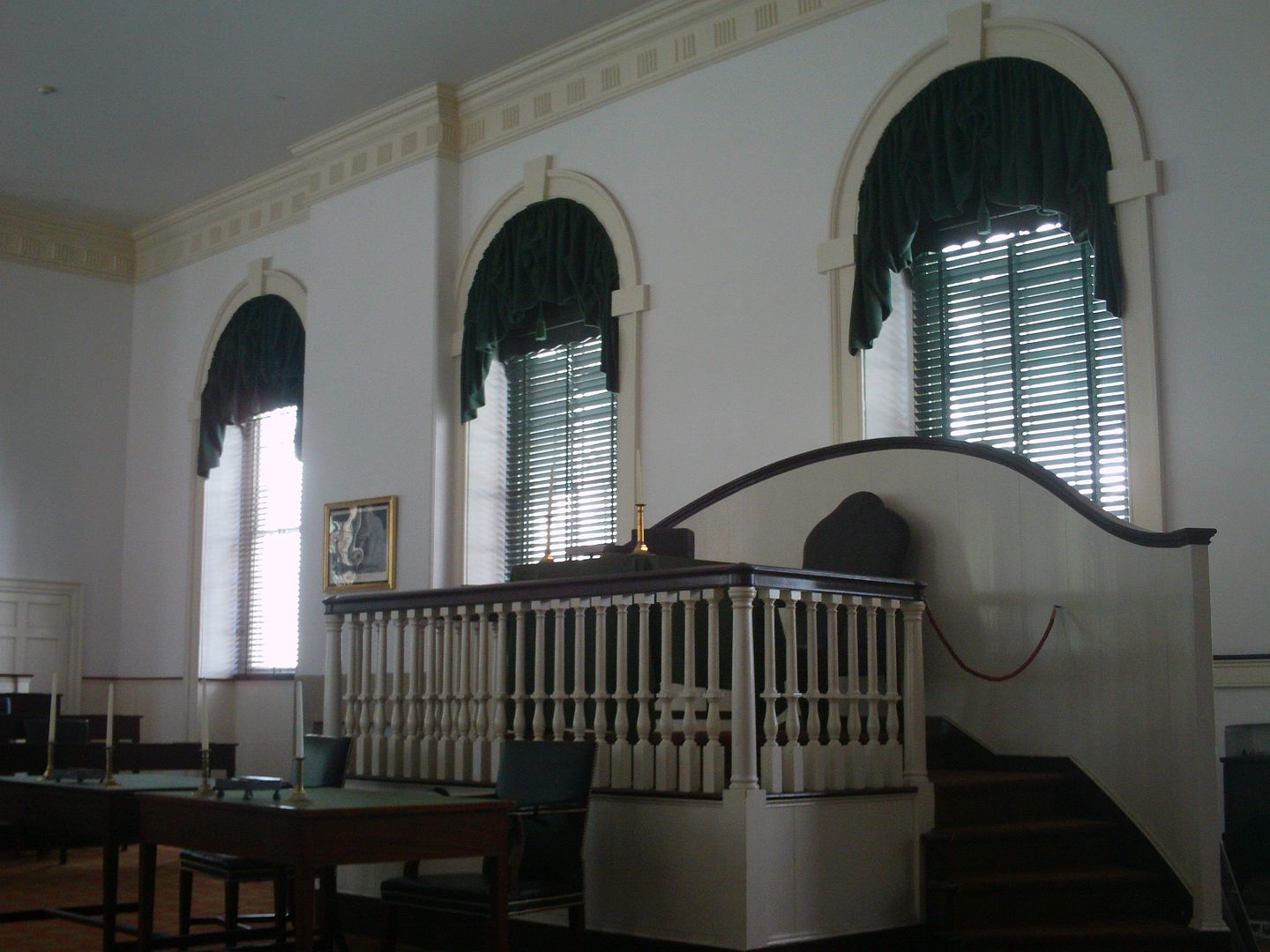 The Senate, and conference rooms: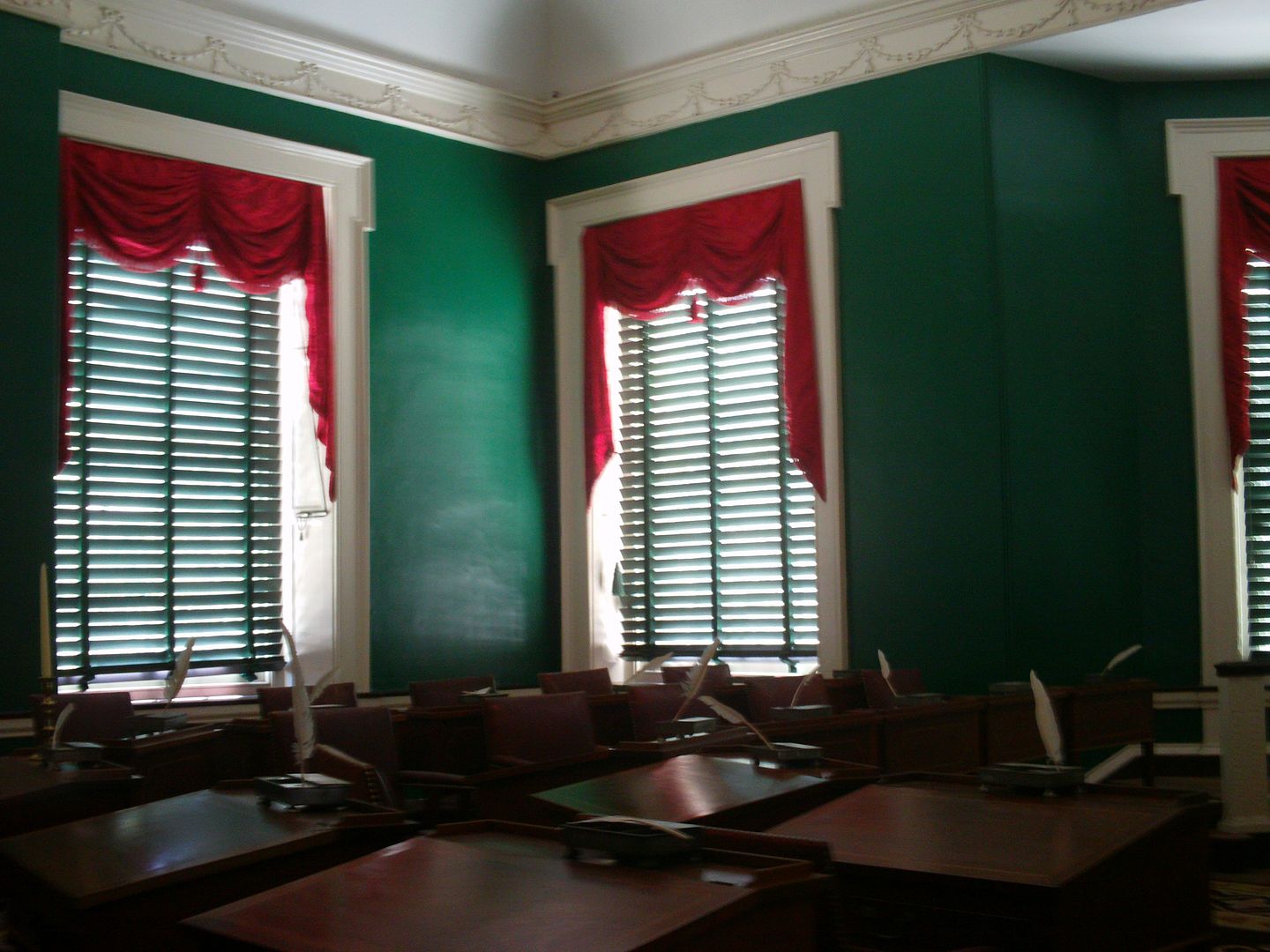 Entrance to the Liberty Bell
And at night: