So last week Drew asked me if I wanted to
play hooky
take a vacation day and do the tourist thing in the City. Of course I said yes.
So off we went on the LIRR, headed to a glorious spring day in New York.
Well, a glorious day. Someone forgot to tell Mother Nature that it's springtime, it was so cold and raw that I actually had to wear gloves.
Our first destination was MoMA, the Museum of Modern Art, located on 53rd between 6th and 5th. Drew has a museum membership, but I had never been to MoMA. How did I ever let that happen?
I must admit, I'm not very knowledgeable about art. But I know what I like. My favorite painters are Van Gogh, Chagall, Picasso...in college, instead of posters, I had unframed prints of some of their work adorning the walls of my dorm room. A framed print of "Starry Night" currently hangs in my bedroom.
We decided to start on the 5th floor and work our way down. My favorite gallery is on the 5th floor, the artists I like most ae featured there.
My absolute favorite:
Gaughin
Picasso
Matisse
There is an entire room devoted to Monet's "Water Lilies"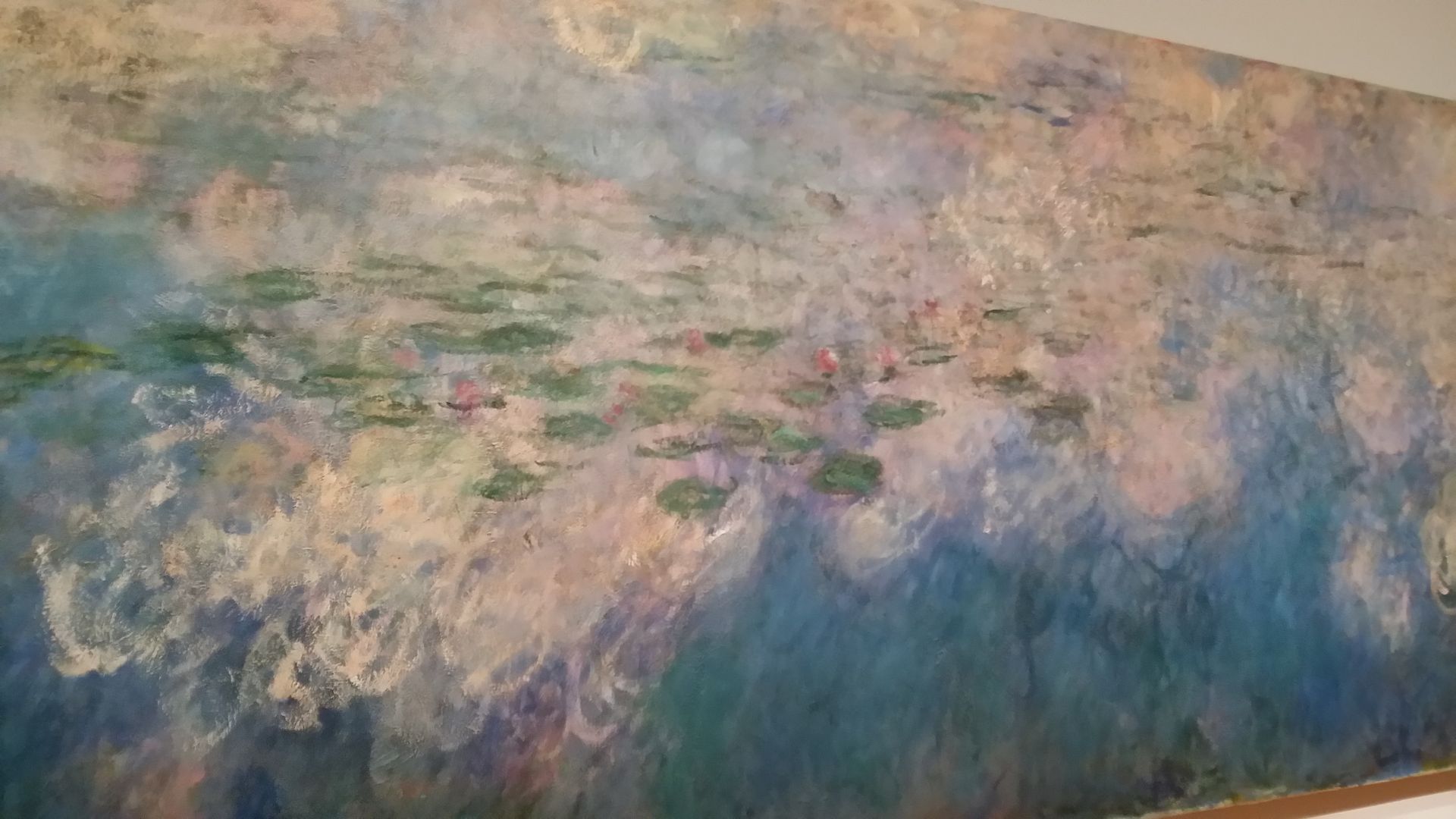 Wyeth -- Christina's World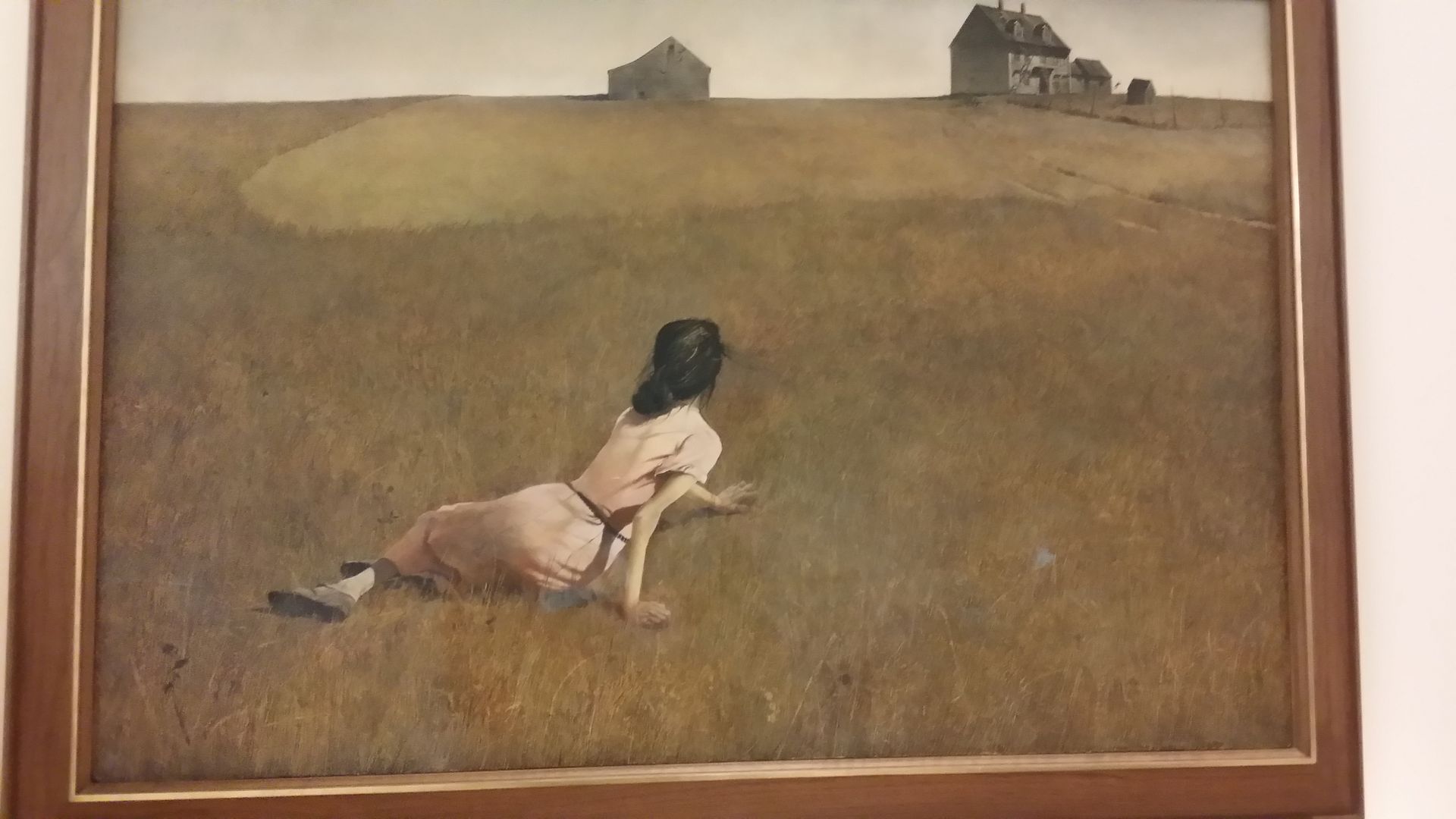 I always thought that painting symbolized a tortured soul, one who wanted to leave but was afraid.
Jackson Polluck
Music and art combine:
And in the contemporary gallery, a mural I found provocative and disturbing: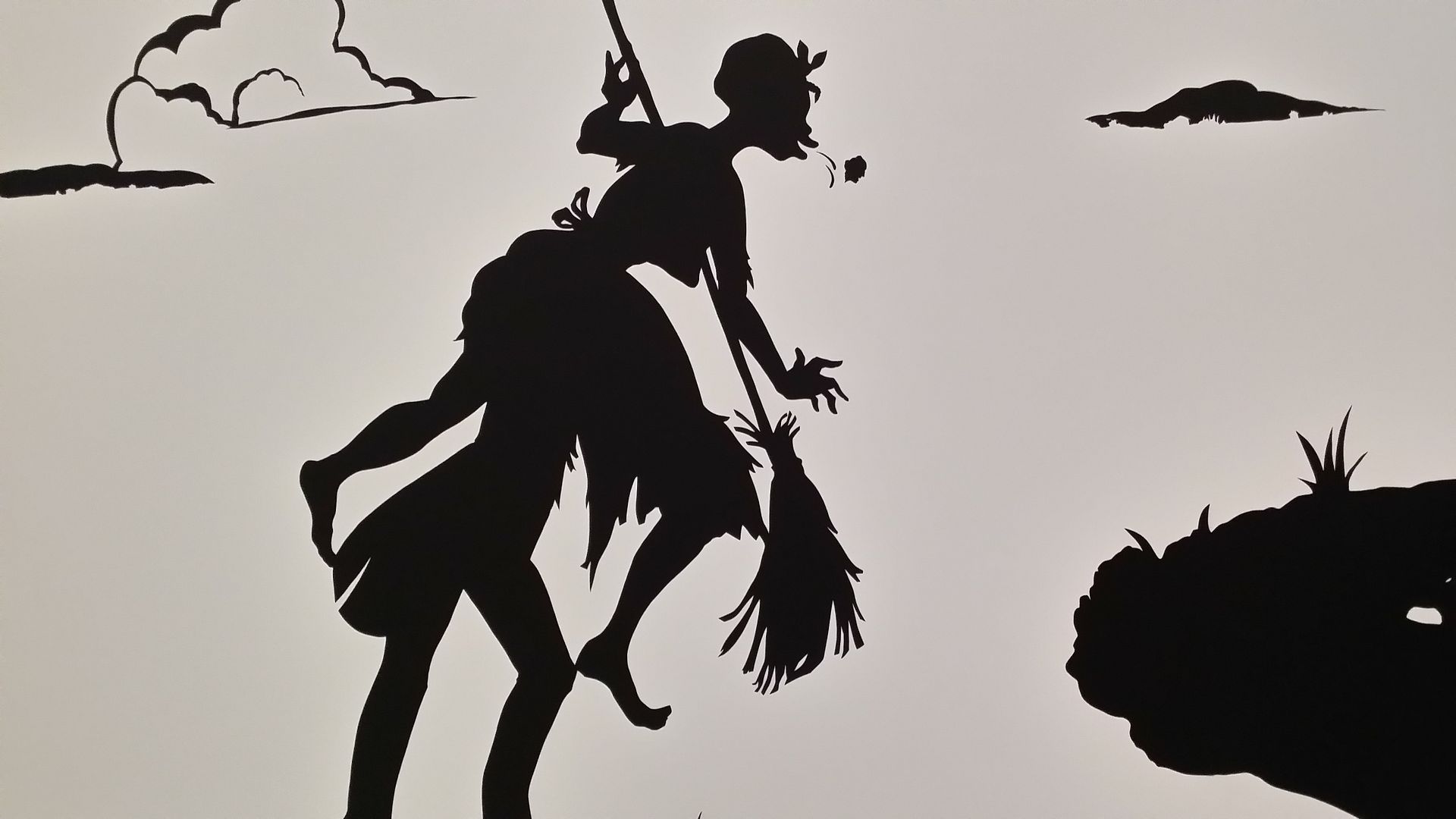 And, of course, my souvenir: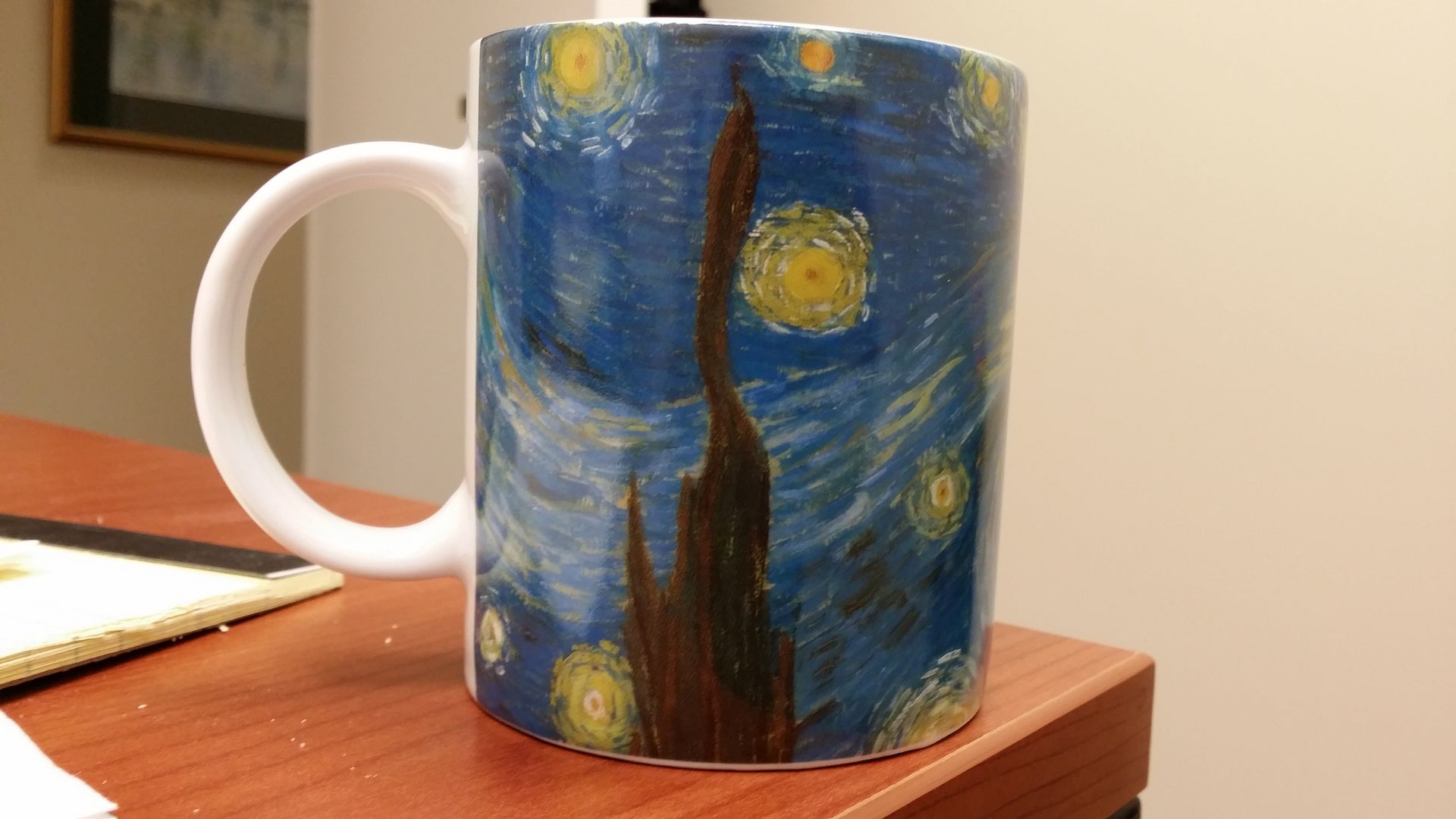 And to close things out: