So Wednesday night Drew and I went to the theater.
The evening began at Ellen's Stardust Diner.
although there is something slightly disconcerting about two girls in poolde skirts singing the latest Lady Gaga song...you know, the one about her cell phone ringing constantly while she's dancing at the club....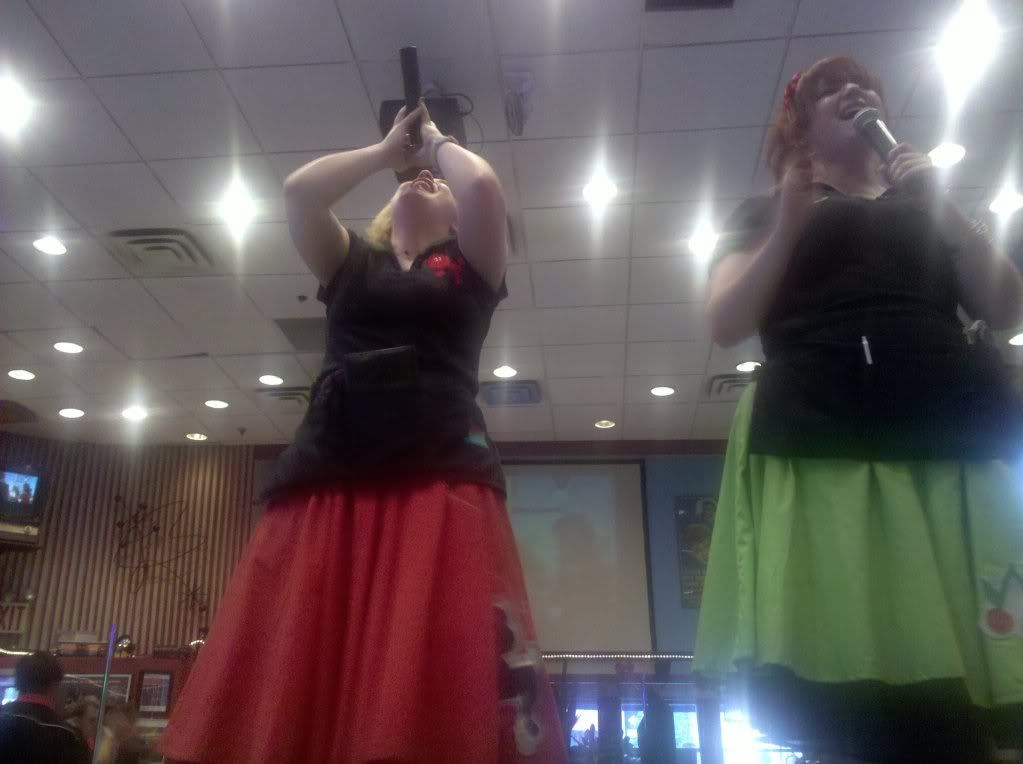 I ordered sliders, Drew had a corned beef sandwich.
Next we walked around Times Square...it was full of tourists, not to mention Marines and sailors (it's Fleet Week, after all.) Saw some guy dressed as Spiderman, but alas I missed the Singing cowboy -- though Drew said he was out and about earlier in the evening.
Anubis stands guard on 44th Street
We plan to see the King tut exhibit later this summer. (FYI, since I took these photos with the Droid, if you got to Photobucket and ask for information on the photo, you will get the latitude and longitude where the photo was taken.)
Our destination for the evening:
notice who is in the cast? alas, both Diana and Ace were on the west coast that night, doing the "Idol" finale.
Live theater is a real treat though, because you never know what might happen. In Act 1, for example, the actor who was playing Woof must have been ill or injured, because his understudy took over the role in the middle of the act. In Act 2, Claude's body mike died, and someone slipped him a hand held microphone.
of course, the losers behind us needed a lesson in theater etiquette -- in your own home you can talk all you like, but in a theater you need to shut up and listen to the actors.
I was too young to have seen the original production of Hair, but I knew the plot and had heard most of the music. still. the show managed to surprise me as well as delight me. a lot of the concepts, which were very radical and shocking in 1968, are more commonplace now, but are still relevant to our lives -- sexual relationships and roles, drug use, conformity/nonconformity/, self discovery, protesting wars overseas vs. patriotism....
Overall a very enjoyable evening.