I loved the movie with Bing Crosby and Danny Kaye. And live theater is my passion.
so when Drew said "let's see 'White Christmas' on Broadway," you know I was so there.
So we saw the matinee today.
We took the train into the city. funny thing happened -- there were four ladies sitting on the train, just across the aisle from us, talking about going to a show. those same four ladies saw "White Christmas" -- and sat nexr to us in the theater.
(as always, click to enlarge the photos)
They've kept the basic story but changed a few details, added a few songs and dropped others, but for the most part it's exactly what you'd expect.
I love the Marquis Theater -- a new theather, but one that loves to salute Broadway history.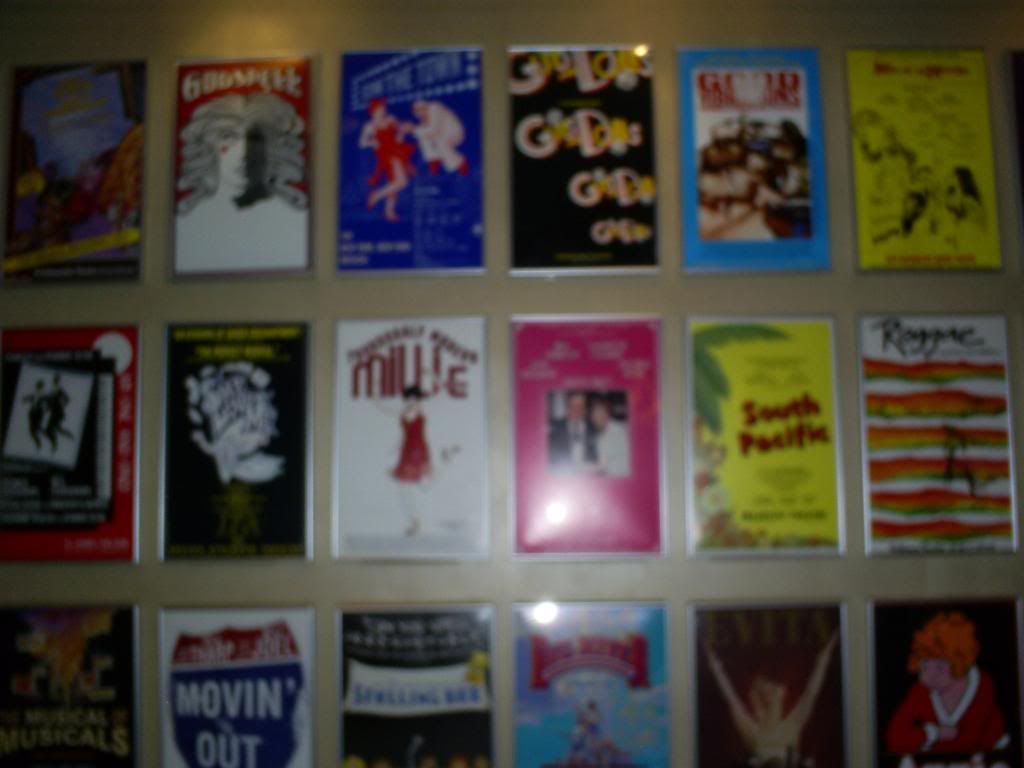 After the show I made Drew crazy as I tried to capture a phot of One Times Square -- you know that the New Year's eve ball sits on top of that building 365 days a year now? couldn't get a good shot, I've got a cheap camera.
Dinner was at Ellen's Stardust Diner. Ellen waas a "Miss Subways" back in the 50's, and that's the theme of the place -- the exterior looks like a 1950's subway car. Inside, the singing waitstaff dres 50's -- the guys in bowling shirts, the girls in poodle skirts.
Another wierd occurrence -- the people at the next table at Ellen's wound up sitting behind us on the train going home.
got some weird shots of the Empire State Building too: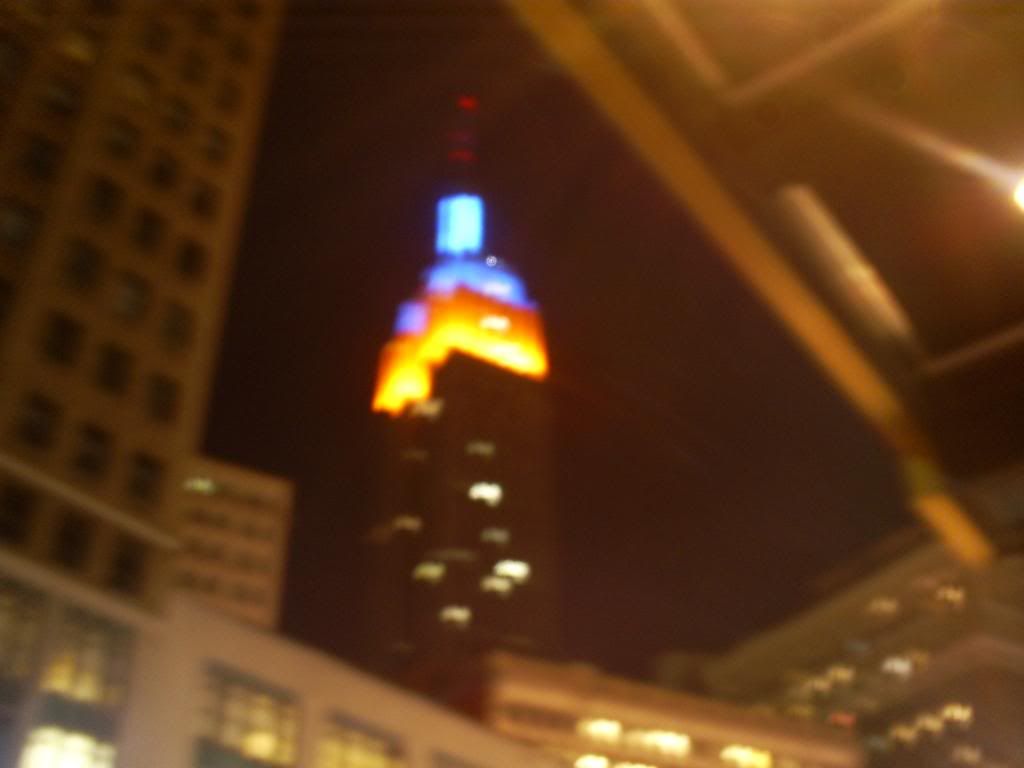 Also saw the window's at Macy's --but I will save those photos for another day.