Once again,
Joyce
poses interesting questions.
1. Do you try to set rules for yourself about how you use your time? Explain.
Yes and no. If I didn't structure my work day I'd never get anything done. But I leave weekends unstructured, or rather, I TRY to leave weekends unstructured.
2. Monday was National Lighthouse Day. Have you ever visited a lighthouse? If not, do you have any desire to see one up close? Of the
10 Most Beautiful that made this list
which would you most like to see in person-
Lindau Lighthouse (Germany), Fanad Lighthouse (Ireland), Portland Head Light (Maine), Yaquina Bay Light (Oregon) The St. Augustine Light (Florida), Peggys Point Lighthouse (Canada), Start Point Lighthouse (England), Tower of Hercules (Spain), Bass Harbor Head Station (Maine), and White Shoal Light (Michigan)
When you've been away, what's your 'lighthouse' telling you you're on the right road home?
I haven't been to any of the lighthouses listed, would love to see them all, but I have been to two lighthouses, both local.
I live on Long Island. When I was a kid, my parents took us out to Montauk Point. We climbed on the cliffs and we looked at the lighthouse.
Earlier this summer I visited the Fire Island lighthouse. I blogged about it
here
.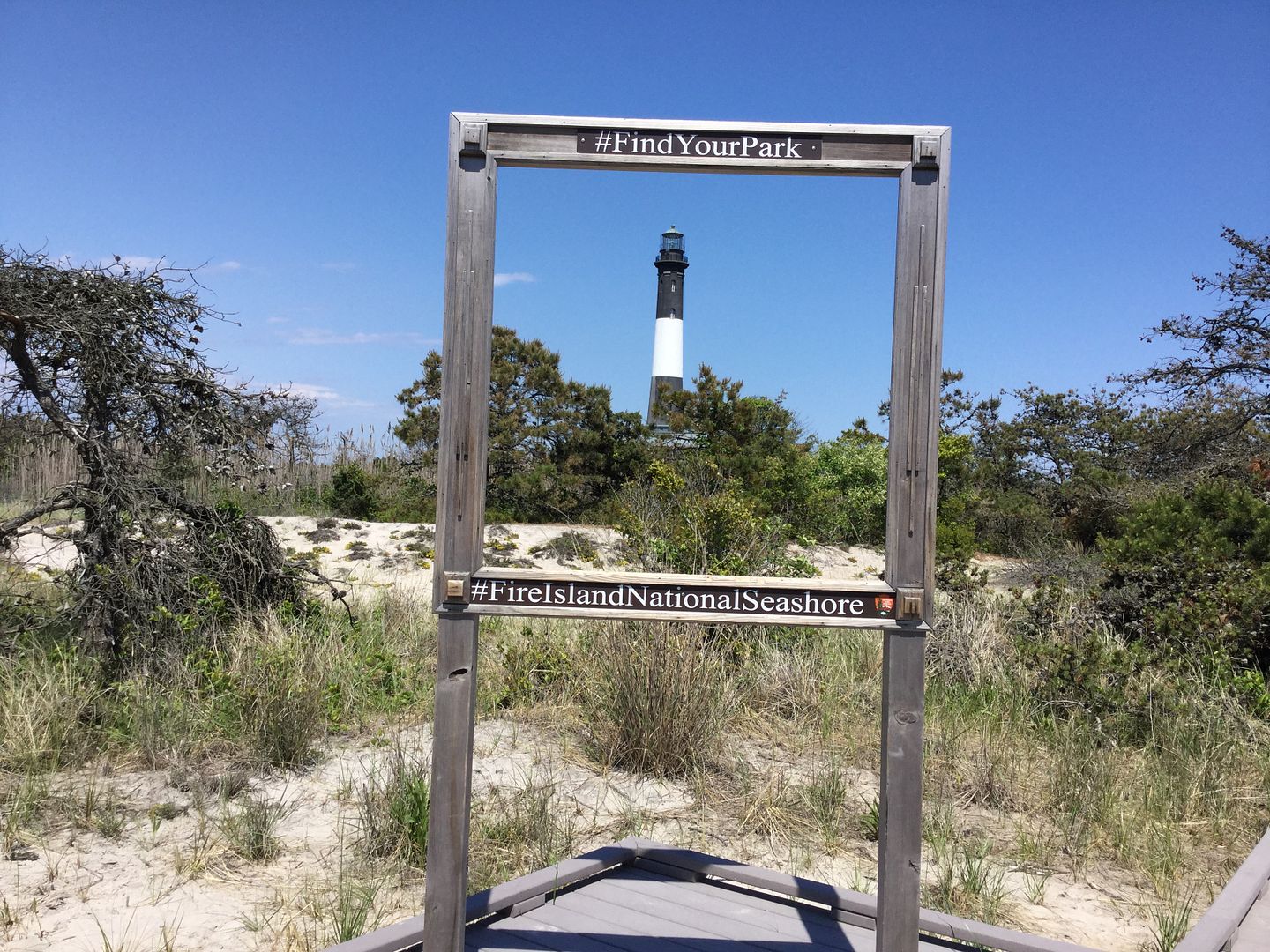 As for more personal lighthouses...are we talking about geographic or metaphoric?
Whenever I hear my love's voice, I know I am coming home.
3. What have you unintentionally stopped doing? Is this something you need to pick back up and begin again, or is it something you need to let go of for now (or even permanently)?
For the last year or so I have been exploring my spiritual side through mindfulness and meditation. It's helped me stay grounded and less stressed. As my life has gotten busier in the last few months, I've left that practice behind. I am actually scheduling meditation these days...
4. We've had a full week of August. Share a
GRAND
moment from your month so far.
Walking on the Jones Beach boardwalk one Friday evening. We saw a flock of seagulls all gliding on the wind, and a flock of Canadian geese take off from the grass. And later, when it got dark, we saw the moonlight glowing on the ocean.
5. Tell us one song you love with the word 'baby' in the title.
From Youtube:
6. Insert your own random thought here.


I wonder if that new buffet restaurant will be an Asian buffet....