So yesterday Drew and I headed into Manhattan to ejoy the charms of the city at Christmas.
We boarded
a Long Island Rail Road trai
n the Polar Express around lunchtime. I noticed that several of our fellow passengers were dressed as Santa, elves, etc. Didn't realize it until later, but that was our first encounter with participants in this year's
SantaCon
.
Our first stop -- a street vendor for a soft, hot pretzel.
And look, he even has chestnuts!
Next up, the windows at Lord & Taylor. You actually had to get on a line to see the windows. But you were entertained by piped-in Christmas carols and Salvation Army bell ringers. In fact, all of 5th Avenue was one big musical festival of Christmas music.
At Lord &; Taylor, this year's theme was holiday memories of New Yorkers, and there were scenes of NYC Christmases past and present.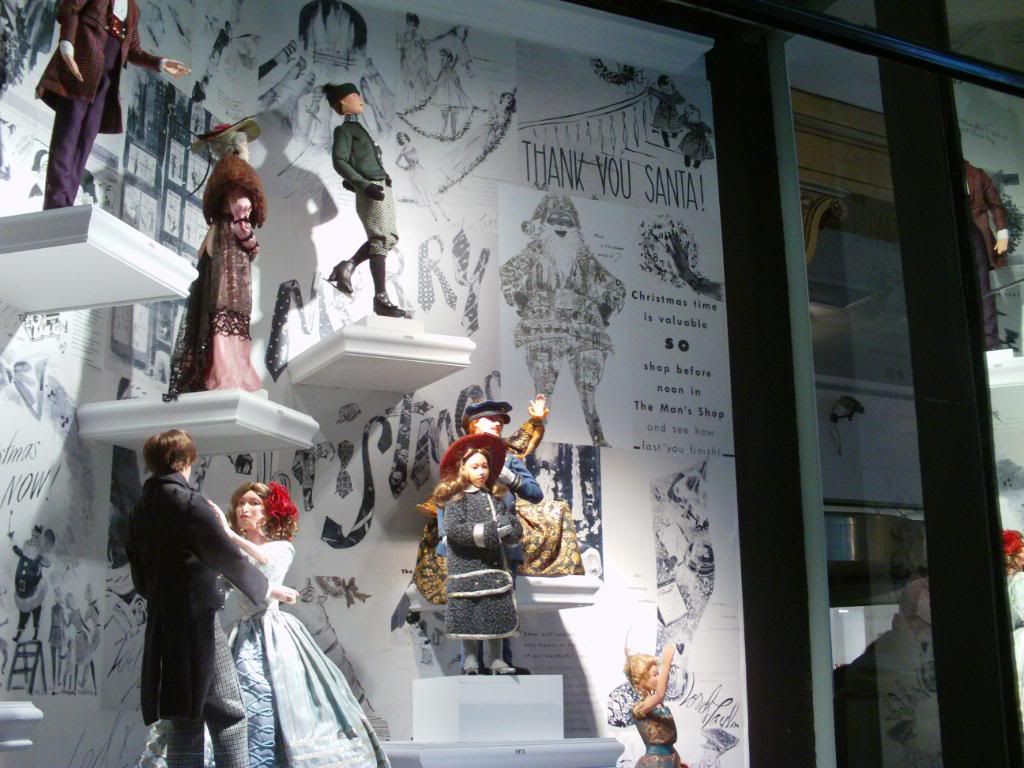 Our next stop was Bryant Park, behind the main branch of the NYC Public Library. No photo of the library, I was disappointed to see Patience and Fortitude no longer wear wreaths...
But they've added a lovely tree and skating ring at the park, as well as dozens of small shops.
Continuing up 5th Avenue, our next stop was Sax 5th Avenue. By this point the crowds were so thick I literally had to hang onto Drew to keep from being irretrievably separated.
The windows are all about a little girl's fantasy:
Bergdorf Goodman's windows are about fantasy travel.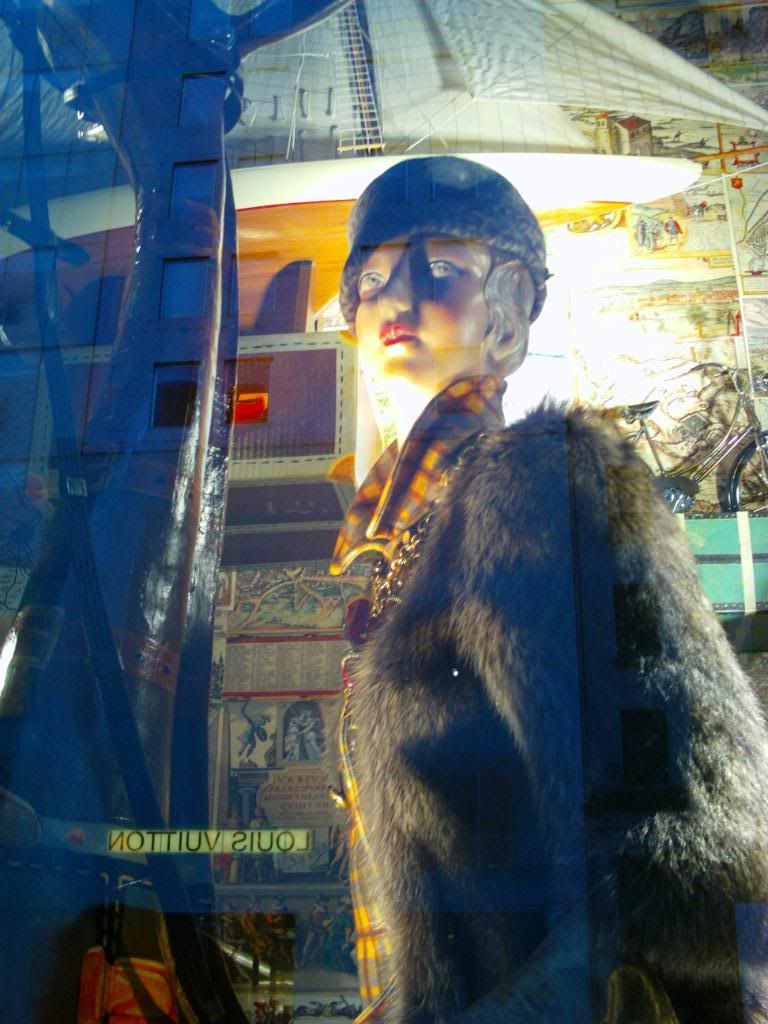 And let us not forget the giant snowflake that hangs over 5th Avenue:
Cartier is wrapped up like a giant present:
The main attraction, of course, is Rockefeller Center. It was very crowded, though, so we didn't stay long.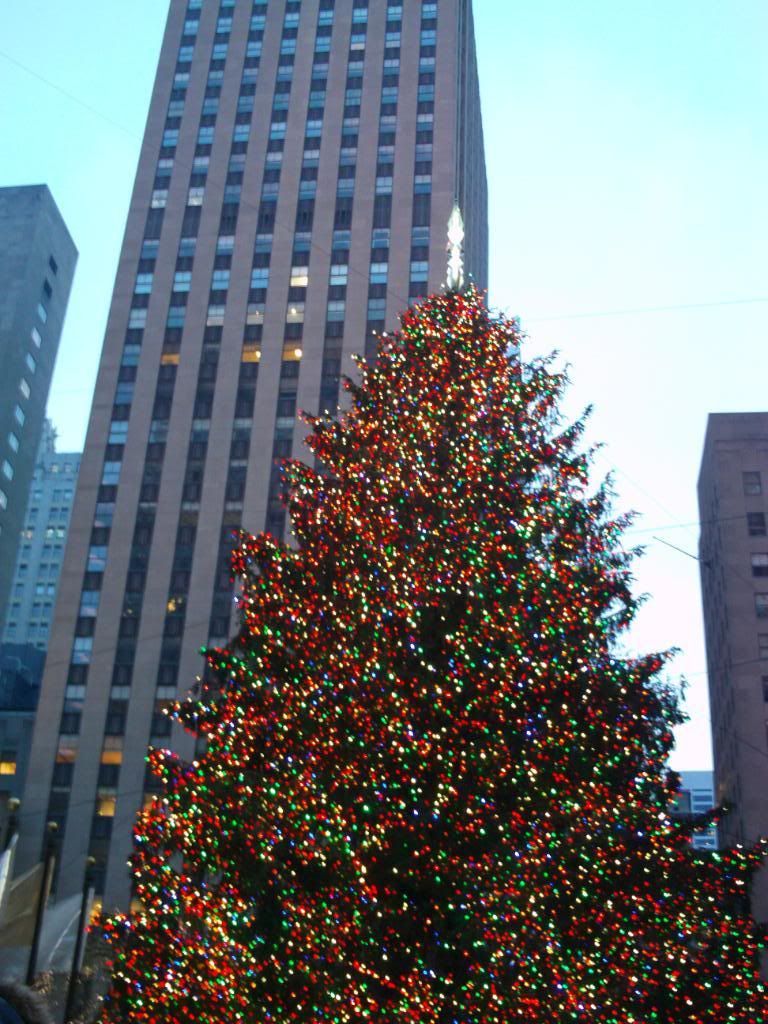 And the Swarovski tree topper:
On 6th Avenue we saw giant ornaments:
We took a small break from the Christmas crowds and walked down to Times Square. Which was just as crowded, of course. A quick stop at our favorite hotel to visit the rest rooms, and then we looked at the ball atop One Times Square. they haven't reset it for New Year's Eve yet....would have liked a picture, but my camera,,,well, all I got was a blur of light...
Hopped on the subway down to Canal Street. Chinatown was relatively uncrowded and quiet. No bell ringers, no piped-in music. Went to our favorite hole-in-the-wall, Wo Hop. Feasted on fried dumplings, wonton soup, lo mein and sweet and pungent chicken. We were way too full to even think about stopping anywhere fore dessert.
We saved the best holiday windows for last: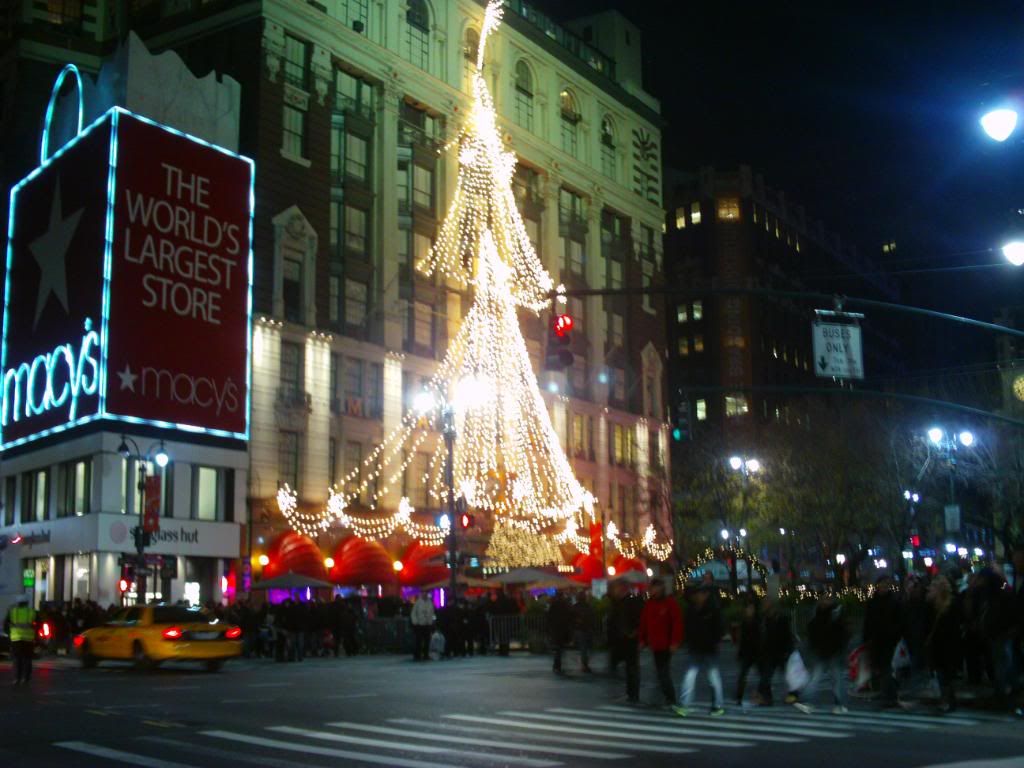 Yes, Macy's.
The Herald Square windows tell the "Yes, Virginia, there is a Santa Claus" story:
the 34th Street windows always tell the story of
Miracle on 34th Street
, the orginial movie, of course.
Macy's also likes to decorate outside...this year they giveaway toy was a Smurf, so there's a giant Smurf on the marquis:
And an elf:
the last stop before we wnet home, the Amtrak tree in Penn Station. I was a bit disappointed that the model trains weren't moving -- they were running when I passed by the other day: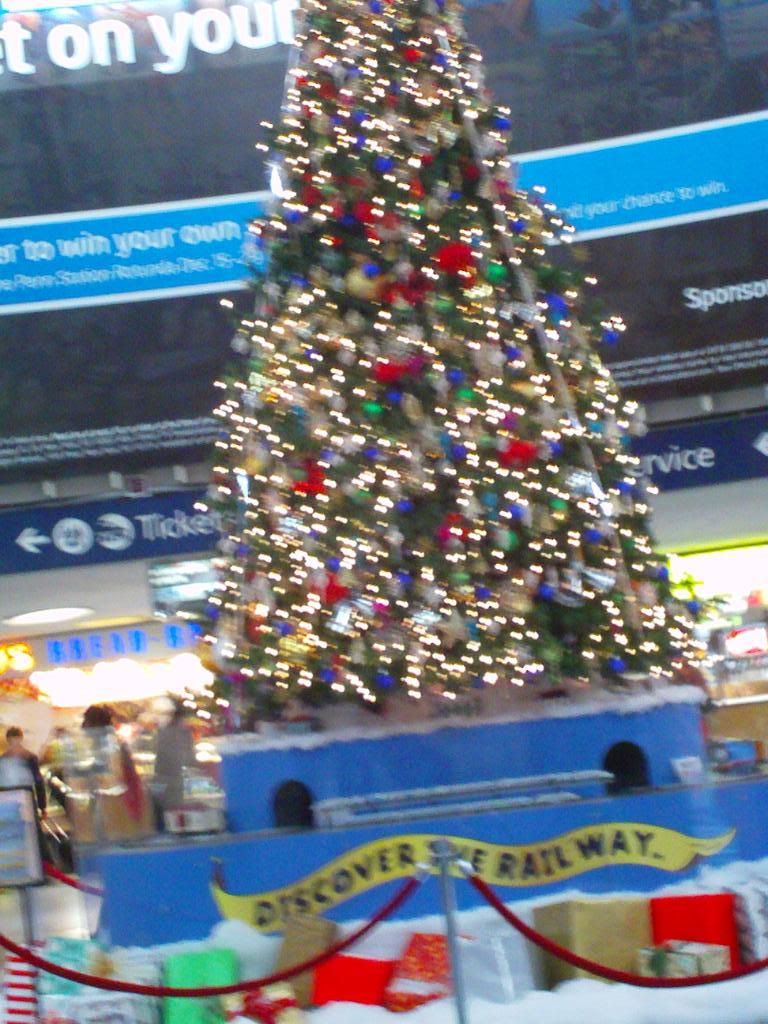 It was very crowded all over the city, and we did A LOT of walking, but it was a wonderful day...