I'm back in "explore" mode, choosing new and interesting places for a walk. Drew suggested I check out the Norman J. Levy Park and Preserve in Merrick.
Located off busy Merrick Road, the park is hidden behind the town sanitation department complex. You have to drive through the sanitation department property to access the park. Once inside, however, you feel as if you're miles away from suburban Nassau County.
The park is named after a well-liked local politician who served in the New York State Senate, and who was a champion of environmental issues. Bring water -- there's no refreshment stand. And consider wearing a hat, there's not much shade.
There are three trails suitable for hiking about the park. There's a place to launch kayaks onto the Meadow Brook, and there's a large fishing pier extending into Merrick Bay. The park uses goats as weed trimmers and Guinea fowl to control ticks.
I decided to climb the hill, and followed the signs that directed me to the shortest way to the top. The view from the summit was well worth the effort. Looking west you can make out the shape of the NYC skyline. If you look southeast, you can very clearly see the Jones Beach Water Tower and the Jones Beach Theater across the bay.
And as I stood there, I was amazed to realize that I was actually standing on a pile of garbage.
Yes, the secret is out. The park is man made, built at the site of the Merrick Landfill. Amazing how a remediated landfill has become a nature preserve.
But of course it is man made. There are no natural hills on the south shore of Long Island. And you enter the park from the sanitation department property. Inside the park, you'd never know you were at a landfill site unless you recognized the methane vents.
Interestingly the preserve shares a fence with the more conventional Merrick Road Park, which has ball fields, a golf course, etc., but you can't access the other park from inside the preserve.
The famed goats:
Scenes from the summit: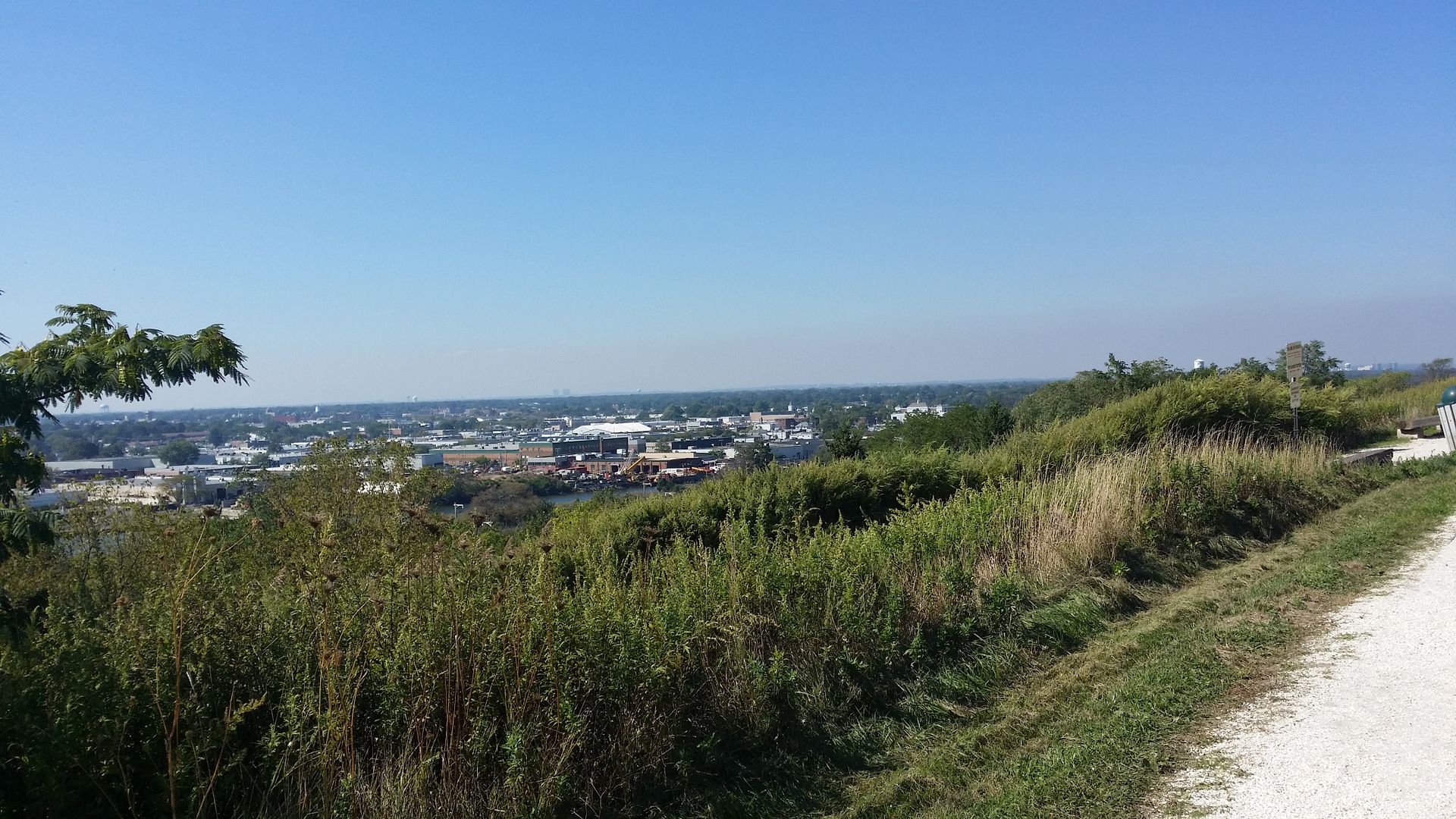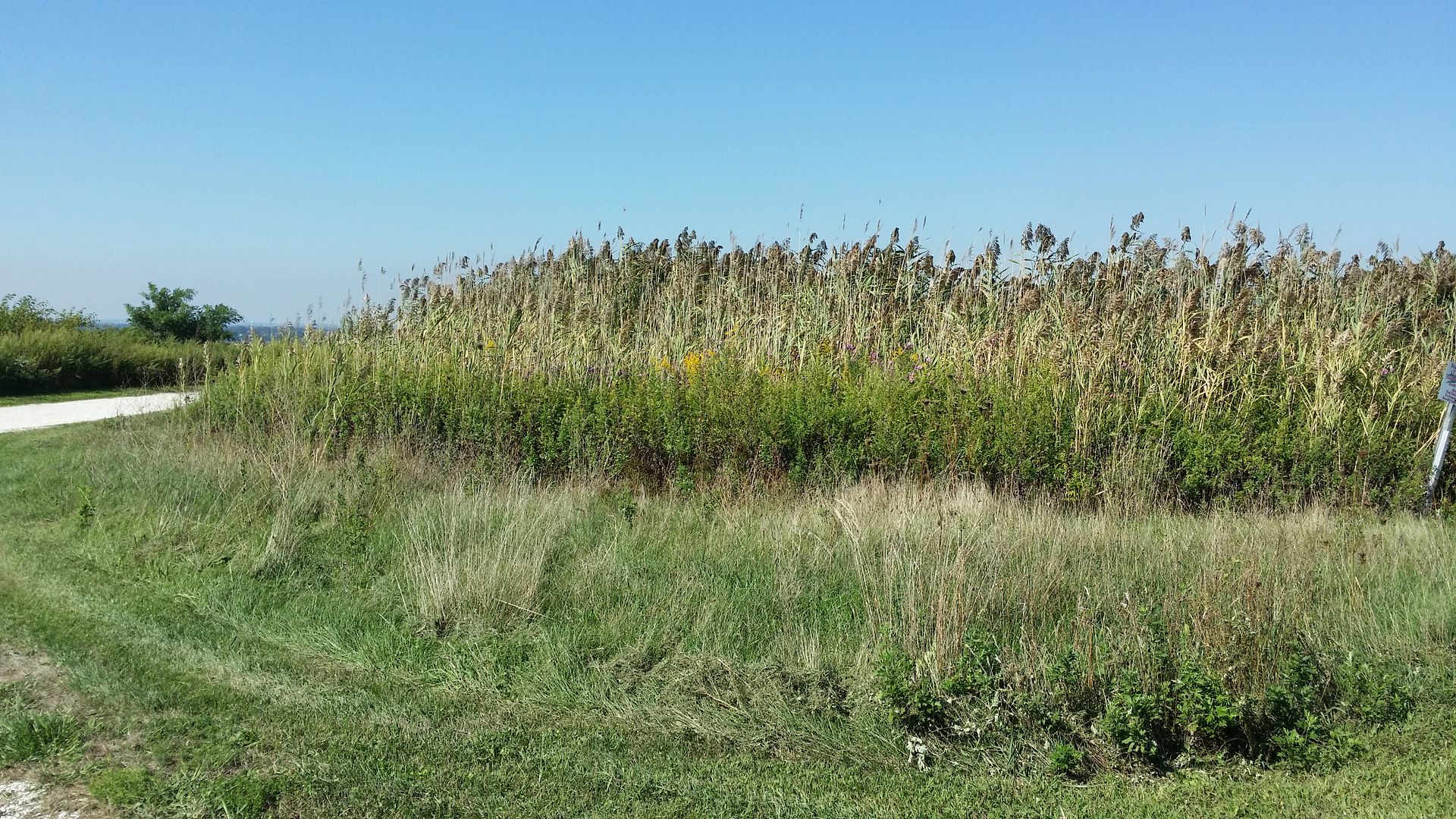 View of Jones Beach form the summit. You can clearly see the theater and the water tower: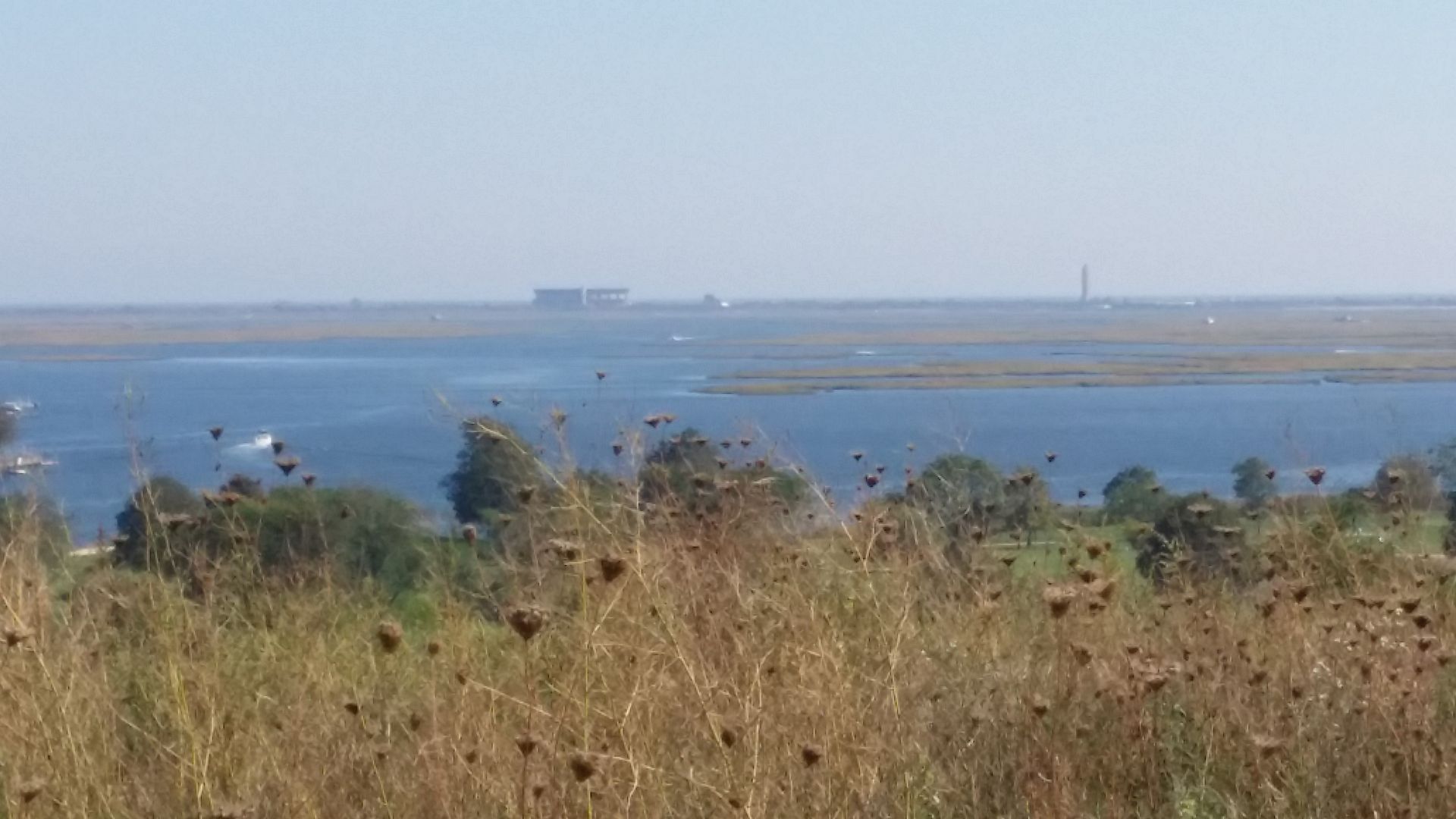 The fishing pier:
View of Jones Beach from the fishing pier: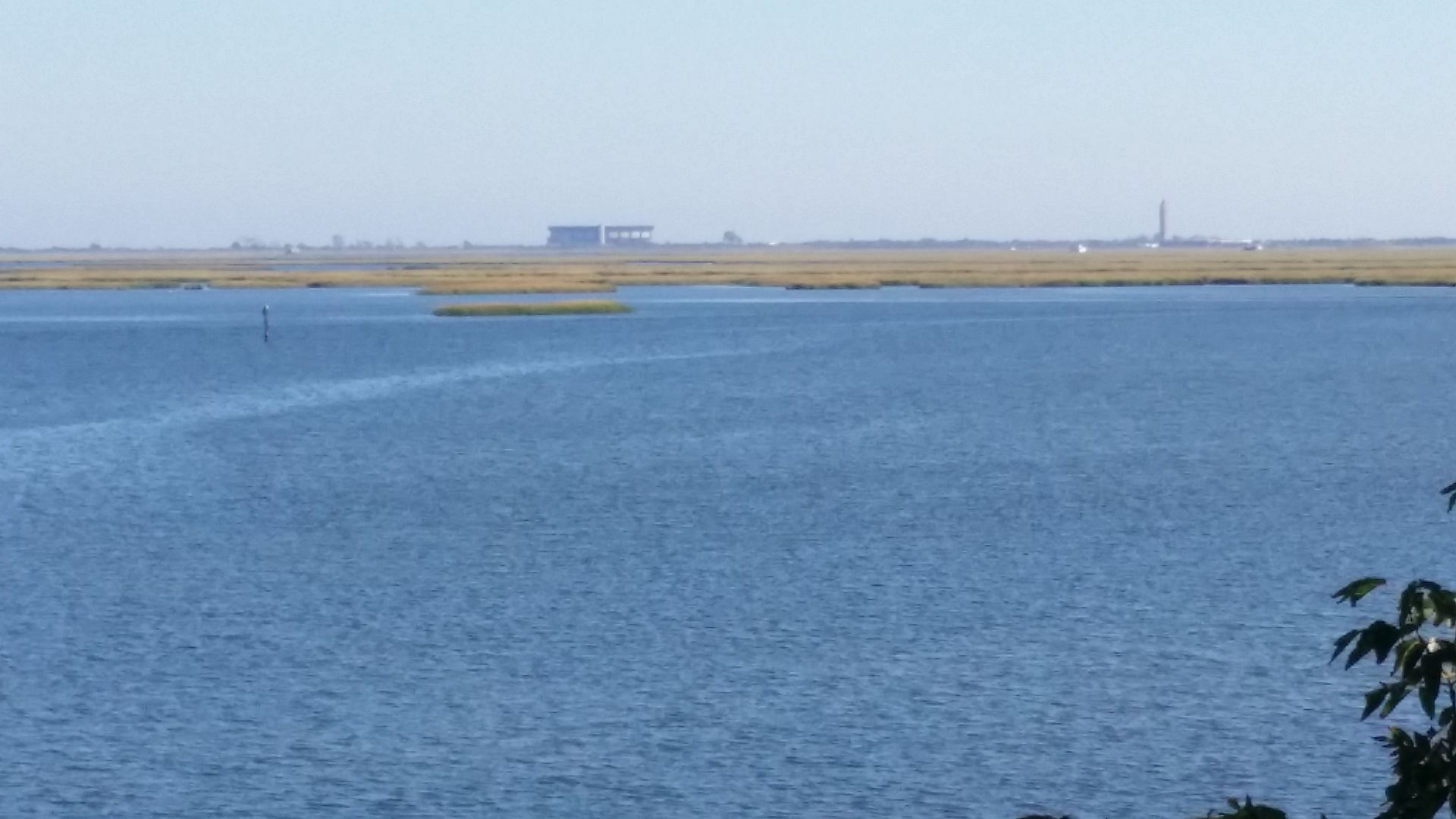 These guys wouldn't let me leave, they insisted on walking in front of my car: