so Friday night was my second visit to
Citi Field,
my first to see a ball game.
It was a "balmy" 54 degrees at game time, and windy in the left field nosebleed seats...but we had a great time anyhow!
Here's a view of the stadium as you walk from the railroad station:
In front of the main entrance you will find the home run apple from Shea Stadium -- every time someone hit a home run, the apple would pop up: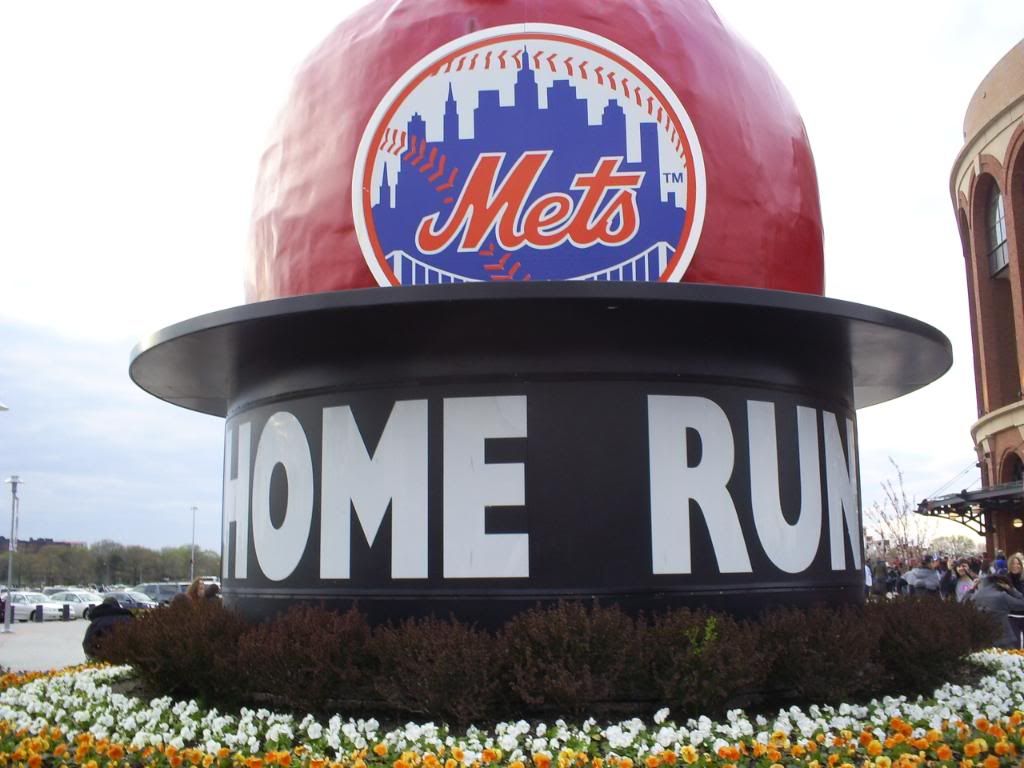 Number 42 -- that was Jackie Robinson's number:
inside the stadium: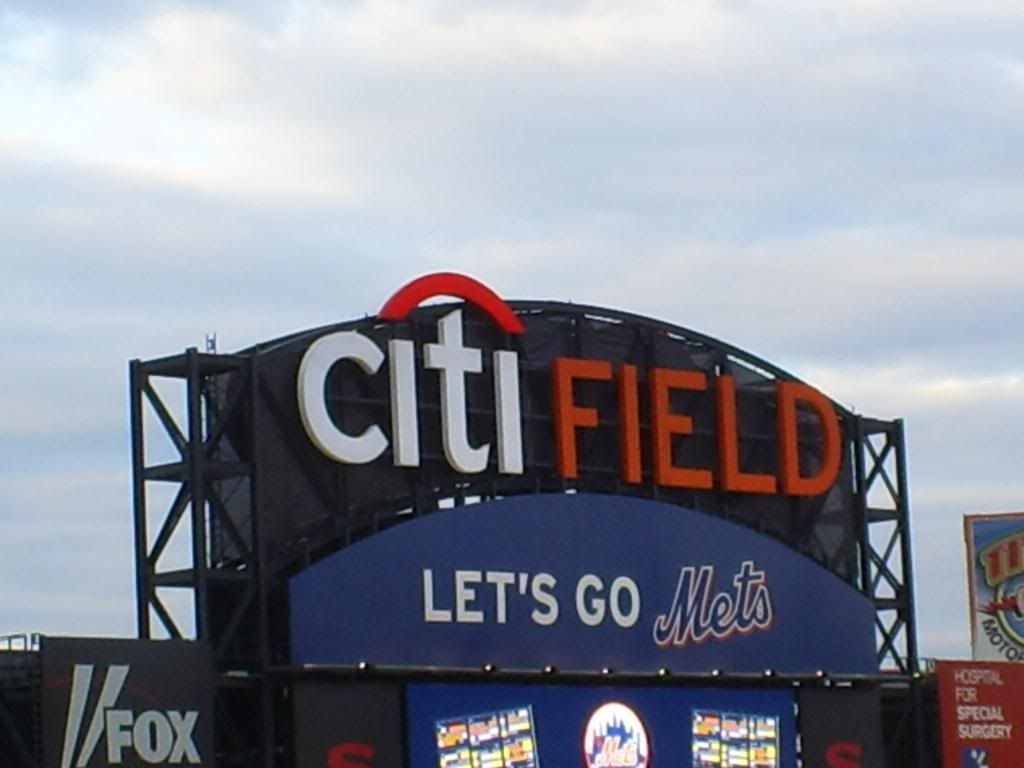 you can see the planes landing at La Guardia:
54 ddegrees, we're freezning to death, and this
nutjob
dedicated fan takes off his shirt.
Home Run!
(we saw the apple 4 times that night!)
conference on the mound:
let's have a Pepsi to celebrate an 8-2 victory!
even the elevator doors have the Mets logo: