Drew and I are a modern couple, we usually split the cost of going out. But last night, for Valentine's day, he treated me. And ... oh, wow.
We went to one of our favorite restaurants, The Melting Pot. How can you go wrong with melted cheese and melted chocolate?
It was very festive last night.
And Drew really splurged, he ordered a package that included rose petals and candles on the table, a vase of roses, a coffee mug to take home, chocolate dipped strawberries and champagne.
Loved the champagne. The strawberries came in a box.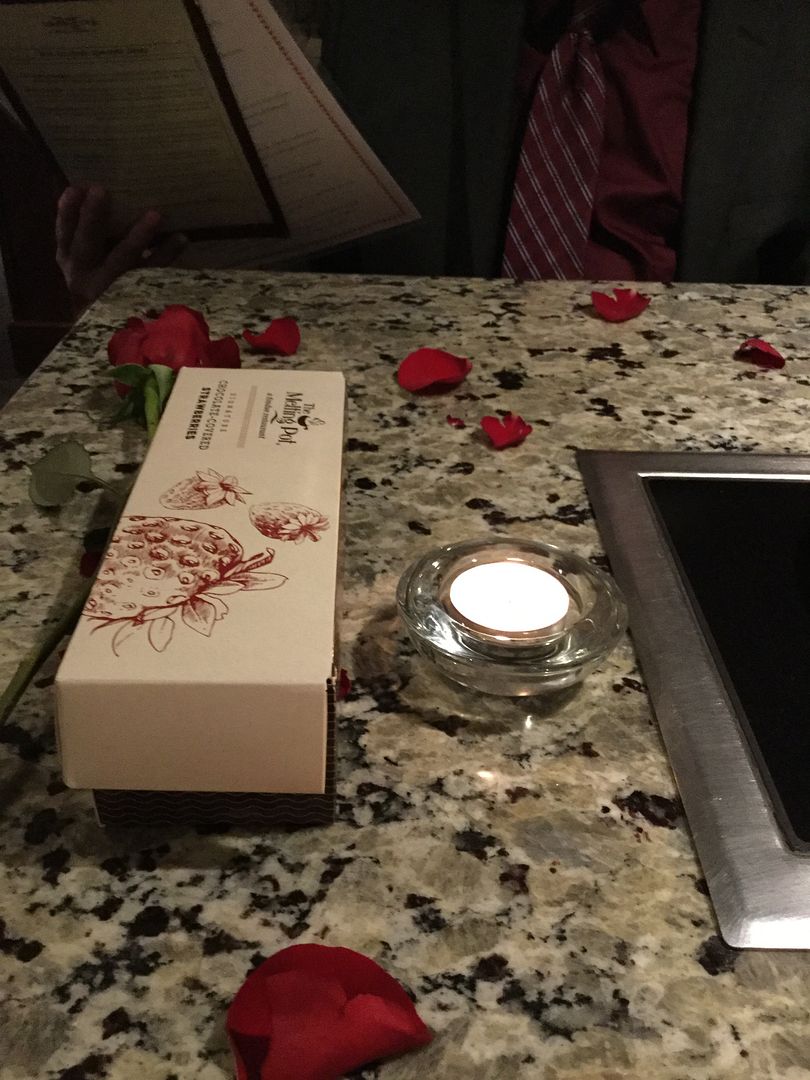 They look so yummy!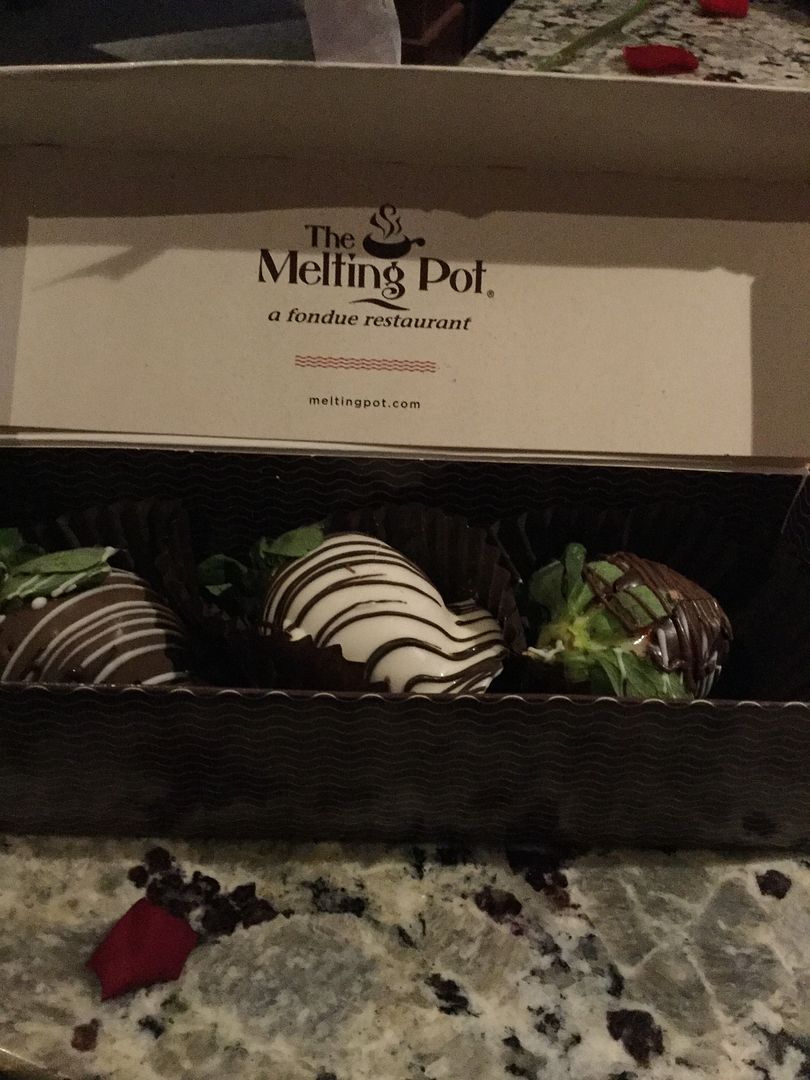 The mug was cute.
Yes, that's a jar of their garlic wine seasoning in the mug.
The dinner came with cheese fondue, salad, main course and chocolate fondue. Our main course included lobster tail, shrimp, chicken, pork and steak, all of which we cooked coq au vin style,
The dinner came with one glass of champagne for each of us, but the manager treated us to a glass of prosecco as well. Two glasses of wine is definitely my limit.
Wonderful meal. We took half of it home, I'll have a nice lunch tomorrow.
We did have a near-disaster. The candles were very small, low to the table. I had to remind Drew several times to keep flammables away from the candles. To no avail. He set a paper napkin on fire!
And the funniest moment? I gave Drew a humorous Valentine's card. The same card I gave him last year. I guess it really does fit his personality.
It was such a lovely evening.