Back in March, Drew and I saw a productions of
1776
at City Center. It was one of their Encore productions, done in modern dress with a minimalist stage, and the actors often carried their scripts. We loved it, of course.
So when we heard that a local theater was planning a full production, we had to get tickets.
The
John W. Engeman Theater
is in Northport, a quaint village on the north shore of Long Island. The village features a lovely harbor, an eclectic mix of restaurants, interesting art galleries and other small businesses. The theater was built in 1932 as a movie theater, but began producing live, Broadway-style theatrical productions in 2006.
Our first stop was the
Ritz Cafe
, a small but interesting restaurant near the harbor (review to follow). Then we took a walk along the harbor.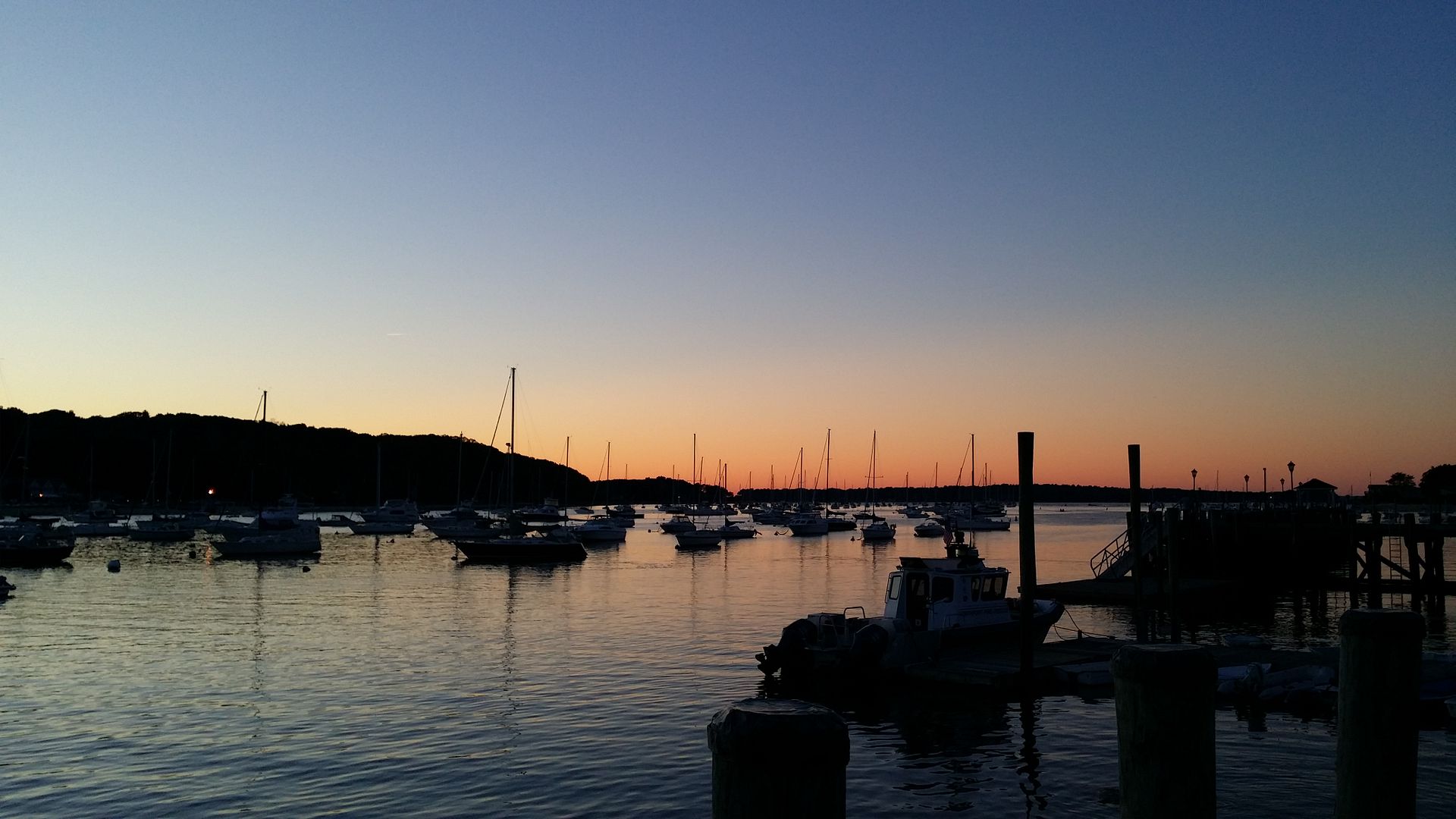 On our walk to the theater, we found something interesting: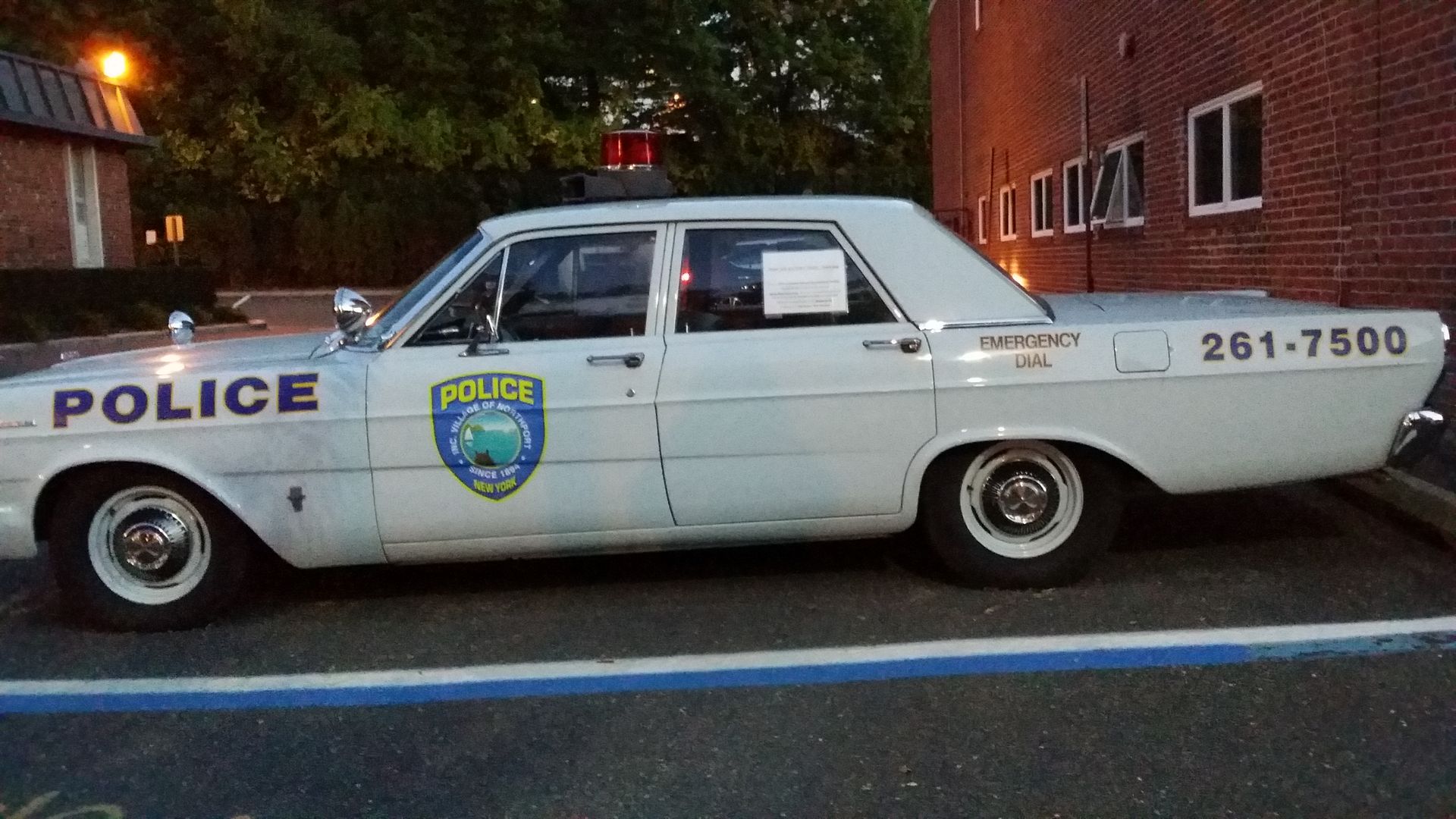 That's a 1965 police cruiser. The sign in the window says look but don't touch. Yes, Northport has its own small police force.
The purpose of the trip, of course, was to see the production of
1776
. We were not disappointed. The show is an interesting mix of political philosophy, political pragmatism, music, dancing and even humor. Decent cast -- most are Equity members -- good costuming and set design. Very enjoyable show. Overall a lovely evening.